Are you suffering from opioid addiction?
Opioid overdose death rates have skyrocketed in recent years. Between 1999 and 2017, nearly 400,000 people died from an opioid-related overdose.
According to the Centers for Disease Control and Prevention (CDC), illegally manufactured fentanyl was responsible for the majority of overdose deaths involving synthetic opioids between 2016 and 2017. Addictions to drugs such as illegal fentanyl and heroin often follow legal prescriptions for opioids. Individuals who become addicted to opioids and can no longer obtain legal prescriptions may turn to illegal alternatives.
"The opioid overdose epidemic continues to worsen and evolve because of the continuing increase in deaths involving synthetic opioids," wrote the study's authors.
How Opioid Overdose Death Rates Compare to Other Drugs
In 2017, there were a total of 70,237 overall drug overdose deaths, which was an increase of 9.6 percent from the previous year, per the CDC. Of those, 47,600 involved opioids (a whopping 67.8 percent of total drug overdose deaths). This is six times the number of people who died from opioid overdoses in 1999. An average of 130 Americans die as a result of an opioid overdose every day.
Opioid Death Rates Across America
According to the CDC, there were "statistically significant" increases in 23 states across the nation:
Alabama
Arizona
California
Connecticut
Delaware
Florida
Georgia
Illinois
Indiana
Kentucky
Louisiana
Maine
Maryland
Michigan
New Jersey
New York
North Carolina
Ohio
Pennsylvania
South Carolina
Tennessee
West Virginia
Wisconsin
The five states with the highest overdose death rates in 2017:
District of Columbia (44 per 100,000)
Kentucky (37.2 per 100,000)
Ohio (46.3 per 100,000)
Pennsylvania (44.3 per 100,000)
West Virginia (57.8 per 100,000)
When Physician Negligence Contributes to Addiction or Overdose
If negligence on the part of your physician, hospital staff, or any other health care provider contributed to your addiction or overdose, you may be able to bring a lawsuit for medical malpractice against the responsible parties.
In certain cases, opioids are necessary to manage severe pain. They are highly-effective painkillers and may be the only option following surgical procedures and serious injuries. However, less serious pain can usually be managed effectively with non-narcotic painkillers.
When a doctor must prescribe opioids for a patient, it is their responsibility to follow the prescribing guidelines and monitor that patient for the entire treatment duration. If the patient requests a prescription refill, the physician should assess the patient for continued need and any signs of abuse or addiction.
We Will Help You Seek Compensation
If your opioid addiction or overdose is a result of medical negligence, you may be able to recover damages. At Newsome | Melton, we will fight diligently to obtain the compensation you are entitled to in a timely manner. You may be able to recover damages for:
Current and future medical expenses, including prescriptions, doctor visits, hospitalization, and inpatient/outpatient rehab
Lost wages
Reduction in future earning potential
Newsome | Melton Can Help
The good news is, if you are suffering from opioid addiction, you are not alone. This is an epidemic that affects all of us, and Newsome | Melton wants to protect your rights.
If medical negligence has injured you, we will help you seek the maximum compensation you are entitled to for medical expenses, pain and suffering, and lost wages. Don't go through this difficult process alone. Our compassionate opioid overdose lawyers are here to help.
---
Medical Negligence - News Articles
North Carolina Family Files Lawsuit Against Cape Fear Valley Health System
North Carolina Family Files Lawsuit Against Cape Fear Valley Health System Less than a year ago, David Edward Bryant, Sr., who was then 67, lost his balance and fell. Bryant, who was awarded the Purple Heart for his service in Vietnam, suffered bruising, but at the time of the fall avoided any major injuries. He
Read More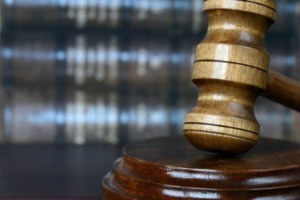 Paralyzed Woman Awarded Second Largest Medical Malpractice Judgement in Colorado's History
In September 2013, Robbin Smith was preparing to travel to what was supposed to be one of the happiest days of her life. It was her son's wedding that fall. As a chronic pain sufferer, Smith visited the Surgery Center at Lone Tree LLC in Colorado for a consultation, seeking relief. The attending physician recommended
Read More