Doctors and other healthcare professionals can be held liable for a patient's opioid abuse if medical negligence or medical malpractice played a role in the incident.
Yes, doctors and other healthcare professionals can be held liable for a patient's opioid abuse if they fail to prescribe opioids responsibly.
Some examples of situations where hospital staff may be held accountable for opioid abuse or an opioid overdose include:
Dispensing an inaccurate dosage
Administering the opioids incorrectly
Ignoring or failing to look for signs of addiction
If you or a loved one experienced an opioid overdose or were injured by opioid abuse, a medical malpractice lawyer can help investigate the details of your situation and advise you on whether you may be eligible for compensation for your injuries, losses, and other expenses.
Determining Liability for Opioid Abuse
There are several different factors at play when it comes to investigating the role of medical negligence in an opioid abuse case. These broad categories include:
Previous negligence, such as the prescription is necessary to control pain caused by medical negligence in the past.
Improper treatment, such as prescription errors, ignoring the signs of abuse or an overdose, and refilling prescriptions without performing a proper exam first.
Inadequate warning, such as by not telling the patient about the addictive nature of opioids or the warning signs of abuse, overdose, and addiction.
Failed diagnosis, such as by misdiagnosing the underlying condition that the opioids were prescribed to treat.
Ignored alternatives, such as by prescribing or recommending an opioid when a less-addictive alternative may have solved the problem equally well.
Medical professionals have a duty of care toward their patients. This means that they must act in a reasonable, responsible way by providing accurate information and keeping you informed of the risks associated with any medications they prescribe.
Possible Compensation for Medical Malpractice Claims
Although every situation is unique, victims of medical malpractice are often able to pursue and recover damages for:
Medical expenses, including emergency transportation
Ongoing costs, including medication and rehabilitation
Lost wages, if your abuse or overdose and recovery kept you from working
Diminished earning capacity, if your injuries affect your ability to work in the future
Pain and suffering
If a loved one passed away as a result of opioid abuse, a wrongful death lawyer can help you pursue additional compensation for loss of future income, loss of consortium, and funeral and burial costs.
How a Medical Malpractice Lawyer Can Help
There are many ways that a medical malpractice lawyer can help you pursue the compensation you and your family deserve.
Manage Communications
There can be a lot of noise associated with a medical malpractice claim. You may be on the receiving end of a lot of phone calls, emails, text messages, and physical mail from all of the parties who are involved in your case. This can quickly become overwhelming. A medical malpractice lawyer can help by handling all of these aspects for you, quieting the storm and keeping you up-to-date on everything you need to know throughout the process.
Collecting Evidence
A medical malpractice lawyer can help gather all of the evidence you will need to make a strong case that supports your claim. This can include medical records, testimony from expert witnesses, and other evidence that can help demonstrate the liability of the healthcare professional in the eyes of the law.
Negotiating Your Settlement
Most defendants would prefer to be spared the cost and embarrassment of a prolonged trial. A medical malpractice lawyer can help you fight for a settlement that fairly compensates you and your loved ones for the injuries caused by the liable party or parties. If an equitable settlement cannot be reached, your attorney can continue to fight for your right to pursue compensation by representing you at trial.
Get Help with Your Medical Malpractice Lawsuit Today
You only have a limited time to file a medical malpractice lawsuit. The sooner you get started, the easier it will be to collect the evidence you need to build a strong case that supports your malpractice claim. A medical malpractice lawyer who knows when doctors are responsible for an opioid overdose or opioid abuse can help investigate your case and protect your rights to compensation.
---
Legal Information - News Articles
The Law of Medical Malpractice in Kentucky: A Survey of Basic Considerations
The Law of Medical Malpractice in Kentucky: A Survey of Basic Considerations This article provides an overview of Kentucky medical malpractice law. The Bluegrass State generally treats malpractice claims the same as other types of negligence claims, with a few important exceptions. Kentucky lawmakers have been deterred from placing a statutory maximum limit on monetary
Read More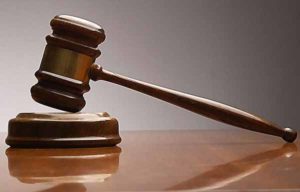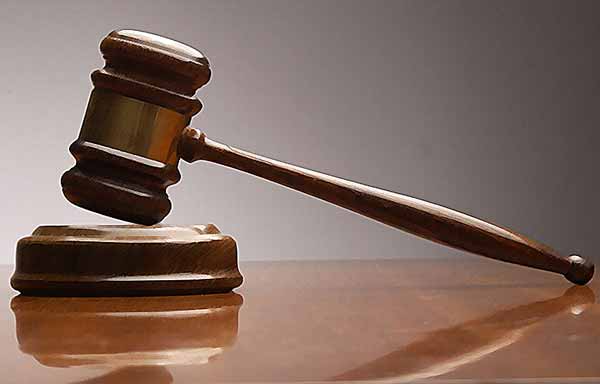 Pennsylvania State Supreme Court May Allow 'Error In Judgment' In Medical Malpractice Cases
Last week, it was announced that the state Supreme Court of Pennsylvania would discuss whether or not to overturn a law that allows defendants in medical malpractice lawsuits to avoid prosecution based on "error in judgment". The decision came as Stephen and Nicole Passarello were granted a new trial after their original lawsuit was dismissed
Read More