Are you suffering from opioid addiction?
Opioid addiction in this country has reached epidemic proportions. The first wave of opioid overdose deaths began in the 1990s when these highly-addictive painkillers became more widely prescribed. However, according to the Centers for Disease Control and Prevention (CDC), there were six times more overdose deaths involving opioids in 2017 than in 1999. The problem is growing, and we are all affected.
Any individual is at risk for developing a physical dependence on opioids, known as addiction. Certain people have an increased risk. But how do you know if you are becoming dependent on your opioid painkillers, such as Vicodin or Oxycontin?
Signs of an Opioid Addiction
If you are concerned that you or a loved one is becoming dependent on opioids, the following information may help. To help identify painkiller abuse in others, watch out for these warning signs. Similarly, if you notice yourself engaging in any of these behaviors, or displaying any of these physical symptoms, you may wish to get help.
Appearance of needle marks on arms or legs
Itchy, flushed skin
Being less social
Out of character mood swings that come on suddenly
Impulsive behaviors
Engaging in risky behaviors, such as driving drunk
Attempting to get additional prescriptions from multiple doctors
In certain situations, especially when dependence is suspected early on, some patients may be able to resolve their abuse by simply discussing options with their doctor to wean off the medication as soon as possible. For others, it may take weeks or months. And for some people—more than 70,000 per year—the addiction leads to overdose and death.
Your Doctor May Have Played a Role in Your Addiction or Overdose
Did medical negligence contribute to your injury? Your physician or other health care provider may be at least partially liable.
Doctor Negligence
Opioids are highly-effective and highly-addictive painkillers. Although they were initially prescribed for severe pain, such as that associated with surgical procedures and serious injuries, it has become far too easy to obtain opioids for even minor injuries and pain. Especially in these situations, opioids are often given when a non-narcotic alternative could have been more than enough.
If you have been injured due to opioid use, your doctor or another medical provider may be found negligent if they failed to:
Consider non-narcotic alternatives.
Provide a sufficient explanation of the risks involved.
Closely monitor requests for prescription refills.
Monitor any patient who continues to take opioids for an extended time.
Refer sufferers of chronic pain for alternative treatment therapies.
Individuals with an Increased Risk of Opioid Addiction
As stated earlier, anyone can become dependent on opioids, but the following individuals may have a greater risk:
Alcoholics and anyone with a history of drug abuse
Those over the age of 65
Anyone currently taking other drugs
Patients with kidney or liver conditions
Proving Medical Negligence
The legal team at Newsome | Melton will thoroughly evaluate your case to determine if medical negligence played a role in your injuries. To do this, we will consider several factors, including:
Did your physician conduct a comprehensive assessment before prescribing you opioids, and did he/she monitor you throughout the entire course of treatment?
Were you misdiagnosed for the condition for which you were prescribed opioids? And if so, would a non-narcotic alternative have been adequate for your actual condition?
Were you sufficiently warned about the risks associated with opioid use, how to identify warning signs and symptoms of dependence, and whether any current medications could have dangerous interactions when combined with the opioid?
You May Be Entitled to Compensation
If medical negligence contributed to your opioid addiction or overdose, you may be able to recover damages. The medical malpractice team at Newsome | Melton can help you obtain the maximum compensation available promptly. Possible avenues of recovery include:
All medical expenses, including hospitalization, doctor visits, prescriptions, and rehabilitation
Future medical expenses
Pain and suffering
Lost wages due to an inability to work
Loss of future income
Wrongful death
---
Legal Information - News Articles
New Mexico Jury Finds Albuquerque Hospital Negligent; Awards Family $7.75 Million
New Mexico Jury Finds Albuquerque Hospital Negligent; Awards Family $7.75 Million Michael Webb waited as long as he could. The pain in his knee was not going away. Finally, in December 2011 he decided to have surgery performed. After the procedure, complications forced Webb in to the intensive care unit (ICU) at the Presbyterian Hospital
Read More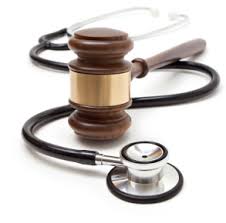 The Law of Medical Malpractice in Mississippi
The Law of Medical Malpractice in Mississippi: A Survey of Basic Considerations This article provides an overview of Mississippi medical malpractice law. In the Magnolia State, plaintiffs planning to file malpractice lawsuits ordinarily must first consult with a medical expert to obtain an opinion about whether the case has merit, and also must give 60
Read More