Are you suffering from opioid addiction?
If you are suffering from opioid addiction, you are not alone. According to the Centers for Disease Control and Prevention (CDC), more than 70,000 overdose deaths in 2017 involved an opioid. Opioid addiction affects all of us. Fortunately, as experts continue to study the effects of opiates on the brain and body, more treatment options have become available.
Chronic use of opiates and other morphine-derived drugs, including heroin, create brain abnormalities that cause a dependence on the drug. Once this occurs, the addicted individual will crave the drug, even experiencing physical illness and pain until he/she takes more of the drug. Fortunately, these symptoms typically disappear after detoxification, which may take several weeks to occur.
Genetic Predisposition
Certain individuals may have a genetic predisposition to addiction, however. Therefore, it is important for doctors and other health care providers to prescribe highly-addictive opioids responsibly. If an individual has a history of drug or alcohol abuse, the physician should first consider alternative treatment options. In addition, anyone being prescribed refills of opiates should be closely monitored to ensure that the drug is still medically necessary.
If you are suffering from addiction to, or withdrawal from, prescribed opioids, including Oxycontin and Vicodin, there are treatment options available to you. From methadone, which alleviates withdrawal symptoms but does not get you high, to naltrexone, which prevents you from getting high if you are addicted to opioids or heroin, there is hope.
Your Physician May Have Contributed to Your Opioid Overdose
If physician negligence played a role in your addiction or an overdose, you may be entitled to compensation.
Physician Negligence
Opioids are powerful, highly-addictive drugs. They are intended to ease the pain and discomfort of serious injuries, surgeries, and chronic pain. Unfortunately, they are often given in situations where a non-addictive alternative could have been used. In other cases, they are necessary at first, but lack of monitoring leads to long-term abuse.
Oxycodone and other opioids are highly effective at managing pain, but they can be equally addictive. If you have been injured due to opioid use, your physician or health care provider may be found negligent if they failed to:
Consider non-addictive treatment alternatives.
Adequately explain the risks involved with opiates.
Monitor prescription refills.
Monitor use during the entirety of treatment.
Follow opioid prescribing guidelines.
Seek alternative treatment options for patients with chronic pain.
Individuals with an Increased Risk of Opioid Addiction
Anyone can fall victim to opioid addiction, but certain individuals have a higher risk of addiction and overdose. These include:
Individuals with a history of drug or alcohol abuse
Anyone age 65 or older
Individuals currently using other drugs (prescription or otherwise)
People with kidney or liver conditions
If you have suffered an overdose or other injury associated with opioid use, and your physician failed to take certain risk factors into account, he/she may be liable. Hospital staff may also be on the hook for failing to check for signs of overdose or administering an incorrect dose.
Proving Medical Malpractice
The legal team at Newsome | Melton is here to help if you or a loved one has been harmed due to medical negligence. We will review your case to determine the most appropriate legal strategy and ensure that you understand your rights and options before taking the next step. Our lawyers will consider the following factors when handling your case:
Did you receive an assessment before the opioids were prescribed and proper treatment and monitoring throughout?
Did you receive a misdiagnosis for the condition for which you were being treated with opioids?
Did your physician provide sufficient warning about the risks of addiction and overdose, as well as about possible drug interactions and warning signs of abuse?
What You May Recover in a Successful Opioid Overdose Lawsuit
If you or a loved one has suffered an overdose or other injury related to opioid use, the emotional, physical, and financial consequences can be horrific. Fortunately, the medical malpractice lawyers at Newsome | Melton can help you seek the maximum compensation available so that you can get on with your life. You may be able to recover damages for:
Medical bills, both current and future
Lost wages
Loss of future earning potential
Pain and suffering
Wrongful death
---
Legal Information - News Articles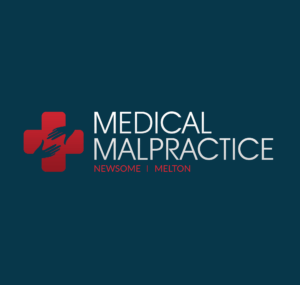 The Law of Medical Malpractice in Utah: A Survey of Basic Considerations
The Law of Medical Malpractice in Utah: A Survey of Basic Considerations Utah medical malpractice law is among the most complex legal practice areas. The statutes, case law, and regulations governing medical malpractice law in Utah are highly technical. For instance, there are very strict and complicated filing deadlines that must be followed, or the injured
Read More
New Mexico Jury Finds Albuquerque Hospital Negligent; Awards Family $7.75 Million
New Mexico Jury Finds Albuquerque Hospital Negligent; Awards Family $7.75 Million Michael Webb waited as long as he could. The pain in his knee was not going away. Finally, in December 2011 he decided to have surgery performed. After the procedure, complications forced Webb in to the intensive care unit (ICU) at the Presbyterian Hospital
Read More