Learn how many patients die in treatment centers from opioid detoxification.
The Substance Abuse and Mental Health Services Administration reported 3,362 deaths from alcohol or drug addiction treatment centers in 2015. More than 1.4 million people sought help through inpatient, outpatient, and residential treatment programs that year. It is abundantly clear that patients can die in treatment centers from opioid detoxification.
Why Patients May Die in Treatment Centers from Opioid Detoxification
America's opioid crisis has created a demand for drug treatment and detoxification centers. While most drug treatment centers offer a safe and supportive environment during opioid detoxification, others do not.
Opioid detoxification has many inherent dangers to a patient's physical and emotional health. If a treatment center does not take reasonable measures to protect patients during opioid detoxification, it can be fatal. Opioid withdrawal can cause death. According to a news report in USA Today, some for-profit treatment centers are resorting to unscrupulous marketing and recruiting methods to boost revenue.
Greater Oversight Needed at Treatment Centers
There are 14,500 drug treatment facilities nationwide. Many are funded by local, state, and federal governments. In addition, drug treatment benefits in the Affordable Care Act of 2010 have attracted for-profit treatment centers. As fatality rates increase at some of these treatment centers, state regulators and professional organizations such as the National Association of Addiction Treatment Providers (NAATP) are demanding greater oversight.
According to the NAATP, some for-profit treatment centers market directly to prospective patients with attractive advertising materials instead of focusing on individual medical needs. For example, some patients may have a better success rate if they receive medication from a doctor than checking into a detox center. State regulators in California have investigated more than 150 deaths at treatment centers since 2014.
Patient Deaths in Treatment Centers from Opioid Detoxification
Addiction treatment leaders believe that some facilities are more interested in selling their service than safely helping patients through opioid withdrawal. The NAATP represents 850 facilities and has tightened its code of ethics and other policies.
In particular, the NAATP forbids their members from patient brokering. Patient brokering occurs when for-profit treatment centers pay recruiters to bring in patients seeking opioid detoxification. These recruiters offer incentives or high-pressure sales tactics to lure patients to the center, where they often receive substandard care.
What to Look for in a Professional Treatment Center
The NAATP urges consumers to be cautious when selecting a treatment center for opioid detoxification. Their recommendations for consumers who are comparing treatment centers is based on four guiding principles:
Addiction treatment is healthcare and should be selected with the same discernment
Treatment centers should have professionally credentialed staff, evidence-based practices, and accreditation
A professional treatment center should have a written code of ethics
Treatment centers should have information that is transparent and accountable for consumers
More Tips for Choosing a Treatment Center for Opioid Detoxification
According to the National Institute on Drug Abuse (NIDA), more than 47,000 Americans died as a result of an opioid overdose in 2017. These fatalities include prescription opioids, heroin, and fentanyl, an illegally manufactured synthetic opioid. Not only are more Americans than ever using opioids, but pregnant users pass down the addiction to their newborns.
Finding treatment centers for opioid detoxification can save a drug user's life. The NAATP offers more tips for choosing a treatment center:
Avoid centers that use recruiters and high-pressure sales tactics.
Be cautious of facilities that do not accept major insurance companies, as they could be out-of-network providers that cost more.
Do not rely on internet searches alone; instead call your state's drug addiction and treatment agencies for reliable information.
Be wary of any treatment center that offers incentives such as free air travel.
You may want to ask your doctor or healthcare provider for a recommendation.
Symptoms and Complications from Opioid Detoxification
A patient's withdrawal symptoms during opioid detoxification may vary but generally include:
Extreme agitation and anxiety
Nausea, vomiting, and diarrhea; often severe
Abdominal cramping
Dilated pupils
Insomnia
Sweating
Goosebumps
Muscle aches and pains
Some patients die in treatment centers from opioid detoxification if they are not checked regularly for dehydration. They can also become dizzy and fall, striking their head and causing them to lose consciousness.
Chronic opioid users are also likely to have other medical conditions, such as anemia, tuberculosis, or the human immunodeficiency virus (HIV) if they are injecting an opiate such as heroin.
Medication May Help with Opioid Detoxification
Some medications can help patients safely detox from opioids. These medicines may have addictive qualities themselves and should be administered only under professional medical supervision.
These include:
Methadone
Subutex
Clonidine
Naltrexone
Negligence Contributes to Patient Death in Treatment Centers
Professional drug treatment centers and programs are supposed to help opioid users break the cycle of addiction. Negligent facilities and caregivers who endanger their patients during opioid detoxification should be held accountable for patients who die in treatment centers from opioid detoxification.
---
Medical Negligence - News Articles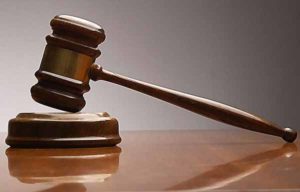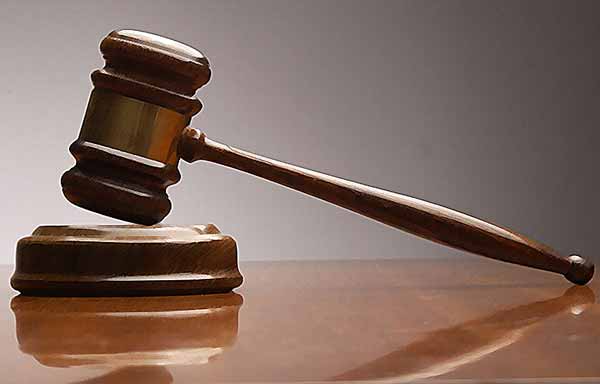 Medical Malpractice Lawsuits Increasing Against New Hampshire Hospital
As many as 24 former patients and one employee of Exeter Hospital in New Hampshire are currently suing or planning to sue the medical treatment facility and its officials for medical malpractice and other charges because they all claim they contracted hepatitis C under the hospital's care. State officials believe that a greater number of
Read More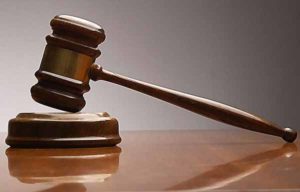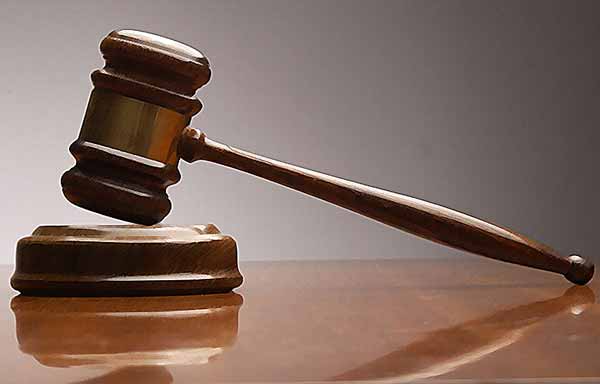 New York Man Awarded $2.1 Million In Radiology Malpractice Suit
Errors by radiologists can occur for a number of reasons, from misreading X-rays to poor communication with physicians, and they can result in very serious health complications that can even be life-threatening. In the case of one New York man, an error by a radiologist proved to be life-altering and a jury awarded him $2.1
Read More