If your prescription drug addiction caused a catastrophic injury or death, you may have a medical malpractice case.
If My Doctor Prescribed Too Much Medication and I Get Addicted, Do I Have a Medical Malpractice Case?
If your doctor prescribed pain medication and you became addicted or suffered an overdose, you may have a medical malpractice case. Doctors can be liable for failing to monitor their patients for any indication of addiction after prescribing habit-forming painkillers. These could include oxycodone (OxyContin), meperidine (Demerol), and hydrocodone.
A viable medical malpractice case requires showing proof that your doctor's medical negligence caused your addiction to prescription drugs. Before pursuing a lawsuit, however, we advise you to speak with a medical malpractice lawyer. At Newsome | Melton, our lawyers have helped clients throughout the country with medical malpractice cases, no matter how complex.
If you have questions about whether you were the victim of medical negligence, contact our law firm at 1-855-MED-ASKS for a free case evaluation.
What If the Medication Helped My Chronic Pain?
While the medication prescribed to patients often helps manage their pain, doctors who prescribe controlled substances must consider whether the benefits of these drugs outweigh the risks. If patients benefit from these drugs, doctors may prescribe them for a short period of time to prevent the likelihood of drug abuse. Besides the risk of addiction, patients may experience side effects from their medications, which can make matters even worse.
If you have chronic pain because of a health condition, your doctor has the option to refer you to a pain management specialist who may offer different methods of treating your pain other than habit-forming prescription drugs. If your doctor failed to explore these options and induced addiction, you might be able to file a malpractice lawsuit.
How Do I Prove My Doctor's Negligence in Prescribing Addictive Medication?
Our law firm would help you prove negligence by collecting evidence to build a solid case. This process would include reviewing and evaluating your medical records to determine if your doctor was negligent in treating you with habit-forming medication without first offering alternative treatment or non-addictive medication. We would also determine:
Whether your doctor performed a physical examination or ordered tests to diagnose the cause of your pain; and
Whether your doctor asked if you had a history of drug addiction.
If you had a past drug addiction, prescribing habit-forming pain medication could be negligent. This is only true if your doctor knew about your history before prescribing the drug.
We may have an expert medical professional review your medical records to determine if medical malpractice occurred in your treatment. We use this and other information to prove the four elements of negligence, which are necessary components of a medical malpractice case.
What Are the Elements of Negligence?
To prove negligence against a health care provider, we must show the following elements.
Duty to Follow the Medical Standard of Care
You and your doctor established a doctor-patient relationship. As a result, your doctor owed you a duty to follow a standard of care expected of physicians practicing in the same field.
Breach of Duty
In your case, your doctor may have breached the standard of care by failing to monitor your use of prescription drugs.
Causation
Your doctor's negligence was a legal cause of injury if it caused you to develop an addiction.
Damages
This aspect of the claim focuses on the harms and losses you, and potentially your loved ones, suffered as a result of your addiction.
What Type of Damages Can I Recover?
In a malpractice case, you can recover damages to compensate you for your out-of-pocket expenses, such as:
Past medical bills;
Future medical expenses;
Rehabilitation costs;
Prescription medication costs; and
Lost wages.
You may also pursue non-economic damages for pain and suffering, mental anguish, and emotional distress.
The United States Opioid Crisis
According to the U.S. Centers for Disease Control and Prevention (CDC), prescription drug abuse is the fastest growing drug problem in the United States. About 20 percent of patients who visit doctors' offices for non-cancer pain symptoms or pain-related diagnoses receive an opioid prescription, the CDC reports.
In 2012, health care providers wrote 259 million prescriptions for opioid pain medication. That is enough for every adult in the United States to have a bottle of pills, according to the CDC. Additionally, the rise in prescription opioid analgesics use has resulted in an increase in unintentional drug overdose death rates in recent years, the CDC says.
Our law firm handles cases on a contingency fee basis. This means we only get paid a percentage of the compensation we recover in your case, so you can afford to hire a lawyer to help.
---
Legal Information - News Articles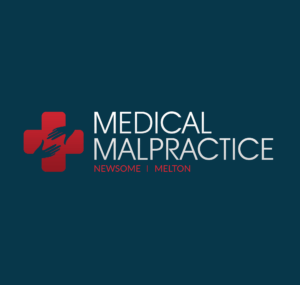 The Law of Medical Malpractice in Utah: A Survey of Basic Considerations
The Law of Medical Malpractice in Utah: A Survey of Basic Considerations Utah medical malpractice law is among the most complex legal practice areas. The statutes, case law, and regulations governing medical malpractice law in Utah are highly technical. For instance, there are very strict and complicated filing deadlines that must be followed, or the injured
Read More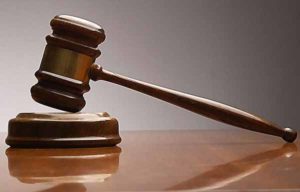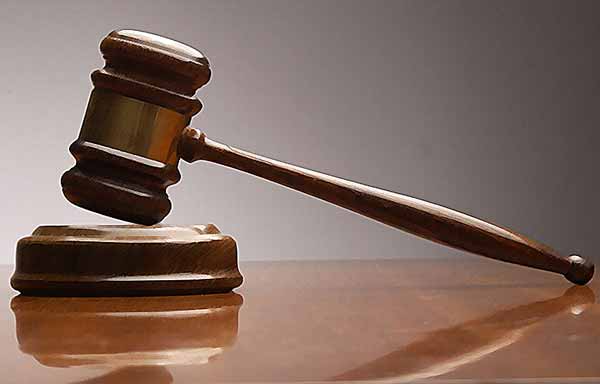 The False Hope of Tort Reform: Why this Silver Bullet Misses its Mark
Proponents push tort reform as a silver bullet that will supposedly reign in medical costs, insurance premiums, and even improve the quality of care by allowing doctors to practice without fear, particularly by decreasing the number of unnecessary tests.  However, the truth is that the impact of medical malpractice suits on health care spending
Read More