You could have grounds for a medical malpractice case if your doctor prescribed too much medication and you got addicted.
If your doctor overprescribed opioids and you get addicted, you may have a medical malpractice case. A doctor who negligently prescribes too much medication can be liable for any injuries or harm that results from their patient's subsequent addiction to that medication. A successful case hinges on proving that negligence was a factor.
The medical malpractice lawyers at Newsome | Melton fight for patients who have suffered injuries because of medical negligence. If a doctor's negligent behavior caused you to become addicted to a drug, we want to help you get your life back, which includes seeking damages from the responsible party. We offer a free case evaluation to learn more about your situation.
To speak with a member of the Newsome | Melton team, call 888 526-8947.
How Drug Addiction Can Occur from Overprescription
Although many medications have addictive properties, common addictions resulting from overprescription are to pain medications containing opioids. Both the doctor prescribing this medication and the pharmacist dispensing it have a strict duty of care to take every precaution possible to prevent addiction.
Pain medications containing opioids include:
Fentanyl
Hydrocodone
Heroin
Methadone
Oxycodone (OxyContin)
Codeine
Propoxyphene
Meperidine (Demerol)
Vicodin
Oxymorphone
Morphine
Opioids are so addictive because they alter your brain chemistry, which can be highly effective for short-circuiting pain, but it can also create a dependence on the drug. The medication inserts itself into your body's natural feedback loop, and when you try to remove it, your body cannot function properly, and you suffer withdrawal symptoms.
Opioid addiction is notoriously difficult to break. Sadly, many people currently suffering from opioid addiction started on the drug, not because of recreational use but because a doctor prescribed it to them, often in too large of a quantity or without proper monitoring. A doctor who overprescribes or does not regularly check in on a patient using opioids can be liable for any injuries that occur.
Holding a Doctor Liable for a Drug Addiction Caused by Overprescription
A medical malpractice lawyer from Newsome | Melton can help you hold your doctor liable for a drug addiction you developed after they prescribed you too much of a medication. For our opioid addiction case to be successful, we need to prove four things:
Your doctor owed you a duty of care;
Your doctor violated their duty of care by recklessly or negligently prescribing you too much of a drug or by not properly monitoring your use of the medication;
Because of your doctor's failure, you developed an addiction to the medication;
Your addiction caused you to incur economic or non-economic damages.
Duty of Care
A doctor owes a duty of care to all of their patients. This duty includes putting the patient's interests first and taking every necessary step to minimize the chance of injury or harm. When prescribing medication, a doctor's duty includes following opioid prescribing guidelines, such as proper dosing protocol, understanding if the patient has a history of or propensity for addiction, and identifying any medicinal allergies or contra-indications.
Violation of Duty
A doctor is in violation of their duty of care anytime their behavior or conduct falls short of how a reasonable person would act in a similar situation. In a medical malpractice lawsuit, we can bring in medical expert witnesses to assume the role of this "reasonable person." Our expert witnesses can review the evidence and explain how your doctor was negligent in prescribing you the quantity of medication you received.
Development of Addiction
For a doctor's negligence to constitute malpractice, it must directly cause or contribute to injury or harm suffered by the patient. Therefore, we must draw a clear link between your doctor's overprescription and your development of an addiction to the drug. We can draw upon several forms of evidence to make this connection clear.
Damages Incurred
Lastly, we must list the damages you have incurred because of your addiction. We can then go after your doctor and demand that they compensate you for these damages. Your medical malpractice settlement may include compensation for:
Medical bills
Lost wages
Reduced earning capacity
Pain and suffering and inconvenience
Emotional anguish
---
Legal Information - News Articles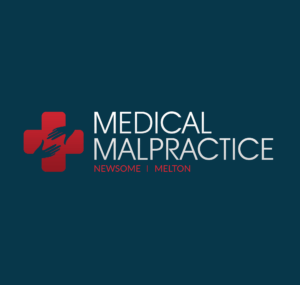 The Law of Medical Malpractice in Maine: A Survey of Basic Considerations
The Law of Medical Malpractice in Maine: A Survey of Basic Considerations Maine medical malpractice law is among the most complex legal practice areas. The statutes, case law, and regulations governing medical malpractice law in Maine are highly technical. For instance, there are very strict and complicated filing deadlines that must be followed, or the injured
Read More
South Florida Jury Finds Doctor Negligent in 2011 Medical Malpractice Lawsuit; Awards Plaintiff $16,922,000
South Florida Jury Finds Doctor Negligent in 2011 Medical Malpractice Lawsuit; Awards Plaintiff $16,922,000 On November 21, 2008, the pain in Stephanie Hollingsworth's feet and hands became so acute that she went to the emergency room at Holy Cross Hospital, located in Fort Lauderdale, FL. Hollingsworth, then 26, believed that the pain was from an
Read More