Signs and symptoms of improper detoxification can indicate a severe and potentially fatal reaction.
All detoxification processes involve some withdrawal symptoms, but the withdrawal signs can and should be managed and monitored for the comfort and safety of the patient. The symptoms vary by the type of drug the person used.
Alcohol
Withdrawal from alcohol can cause the patient to experience:
Headaches
Tremors
Profuse sweating
Vomiting and diarrhea
Difficulty concentrating
Sensitivity to sound and light
Agitation, anxiety, disorientation, and irritability
High fevers that cause seizures. These seizures can be fatal.
Opioid Drugs
Withdrawal from opiates, like heroin, can be like a severe case of the flu, only many times worse. The signs can include:
Depression
Insomnia
Fever
Chills
Deep bone pain
Muscle spasms
Aches and cramps
Vomiting and diarrhea
Suicidal ideation
Benzodiazepines (Benzos)
These drugs, which include Valium, Librium, Xanax, and many other prescription medications), can cause these withdrawal symptoms:
Seizures, which can be fatal
Irrational rage
Panic attacks
Stomach pain and cramps
Diarrhea
The painful sensation of electrical shocks or burning
Aching joints
Hyperactivity
Agitation
A feeling of being detached from your body
A sense that you do not exist
Strange fears
Depression and apathy
Suicidal thoughts
Methamphetamines
The process of your body adjusting to the absence of meth after long-term usage can involve:
An abnormal heartbeat
Weakness and extreme fatigue
Paranoia
Headache
Nausea
Depression, irritability, and anxiety
Proper Management of Addiction Withdrawal Symptoms
The National Institutes of Health and the Substance Abuse and Mental Health Services Administration (SAMSA) provide guidelines for the correct management of withdrawal or detoxification from alcohol and other drugs in their "Treatment Improvement Protocols" publication. The book sets the standard of care that treatment facilities should use for their patients.
Detox Protocols
Treatment centers should perform a thorough physical examination and run a battery of blood tests, including drug screen panels, on all patients. A detailed history is also essential.
Many patients need medication to manage the side effects of withdrawing from drugs or alcohol. If a patient is young, in good health, and has not experienced previous reactions to withdrawal, that person might be able to detox without medications provided they are under constant observation. Detox is unpredictable and seizures can happen even with the fittest patient.
Since many people who seek treatment for addiction have a complicated history of substance abuse with heavy usage of alcohol consumption and other drugs, one can expect moderate to severe withdrawal side effects. These require a high level of medical care, including vigilant monitoring and the use of medications. Convulsions and other detox symptoms should receive immediate medical treatment.
Remember, improperly detoxing can kill you. Patients going through detoxification should receive:
Hospitalization
Monitoring of vital signs
Medical surveillance
Supervised use of medications to control the side effects and prevent seizures
Adequate fluids and nutritious food
Sufficient sleep
Frequent interpersonal support
Attention to hygiene
Maintenance of an alcohol- and drug-free environment
Avoiding Improper Detoxification
A person trying to beat an addiction to alcohol or other drugs might try detoxification methods to get the substance out of the body and remove the dependency on the drug. One should always follow these guidelines to avoid improper detoxification:
Detox is not a DIY project. See your doctor and use a medical treatment facility. Detox can be a dangerous process, even fatal.
Do not stop alcohol or other drugs "cold turkey." Safe detox after long-term use of any strong chemical requires tapering down.
Do not detox alone. Seizures or other medical emergencies can happen when a person goes through detox. Always have someone there to get you to the emergency room.
Make sure that you do not ignore withdrawal symptoms. Some signs are part of the normal process of your body adjusting to the absence of the chemical, but others can indicate a medical crisis, like gastrointestinal bleeding.
Insist on detailed information from facilities that claim to provide supervision and medical professionals during detox. Some centers do not have doctors on staff and are dangerously lax about watching over their patients.
Medication Protocols for Detox Will Depend on the Category of the Patient
The SAMSA book classifies detox patients into three groups to determine the appropriate level of care and medication the person will need to properly manage the detox process.
Patients with a history of extreme side effects from previous detoxifications, like seizures.
Those who are already experiencing withdrawal symptoms and need immediate medication treatment.
Those who might currently be under the influence of alcohol or other drugs, have only abstained for a few hours and are not yet showing signs of withdrawal.
Getting Legal Help
If you suspect that you or a loved one received an improper detoxification treatment, you should talk with a medical malpractice lawyer to protect your legal rights. The lawyers at Newsome | Melton can help you go after compensation for the harm you or a close relative suffered from improper detox.
---
Medical Negligence - News Articles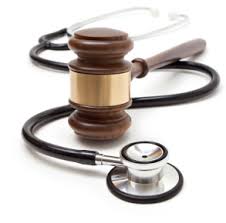 Providence Jury Awards $40 Million to Man Who Lost His Leg
Peter Sfameni's health was declining quickly. His lower back was in constant agony, his weight was rapidly declining, and he was always tired. Finally, at the end of 2010, he became so concerned with his condition that he went to the emergency room at the Rhode Island Hospital. Doctors initially believed that Sfameni might be
Read More
Utah Jury Finds North Canyon Care Center Negligent in Medical Malpractice Lawsuit; Awards Family $1.83 Million
On August 11, 2012, Morley Reed Sprague was rushed to the hospital. He was suffering from sepsis, a potentially lethal condition stemming from a severe infection, and a urinary tract infection. Sprague, then 57, had been suffering from MS for nearly two decades and in 2012 he was confined to a wheelchair. After a 12
Read More