All too often, patients who enter drug addiction treatment centers do not get the medical supervision and care necessary for someone undergoing detox and experiencing withdrawal symptoms.
Almost 3,400 patients died in U.S. drug addiction treatment centers in 2015. Many of these deaths were preventable if the staff at the centers had taken the right steps to adequately evaluate the patient's condition and ensure they received the emergency medical care they needed.
While the theories on why treatment center staff failed to have sick patients transferred to hospitals vary from worrying about harming their drug addiction treatment protocol to not wanting to lose the payments for a patient, there is no good excuse. In many cases, this is medical negligence and the surviving family members may be eligible to pursue medical malpractice damages.
Deaths in Drug Addiction Treatment Centers Are Relatively Rare
When we consider the percentages, the number of patients dying in drug addiction treatment centers point to death occurring relatively rarely. About 1.4 million people participated in programs for alcohol or drug addiction in the United States in 2015 according to the Substance Abuse and Mental Health Services Administration. Less than one percent (3,362 people) died in a treatment facility.
To the families of almost 3,400 people, however, "relatively rare" does not matter. They lost a loved one to a potentially preventable combination of detox, withdrawal, or another treatment-related issue. Doctors and administrators at some of the country's most well-respected treatment facilities have also raised the alarm about the preventable complications and deaths in articles published by USA Today and other mainstream media outlets.
Too Many Health Care Providers Underestimate Detox and Withdrawal
All too often, serious complications go undiagnosed, and patients do not get the care they need. Any delay in noticing signs of trouble, determining what is wrong, and getting proper treatment can mean undue pain and suffering, lasting impairment, or even death. In many cases, these delays may occur simply because health care providers working in detox units and drug addiction treatment centers underestimate how dangerous detox and withdrawal can be.
Patients who are undergoing withdrawal and trying to stay clean are particularly vulnerable to medical emergencies. They require attentive health care staff who can provide:
An exam before admitting them to ensure they do not have any health issues that might require in-hospital treatment or an alternative addiction treatment plan
Careful monitoring and regular vital checks, at least three to four times a day
Emergency medical treatment at the first sign of distress
Compassionate and understanding support staff
When a facility fails to assess a patient's individual needs before prescribing a one-size-fits-all detox plan, any underlying medical concern can quickly lead to additional problems. Without regular monitoring, a complication may become life-threatening before getting diagnosed and addressed. And in some cases, facilities fail to provide adequate care even when they identify a serious complication. Any of these mistakes may be medical negligence.
Drug Addiction Treatment Facilities Can Work When Well-Managed
In 2015, more than 43 percent of patients who enrolled in a drug addiction treatment program completed the program. Another almost 16 percent transferred to another facility or program, such as a halfway house or a sober living facility.
Patients often enter rehab because they do not want to die. They hit their personal rock bottom and realize there is something to live for. While some do struggle to stay clean, more than half complete their rehab program.
With adequate medical support during detoxification and withdrawal combined with the necessary counseling or psychological-social support, they can get the drugs out of their system and be ready to work on building a new life in as little as a month. When things go wrong, this promise of a new future makes their death even more tragic.
Newsome | Melton Will Review Your Family's Wrongful Death Case for Free
If you lost a loved one while they were a patient at a drug addiction treatment center, the medical malpractice team from Newsome | Melton will review your case for free. We can identify how health care professionals' negligence played a role in your loved one's death and pursue compensation on your family's behalf.
You may be eligible to recover damages that include:
Lost wages
Out-of-pocket costs
Funeral and burial costs
Wrongful death damages
Other related expenses and losses we identify
The numbers of patients dying in drug addiction treatment centers point to one conclusion, it is not as uncommon as one would think.
---
Medical Negligence - News Articles
Professional Athlete Forced into Retirement Because of a Concussion Claims Lawyers Sabotaged Medical Malpractice Lawsuit
Bryan Namoff played for D.C. United, a Major League Soccer club, for nine years. He was a fan favorite and one of the best defenders in the league. But in a September 2009 match against Kansas City, his life changed forever on a routine header. When he went up to head the ball a player
Read More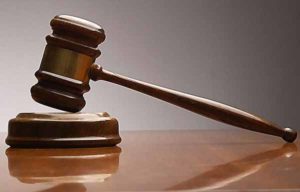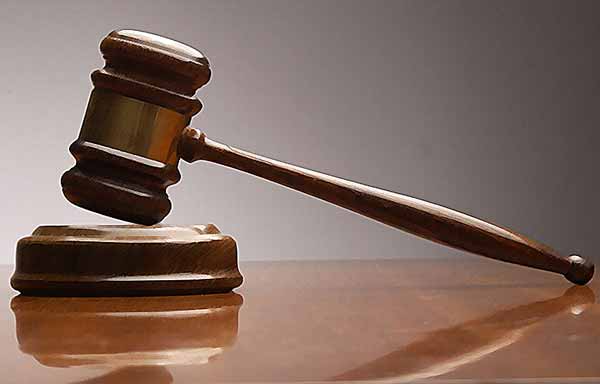 Malpractice Quickly Enters Joan Rivers Conversation
As the shock of comedienne Joan Rivers' death continues to swirl, a new conversation has begun to take a prominent place in the conversation: Was Rivers the victim of medical malpractice? Speculation about what happened in New York City's Yorkville Endoscopy Clinic is all over the map with the media, the public and attorneys weighing
Read More