Are you experiencing opioid withdrawal?
If you are suffering from opioid withdrawal, you do not need to suffer in silence. There are treatment options available to help ease the pain and shame associated with opioid withdrawal.
Drugs Used to Treat Opioid Withdrawal
If you are experiencing withdrawal from prescribed opioids, such as Vicodin or Oxycontin, there are several drugs available to mitigate the symptoms associated with the abrupt discontinuation of highly-addictive opioids.
Methadone is itself an opioid, but with one major difference—those who take it do so under a medical provider's supervision. Methadone must be administered in a clinic, where your dose will continue to decrease until you are drug-free.
Buprenorphine is similar to methadone but is not as strong and works for a shorter period of time.
Naltrexone works differently from methadone and buprenorphine. It does not ease withdrawal symptoms, but it prevents you from getting high while taking it. A medical professional will typically administer naltrexone once you have completed your detox as you must be off opioids for seven days before administration.
The U.S. Food and Drug Administration (FDA) recently approved Lucemyra to manage the symptoms associated with opioid withdrawal. FDA only approved treatment with Lucemyra for up to 14 days.
In addition to the drugs above, the following tips may help to ease the pain and suffering associated with opioid withdrawal:
Work with your physician to create a withdrawal plan.
Stay in regular contact with your physician throughout the withdrawal process.
Monitor your blood pressure, pulse, and temperature every few hours.
Have your urine or blood checked for the levels of opioids in your system.
Drink water and other clear liquids.
Eat nutritious meals at regular intervals.
Practice relaxation techniques, including deep breathing, reading, listening to music, and yoga.
Perform moderate exercises, such as walking.
Go to counseling.
Try to distract yourself with positive activities.
Surround yourself with supportive family and friends.
Your Doctor Could Be Responsible For Opioid Abuse
Unfortunately, many doctors and other medical professionals overprescribe opioids. If your doctor overprescribed you opioids, and you suffered damages, you may be entitled to compensation.
Examples of Negligence That Could Lead to Opioid Abuse
Opioids are powerful painkillers, intended to ease pain associated with serious injuries, surgical procedures, and other medical conditions. Although oxycodone, hydrocodone, and other opioids are extremely effective at reducing or eliminating pain, they are also highly addictive. Doctors and other medical professionals who prescribe opiate agonists may be responsible for a patient's abuse if they failed to:
Consider non-narcotic alternatives for pain.
Explain the risk of addiction and overdose to patients.
Evaluate the need for each prescription refill.
Monitor use throughout the treatment period.
Adhere to guidelines for prescribing opioids.
Refer patients with chronic pain for alternative treatment options.
If a doctor fails to take these risk factors into account, they could be liable for any resulting injury or death. Further, hospital staff may also be found responsible for overdoses if they failed to administer the correct dose, and/or failed to check for signs of overdose.
Types of Recovery in an Opioid Abuse or Overdose Lawsuit
If you or a loved one suffered an opioid addiction or overdose due to medical negligence, you may experience devastating emotional, physical, and financial consequences. A medical malpractice attorney with Newsome | Melton can help you recover compensation so that you can get on with your life. Types of compensation you may be entitled to include:
Medical expenses
Loss of income and future earning potential
Pain and suffering
Alternative transportation costs
Wrongful death
Call Newsome | Melton for a Free and Confidential Consultation
Victims and families may be entitled to compensation for medical bills, pain and suffering, and other associated costs. Do not suffer in silence. If medical negligence played a role in your overdose, we can help.
Link to Overdose & Medical Malpractice Law | MedicalMalpracticeHelp.com
Link to What Opioid Prescribing Guidelines Do Doctors Have to Follow? | MedicalMalpracticeHelp.com
---
Legal Information - News Articles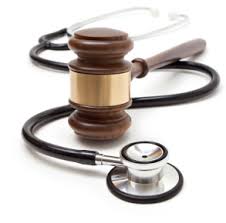 The Law of Medical Malpractice in Mississippi
The Law of Medical Malpractice in Mississippi: A Survey of Basic Considerations This article provides an overview of Mississippi medical malpractice law. In the Magnolia State, plaintiffs planning to file malpractice lawsuits ordinarily must first consult with a medical expert to obtain an opinion about whether the case has merit, and also must give 60
Read More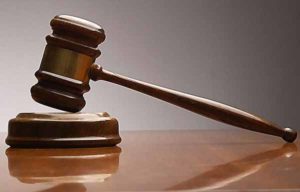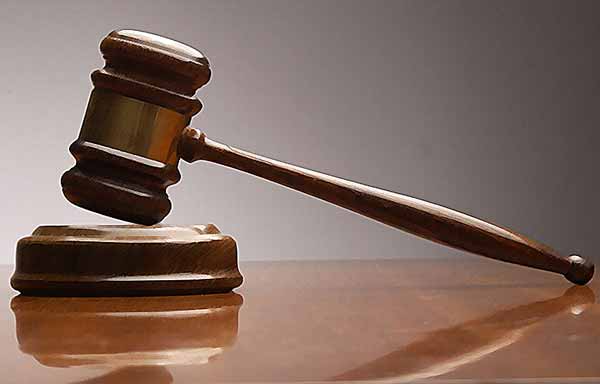 Florida House of Representatives Approves Medical Malpractice Bill
Last week, Florida's House of Representatives approved a business-backed bill that will shift the state's test for the admissibility of expert witness testimony from the Frye standard to the Daubert standard.  Approximately 28 other states and the federal courts use this tougher standard, which critics say would pose a challenge for patients who pursue medical
Read More