There are certain factors that could make doctors responsible for an opioid overdose.
It is unlikely that a reasonable physician would deliberately or intentionally play a role in an opioid overdose. Doctors and other healthcare professionals must protect their patients from harm. Many take this responsibility seriously. However, medical negligence is a factor in certain cases. Opioid overdose victims or their family members could be entitled to compensation for damages.
When Doctors Can Be Held Responsible for an Opioid Overdose
Opioids are intended for pain management. Doctors and other healthcare professionals may prescribe them for a patient recuperating from major surgery, chronic pain, and other serious medical conditions. These drugs can be effective pain relievers. However, prescription opioids such as oxycodone and hydrocodone are highly addictive. Patients who take these drugs are at risk for an overdose.
Healthcare professionals who prescribe opioids could be held responsible for an overdose if they do not:
Consider non-narcotic pain alternatives, especially for patients at greater risk for addiction or abuse.
Assess and evaluate patients for each prescription refill.
Explain the potential risks of opioids to their patients.
Monitor dosage and usage to ensure patients are not misusing the medication.
Follow any required guidelines for opioid prescriptions.
Refer chronic pain patients to a specialist or offer alternative treatments.
Doctors May Face Consequences if They Fail to Prescribe Responsibly
The National Institute on Drug Abuse (NIDA) reported 47,000 opioid overdose deaths in 2017. While some of these deaths are from illegal opioids such as heroin, many overdoses were from prescription opioids. The Centers for Disease Control and Prevention note that anyone taking opioids is at risk for addiction. However, some people are more likely to become addicted than others.
The risk factors include:
Patients with known addictive traits (for example, alcoholics)
People age 65 and older
Patients with impaired liver and kidney functions
People who combine opioids with other drugs
Doctors who do not take these risk factors into account could be found negligent for resulting overdoses.
Hospital Staff May Be Held Accountable for Opioid Overdoses
Doctors and other healthcare professionals can be responsible for overdoses when they dispense opioids to patients.
Hospitals, skilled nursing homes, and other facilities might be liable for such circumstances as:
Incorrect dose
Improper administration
Failure to check for signs of addiction or overdose
Potential Medical Negligence for the Patient's Underlying Condition
Most people with a prescription for opioids have an underlying condition that needs strong pain relief. If a doctor or other healthcare professional misdiagnoses the underlying cause or condition, he or she could be held liable for a later opioid overdose.
For example, a surgeon makes an error while performing back surgery. The result is crippling pain for the patient that leads to an opioid prescription. The surgeon might have acted negligently. He or she could be held accountable for an opioid overdose.
Proving Medical Malpractice
You should know that not all law firms accept opioid overdose medical malpractice cases. Newsome | Melton specializes in helping families whose lives have been devastated by medical negligence.
Our team of legal and medical professionals will evaluate your situation. There are many factors to consider when determining medical negligence, but there are three broad categories:
Improper treatment might include errors in prescribing opioids, not watchingthe patient for signs of potential overdose, or continuing to refill prescriptions without proper examination.
Failed diagnosis in an opioid overdose situation could include a misdiagnosis in the underlying medical condition that led to the opioid prescription.
Inadequate warning to patients about the highly addictive nature of opioids, drug interactions, and the warning signs of abuse, addiction, and overdose.
Compensation for Opioid Overdose Medical Negligence
If an overdose victim survives, he or she may need extended inpatient or outpatient care. This can easily cost tens of thousands of dollars. It is also an incredible physical and emotional strain for family caregivers.
A medical malpractice lawyer from Newsome | Melton canrecommend the best course of action for patients or their families. Our legal team will help clients to recover potential compensation for damages that might include:
Medical bills such as hospitalization, skilled nursing facilities, treatment centers, and home healthcare
Lost income and/or earning potential
Pain and suffering
Wrongful death
Contact Newsome | Melton for a Free Consultation
Opioid overdose victims and their families could qualify for compensation for such damages like medical bills, pain and suffering, and other losses.
---
Medical Negligence - News Articles
How Are Opioid Medications Prescribed?
Opioid medications are prescribed for patients who are experiencing moderate to severe pain. Common opioids, also known as opioid agonists, that doctors may prescribe for pain relief include hydrocodone, oxycodone, morphine, oxymorphone, codeine, and fentanyl. Patients may receive opioid prescriptions when experiencing either acute or chronic pain. Some, but not all, of the factors that
Read More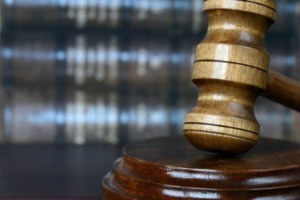 Paralyzed Woman Awarded Second Largest Medical Malpractice Judgement in Colorado's History
In September 2013, Robbin Smith was preparing to travel to what was supposed to be one of the happiest days of her life. It was her son's wedding that fall. As a chronic pain sufferer, Smith visited the Surgery Center at Lone Tree LLC in Colorado for a consultation, seeking relief. The attending physician recommended
Read More