If your loved one dies while going through withdrawal or detoxification at a treatment center, you may be eligible to pursue compensation through a medical malpractice claim or lawsuit.
Yes, you can sue for malpractice if your loved one dies from withdrawal or detoxification in a treatment center. Treatment center care providers must monitor patients' withdrawal symptoms during detoxification. If a patient experiences complications, they may need medication, additional medical support, or emergency care.
In some cases, pre-existing mental, emotional, or physical health care concerns make this process even more dangerous. Medical professionals working at the facility have a responsibility to recognize these concerns and ensure there is adequate supervision to reduce the risk of complications and address them if they do occur.
Withdrawal and Detox Can Have Deadly Consequences
What happens during withdrawal and detox varies based on several factors, including the drug in use and the amount and frequency of use. Because vomiting and diarrhea can occur during withdrawal and detox from almost any type of drug, dehydration can be a major concern. These symptoms can also cause low blood sugar and other serious complications. Regular monitoring can catch this before it becomes life-threatening.
Other potentially deadly issues can also occur during withdrawal and detoxification. Alcohol withdrawal is known for causing delirium tremens—DTs—in some people. Many types of drug withdrawal can affect your heart and breathing and could lead to seizures, heart attacks, and other deadly complications.
Regular monitoring and prompt emergency care are key to the detoxification and withdrawal process and are the responsibility of medical care providers in an inpatient treatment facility.
Proving Medical Malpractice in a Drug Treatment Center
To win a medical malpractice lawsuit and recover compensation for the wrongful death of your loved one, you need to prove the drug rehabilitation facility acted negligibly. This requires you to show:
The treatment center had a duty to provide care to your loved one; and
The treatment facility failed to take adequate steps to keep your loved one safe; and
The facility failed to identify risks and/or adequately monitor your loved one; and
Your loved one suffered injuries or died as a result.
The most important pieces of evidence in these cases often include:
Witness statements
Medical records
Autopsy results
Medical expert witness testimony
A Malpractice Attorney Familiar With These Cases Can Help
Treatment center malpractice cases are often complex, and the laws that govern care in these facilities can vary greatly from state to state. Having a malpractice attorney on your side who understands what it takes to win this type of case is key to pursuing the payout your family deserves and holding the facility administration liable.
An attorney can take steps on your behalf to help protect, collect, and analyze evidence and build a solid case on your behalf. This includes:
Walking you through remembering exactly what happened and when you learned about it
Protecting your loved one's records from destruction or disappearance
Gaining access to the care records, internal communications, and other information the facility has about your loved one's care
Subpoenaing staff members and questioning them under oath about your loved one's injuries and death
Taking pictures, video, and surveying the scene where your loved one died
The specific details of your case may even call for additional evidence, including identifying and interviewing a medical expert witness who can testify about how your loved one's death could have been prevented.
Once your attorney has all the evidence necessary to build a solid case, they will approach the facility's insurer and demand fair compensation or follow the rules for medical malpractice suits in your state. If negotiations with the insurance company do not result in a just settlement, you can likely file a wrongful death or medical malpractice lawsuit against the treatment center. The court will determine how much money your family deserves based on the facts of your case.
Newsome | Melton Can Help You Pursue the Compensation You Need and Deserve
The attorneys from Newsome | Melton know how to navigate malpractice claims against hospitals, clinics, and drug and alcohol treatment facilities. We will review the facts surrounding your loved one's wrongful death at no cost to your family. We can determine if you can sue for malpractice if your loved one dies from withdrawal or detoxification in a treatment center. We can explain your legal options and help you pursue a payout if the treatment facility acted negligibly.
If we can recover a payout through out-of-court medical malpractice settlement negotiations or a court award, your family could take home compensation for damages that include:
Funeral and burial costs
Medical care costs
Out-of-pocket costs
Other wrongful death losses
---
Medical Negligence - News Articles
Suspended Washington State Naturopath Physician Allegedly Continues Practice
Suspended Washington State Naturopath Physician Allegedly Continues Practice In October 2012, Brian Hirsh contacted Lucinda Messer, while searching to find an alternative treatment option for his colon cancer. Messer admitted Hirsh in to the Goddess Sanctuary, her former naturopathy retreat that was located in Kirkland, WA. But Hirsh's estate claims that he entered on false
Read More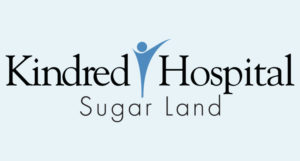 Family Files Malpractice Lawsuit Against Texas Hospital over Alleged Cover Up
Family Files Malpractice Lawsuit Against Texas Hospital over Alleged Cover Up Early in 2015 Cris Chapa brought her mother, Manuela Chapa, to the Kindred Hospital located in Sugar Land, Texas. Manuela, then 87, was suffering from pneumonia and her condition was worsening. So the Chapa family was not shocked when they were called in to
Read More