If you lose a loved one or become more injured while in the care of a medical professional in Illinois, you may need the advice of a medical malpractice attorney.
Filing a medical malpractice lawsuit can be difficult and confusing even under the best of circumstances. There are procedural requirements and deadlines that must be adhered to if your case is going to stand any chance in court.
It is imperative that you hire the right Illinois medical malpractice lawyer to guide you through this complex process and help you build the strongest possible medical malpractice case.
What Is Medical Malpractice?
Medical malpractice occurs when you are harmed by your healthcare provider's failure to do his or her medical duty. Physicians and medical care providers do make mistakes, but not all of these medical errors are considered malpractice.
Obtain Your Medical Records
You will need to obtain a full copy of your medical records and have an attorney or another medical professional look it over for you.
The generally accepted standard course of treatment will differ depending on the symptoms and illness you may have. Most hospitals, physicians and other medical providers have a generally accepted standard of care in place for particular conditions.
The medical professional hired to review your medical records will verify whether or not your medical provider adhered to the Illinois general standard of care (see below).
Four Elements of a Medical Malpractice Lawsuit
Your medical malpractice attorney will need to establish and prove the following four things in order for you to have success with your lawsuit:
Standard of care
Standard of care is defined as the way in which other similarly qualified medical professionals would have treated you under comparable circumstances. Most medical providers have generally accepted ways of treating someone with symptoms of a certain type of illness or condition.
Your attorney will consult with a medical professional or an attorney who can describe what the standard of care should have been in your case.
Standard Of Care Breach
Did your doctor breach the standard of care in the field of medicine in which you were injured? The medical expert consulted for your case will provide an opinion about whether the care you received met the standard of care for your condition in the state of Illinois.
Causation
Were your injuries caused by this negligence? The lawyers for the defense may try to lay the blame on you and convince the judge or jury that the medical professional named in your suit is not at fault for your injuries. It is the job of your medical malpractice attorney to demonstrate that your injuries were a direct result of the negligence you experienced.
Damage Amount
The goal when filing a medical malpractice lawsuit is usually to obtain a monetary award as compensation for your injuries. The specific dollar amount you are seeking is known in legal terms as damages. It is the job of your Illinois medical malpractice attorney to demonstrate to the court why you are owed this amount of compensation to cover both economic and non-economic costs you've incurred.
Economic damages — These are the financial costs you endured because of your injury. This can include medical bills, lost wages, and future lost income
Non-economic damages —Emotional distress, pain and suffering are injuries that fall under the category of non-economic damages. These can be harder to prove and to quantify
Statute of Limitations for Malpractice
The statute of limitations for Illinois medical malpractice is generally two years from the date of the negligence, or two years from the date that a "reasonable person" should have discovered the negligence, but no more than four years from the initial negligence.
Due to the intricacies involved with the various court deadlines, if you believe you were a victim of medical malpractice you should consult with an experienced attorney right away. An attorney can explain the time frames involved with filing your medical malpractice claim.
Obtain a Certificate of Merit
After you consult with an attorney to determine if you have a valid malpractice claim, your lawyer will help you obtain a certificate of merit from a physician practicing in the relevant area of medicine. This certificate states that you have a valid case and that your medical provider's error caused your injuries.
When your attorney files the lawsuit with the court in the county where the medical malpractice took place, this certificate of merit must be attached to your lawsuit or filed separately within 90 days.
Consult with a Medical Malpractice Attorney
Hiring the right Illinois medical malpractice lawyer to guide you through the complex process of filing your medical malpractice claim is important to help you build the strongest possible case, and ensure you meet the necessary deadlines. Consult with a qualified attorney today.
---
Illinois - News Articles
Marion VA Medical Center Found Guilty of Medical Malpractice; U.S. Veteran Awarded $1.93 Million
According to the American Cancer Society, one out of every nine American men will be diagnosed with prostate cancer in their lifetimes. Due to advances in treatment, only one in 41 will die. The key is an early diagnosis. Michael E. Gunter, a Vietnam War veteran, was lucky to survive his bout with prostate cancer,
Read More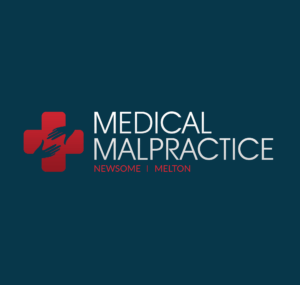 Appellate Court Rules in Favor of Illinois Family; Upholds $7.8 Medical Malpractice Verdict
Kathy Arient, then 58, sought out medical attention in October 2012, complaining of severe stomach pains. She was referred to Dr. Yasser Alhaj-Hussein, who worked at the Orland Park Surgical Center in Illinois. According to a medical malpractice lawsuit, filed on behalf of Arient's family, during a celiac plexus block procedure, intended to help manage
Read More