The statute of limitations for medical malpractice varies depending on your state.
The statute of limitations for medical malpractice claims varies by state. Some states also have discovery rules that extend the statute of limitations, while others do not.
Because the rules can be complex, you should speak with a medical malpractice attorney to know if you are within the statute of limitations for medical malpractice in your state. The team at Newsome | Melton handles all types of medical malpractice cases and can help you fight for the compensation you deserve. To schedule a free consultation, call 1-855-MED-ASKS.
What Is a Statute of Limitations?
A statute of limitations is a time limit for bringing legal action. In the case of medical malpractice, the statute of limitations establishes how long you have to file a lawsuit.
What Happens If the Statute of Limitations Expires Before I File Suit?
As a general rule, the expiration of the statute of limitations will bar you from filing a lawsuit, no matter how much evidence you have or how strong your case is.
Some courts and states grant exceptions due to rare events, such as incapacitation, fraud, concealment, or for other unique circumstances. Some states also use the discovery rule, which can help victims who do not become aware that they were victims until a later date.  As such, it's critical to speak with a lawyer to determine how the statute of limitations may apply in your case.
What Is the Statute of Limitations for Medical Malpractice in My State?
The medical malpractice statutes of limitation by state as of 2018 are as follows:
Alabama 2 or 4 years
Alaska 2 years
Arizona 2 years
Arkansas 3 years
California 1 or 3 years
Colorado 2 years
Connecticut 2 or 3 years
Delaware 2 years
Florida 2 or 4 years
Georgia 2 years
Hawaii 2 or 6 years
Idaho 2 years
Illinois 2 years
Indiana 2 years
Iowa 2 years
Kansas 2 years
Kentucky 1 year
Louisiana 1 year
Maine 3 years
Maryland 3 or 5 years
Massachusetts 3 years
Michigan 2 years
Minnesota 4 years
Mississippi 2 or 7 years
Missouri 2 or 10 years
Montana 3 years
Nebraska 2 years
Nevada 2 or 4 years
New Hampshire 3 years
New Jersey 2 years
New Mexico 3 years
New York 2.5 years
North Carolina 3 to 10 years
North Dakota 2 years
Ohio 1 or 4 years
Oklahoma 2 years
Oregon 2 years
Pennsylvania 2 years
Rhode Island 3 years
South Carolina 3 years
South Dakota 2 years
Tennessee 1 year
Texas 2 years
Utah 2 years
Vermont 3 years
Virginia 2 to 10 years
Washington 3 years
West Virginia 2 years
Wisconsin 3 years
Wyoming 2 years
What If My State Has a Date Range for the Statute of Limitations?
As you can see, some states have either multiple years or ranges of years listed. These states either have discovery rules in place or they have different statutes depending on the type of injury. It is essential you speak with an attorney to make sure you know and understand the rules and how they apply to your particular situation.
A year may sound like a long time to build a case and file suit. However, every year, in every state, people are unable to file lawsuits because they let the statute of limitations pass. Particularly if you have suffered severe injuries, it is easy to get caught up in medical treatment, rehabilitation, and other necessities.
These statutes can and do change from time to time. Use the above list as a reference, but make sure to speak with a lawyer to verify the laws and to understand how those laws may apply in your particular case.
What Is the Discovery Rule?
The discovery rule starts the statute of limitations clock on the date you discovered the malpractice occurred, not the date it happened.
Suppose you had surgery in October 2016 and fell ill in March 2017. You learned that complications from your surgery, possibly due to a neglectful surgeon, were to blame. In a state with a discovery rule, the clock might start in March 2017 rather than October 2016.
Should I Hire a Medical Malpractice Attorney?
If you think you might have been a victim of medical malpractice, you should speak with an attorney about your options right away. Do not mull it over and let the statute of limitations expire. Many medical malpractice attorneys offer free consultations and case reviews, so there is no risk to you.
---
News Articles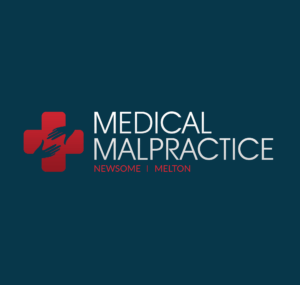 Brooklyn Jury Finds Maimonides Medical Center Liable for Wrongful Death of Infant
Toward the end of 2009, after having trouble conceiving, Danielle Madden Buck and her husband decided to try in-vitro fertilization. The procedure worked and Buck became pregnant with triplets. Her doctors, however, advised her that carrying triplets was dangerous and that twins would be more likely to survive than three infants. Buck took the recommendation
Read More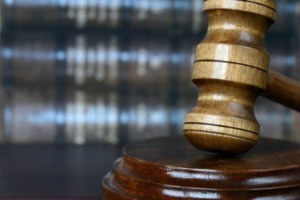 Two New Jersey Doctors Found Negligent; Infant's Family Awarded $45 Million
After a four-week trial, a New Jersey jury in Gloucester County found that the negligence of two emergency room doctors led to the continued abuse of an infant, who suffered permanent brain damage as a result. The jury awarded the child's mother $45 million in damages because the doctors failed to diagnose the child's broken
Read More