Legal help for people and families who are victims of medical malpractice
We help bring back financial security to individuals and families affected by medical malpractice and medical negligence.
Billy and myself have and do feel your firm is and was a Blessing to our family. We are still climbing hills in Billy's recovery but Without y'all we could not have survived. The compassion and concern, TRUE CONCERN, that we had and have received is by far extraordinary. We cannot thank you all enough for taking the weight off the most horrific time in our Family and carrying it to the end. You all deserve a gold medal daily for all you do.
Sincerely William Dickens and family
After my mother was rendered a quadriplegic in a horrific crash caused by a defective tire, our family was devastated. Medical Malpractice Help, helped our mother and my family through every step of the way by making us feel like a family from day one and never treated us like we were just clients. We are grateful to have been surrounded by a team that value professionalism, friendship and integrity. Therefore, we are very thankful for all of your support and assistance during this difficult time for our family.
Rudy Labissiere
Has your health or the health of your loved one suffered due to medical carelessness?
Every year thousands of people are needlessly killed and injured as the result of careless medical mistakes. Many of these mistakes are made by the same bad doctors who are repeat offenders. Unfortunately, based on the facts, a medical malpractice claim may be the only option for a victim of medical malpractice and their family to receive compensation they need for care and treatment.
Find out today whether you might be eligible for compensation through a medical malpractice claim
01
We limit our practice to catastrophic injury and wrongful death cases
We limit our practice to only the most serious injury cases involving brain injury, spinal cord injuries or death. Because we help only clients with the most serious injuries, we don't have a "volume" practice, like other law firms who take anything that comes in the door. As our client, you will know and work directly with us, your lawyers – not just a legal assistant or paralegal.
02
We bring financial strength and experience in the courtroom to your side
Our firm has received the highest peer review ratings because we win cases – not just through settlements – but in the courtroom and in trial with juries and judges. With a proven track record of litigating serious cases against big hospitals and corporations, the other side knows we have the financial strength to go the distance.
03
No up-front costs and no fees whatsoever unless you win
Through trial, a typical medical malpractice case will cost in excess of 150, 000 for things like expert witnesses, depositions, filing fees and exhibits. And this is in ADDITION to the attorney's fees. Most families can't afford to pay fees or costs so we handle most of our clients on a contingency fee basis. This means we front all of the costs and get paid from a percentage of the recovery. And if we lose (which fortunately only rarely happens), you don't owe us a dime for fees or costs.
Honors and Awards
1991

United States Department of Justice, Special Achievement Award

2003-2014

The Best Lawyers in America

2004-2008

Orlando Magazine, "Best Lawyers in Orlando

2004-2014

AV Rated by Martindale Hubbell

2005-2014

Florida Trend's "Legal Elite"

2007-2014

ATLA Top 100 Trial Lawyers

2008-2009

American Association for Justice, Member of Board of Directors

2011

Law Dragon 500, US News "Best Law Firms"

2011-Pres.

National Trial Lawyers Association, Member of the Executive Committee

2012-2014

Member of The Summit Council, "Best Plaintiff's Lawyers in the United States

Present

Former President, Florida Justice Association, Million Dollar Advocates
United States Department of Justice, Special Achievement Award
Latest Medical Malpractice News
Medical Malpractice and Pediatric Patients: Unique Challenges in Orlando
Medical negligence can shatter lives, but when it involves pediatric patients, the stakes rise exponentially. Children with unique vulnerabilities and developing systems require impeccable care. Yet, in a city like Orlando, these young patients face distinct challenges rooted in the healthcare dynamics. As these issues unfold, the guidance and advocacy of a medical malpractice lawyer
Read More
Latest Frequently Asked Questions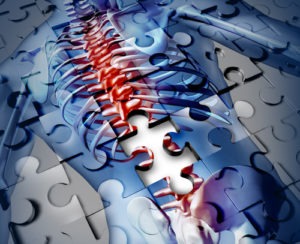 Spinal Cord Injuries Caused by Medical Malpractice
You can suffer a spinal cord injury as a result of medical malpractice. Depending on the severity of the damage and the level of your spine, you might not be able to walk again, use your arms, or even breathe on your own. How Medical Malpractice Can Cause a Spinal Cord Injury When you receive
Read More