You can suffer a spinal cord injury as a result of medical malpractice. Depending on the severity of the damage and the level of your spine, you might not be able to walk again, use your arms, or even breathe on your own.
How Medical Malpractice Can Cause a Spinal Cord Injury
When you receive medical services, even routine care, there is always the possibility that something could go wrong. When a medical mistake damages your spinal cord, the consequences could be devastating.
Here are some ways that spinal cord injuries caused by medical malpractice occur:
You receive an epidural pain block during labor and delivery or prior to a surgical procedure. The doctor inserts the needle or catheter into your lower back incorrectly, or the doctor does not notice that a piece of the needle breaks off. The sharp needle tip pierces your spinal cord.
You undergo an operation on your spine for a slipped disc, and the doctor accidentally nicks the spinal cord.
The doctor accidentally leaves a foreign object inside of you after spinal surgery.
A medical error occurs during an invasive procedure on the spine.
These are but a few examples of how a person can suffer spinal cord damage caused by medical malpractice. If you or a loved one sustained spinal cord injuries caused by medical malpractice, whether the cause is on this list or not, you should talk with a medical malpractice lawyer right away to protect your right to compensation.
Damages for a Spinal Injury from Medical Malpractice
Every medical malpractice case is different. There is no set amount of compensation for spinal cord injury from a medical error. We have to take a look at your losses, what you experienced, and how the damage affected your life.
Here are some of the types of damages we have won for our clients:
Increased medical bills: you do not get the original medical procedure for free since you were going to have that expense anyway. You can, however, recover the amount of additional medical bills you had because of the mistake. You can also go after the cost of ongoing medical treatments.
Rehabilitation facility: people with spinal cord damage often go to a center that specializes in treating this type of injury. The patient might have to stay at the facility for weeks or months. Once discharged from inpatient care, outpatient treatment can continue for months or years.
Long-term care: if you sustained paralysis and cannot take care of your daily personal care or medical treatments, you might need to stay in a skilled nursing or long-term nursing facility. Also, people who cannot breathe independently because of damage to the spinal cord in the neck or upper back might have to live in long-term care because of the equipment necessary to keep them alive.
Lost income: when you sustain a significant injury to the spinal cord, you will be unable to work for an extended period. You can recover your lost wages, salary, self-employment, and other forms of income.
Disability: many people cannot work at all after a catastrophic spinal cord injury. Being unable to support yourself and your family through gainful employment is a compensable loss.
Pain and suffering: you can recover for the physical discomfort and emotional distress of experiencing a spinal cord injury. Merely paying for a person's direct financial losses does not cover the pain and suffering the person endured. This type of monetary damages honors those items.
Other intangible losses: depending on the facts of your situation, you might have a claim for things that do not have invoices or bills but are legitimate consequences of medical malpractice. This category can include things like chronic depression, anxiety, loss of the enjoyment of life, disfigurement, and a spouse's claim for loss of consortium.
After we talk with you and investigate what happened, we can begin to evaluate the extent of your potential monetary damages.
How a Medical Malpractice Lawyer Can Help
Doctors and hospitals buy medical malpractice insurance to defend them from injury claims and pay for the harm to patients. The insurer will likely fight your claim, hoping you drop your case or accept far less money than you deserve.
Medical malpractice liability insurance companies do not intimidate us. We go to bat for our clients and fight hard to make them pay for the spinal cord injury and its impact on your life. Our clients can concentrate on rebuilding their lives, knowing that we are taking care of their legal matters.
We handle medical malpractice cases on a contingency fee basis, which means that you do not have to pay us legal fees upfront. Our legal fees will come out of the settlement or court award.
Call Newsome | Melton today at (855) 633-2757 for a free consultation. There is no obligation.
---
Medical Negligence - News Articles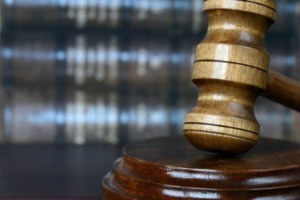 Jury Finds Woman's Brain Damage Caused by Doctors' Negligence; Awards Family $45,822,677
On August 22, 2009, Shannon Trabue's water broke and she was rushed to the Atlanta Women's Specialists LLC, a Georgia hospital, to deliver her baby. After the successful cesarean section birth of a little girl, Trabue's doctors found a spike in her blood pressure. Three days later, still under the care of obstetricians Stanley R.
Read More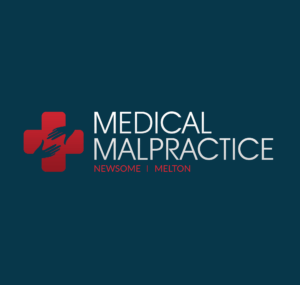 Pennsylvania Jury Finds Mercy Fitzgerald Hospital Negligent for Wrongful Death; Family Awarded $3 Million
James DeGeorge woke up on a cold December morning in 2014 with severe pain coming from his chest. DeGeorge was rushed into the Mercy Fitzgerald Hospital located in Darby, Pennsylvanian, which is about seven miles west of Philadelphia. He was 84 at the time and his doctors decided that a pacemaker would help regulate his
Read More