The average medical malpractice settlement depends on several factors.
It is impossible to determine the value of the average medical malpractice settlement before investigating the case, as a whole host of factors influences claim value. However, the damages you can recover in a medical malpractice case often exceed the compensation available in other kinds of lawsuits. If you think you have been a victim of medical negligence, contact a medical malpractice lawyer to find out more about your legal options.
The attorneys at Medical Malpractice Help offer free case evaluations. We can look into your case and estimate the types and amounts of damages for which you might be eligible. To schedule an appointment with a member of our team, call 888-261-5614 today.
What Factors Influence the Value of a Medical Malpractice Settlement?
Several factors influence the value of a medical malpractice settlement. Once we begin investigating your claim, we can determine how these factors affect your case and what level of compensation you can expect to receive in a settlement.
The Extent of Your Medical Malpractice Injuries
Perhaps the most significant factor influencing your settlement is the extent of your injuries. The more physical and mental harm you suffered, the more you can expect to receive.
Severe injuries tend to require more extensive care and lengthier treatment compared to injuries that are not as catastrophic. Accordingly, your economic losses—including your medical bills—raise your level of injury.
Moreover, many jurisdictions calculate non-economic losses—things like pain and suffering and emotional anguish—as a function of economic losses. When one is higher, the other rises as well, making your total damages even more significant.
The Strength of the Evidence
Before you can win a settlement, you must prove your case has the basis of a medical malpractice claim. To do that, we need convincing evidence that shows the extent to which the provider's negligence caused your damages.
For our case to have the best chance of a successful outcome and a substantial settlement, we need thorough evidence, which usually includes the following:
Medical records;
Lab test results;
Witness statements;
Medical literature; and
Testimony from medical expert witnesses.
Whether Your Case Goes to Trial
Deciding whether to settle your case or go to trial can be a difficult choice to make. Settlements offer a more surefire way to receive compensation, while successful trials tend to result in bigger awards.
Once we evaluate the details of your situation, we can determine whether it makes sense to go to trial in pursuit of a more substantial award or try to settle for fair compensation out of court.
How Are My Damages Calculated?
Two types of damages comprise a medical malpractice award: economic damages and non-economic damages.
Calculating Economic Damages
Economic damages consist of things like medical bills, lost wages from work, and prescription drug costs. These expenses are easily quantified into dollar terms using bills, receipts, and other documentation.
Calculating Non-Economic Damages
Non-economic damages—which include pain and suffering, emotional anguish, and loss of consortium—are less cut and dry. We cannot easily assign a specific dollar value, for instance, to the level of pain you have suffered from your injuries.
Instead, we can use one of several methods to calculate the worth of these losses. The method we use to calculate your non-economic damages has a huge influence on the amount of your award.
The multiplier method, for example, takes your total economic damages and multiplies it by a specific factor, such as 1.5 or 2. The daily rate method, on the other hand, offers a per diem amount for each day you have lived with your injuries.
The method that applies to your case could depend on the state you live in and other specific details.
Do I Need an Attorney to Pursue a Medical Malpractice Settlement?
Having the help of an attorney who understands your local laws and is dedicated to winning your case can impact your settlement amount. A medical malpractice lawyer will:
Investigate your case to make sure it qualifies as medical malpractice;
Collect convincing evidence of the doctor's liability;
Offer an accurate calculation of your damages; and
Review any settlement offer to make sure it covers your current and future costs.
We recommend you speak with a lawyer before you agree to any settlement offer. Once your case is settled, it cannot be reopened, so it is essential that you negotiate for enough money to cover all of your expenses.
How Can I Talk With a Lawyer About My Malpractice Case?
The Medical Malpractice Help team wants to help you get the most out of your medical malpractice claim. Our attorneys have fought and won substantial settlements for many victims of doctors' negligence, and we want to make you our next satisfied client.
---
Legal Information - News Articles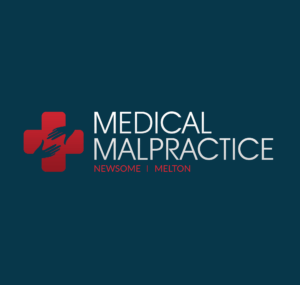 The Law of Medical Malpractice in Maine: A Survey of Basic Considerations
The Law of Medical Malpractice in Maine: A Survey of Basic Considerations Maine medical malpractice law is among the most complex legal practice areas. The statutes, case law, and regulations governing medical malpractice law in Maine are highly technical. For instance, there are very strict and complicated filing deadlines that must be followed, or the injured
Read More
New Mexico Jury Finds Albuquerque Hospital Negligent; Awards Family $7.75 Million
New Mexico Jury Finds Albuquerque Hospital Negligent; Awards Family $7.75 Million Michael Webb waited as long as he could. The pain in his knee was not going away. Finally, in December 2011 he decided to have surgery performed. After the procedure, complications forced Webb in to the intensive care unit (ICU) at the Presbyterian Hospital
Read More