Many medical malpractice cases settle out of court.
According to a recent study published in the American Medical Association's Archives of Internal Medicine, more than half of medical malpractice claims lead to some sort of litigation. However, most of these claims ultimately get settled out of court, even if a medical malpractice lawyer files a lawsuit to put pressure on the defendant.
The attorneys at Medical Malpractice Help can help you determine whether your medical malpractice case is more likely to settle or go to trial. For a free case evaluation, call us today at 888-261-5614.
How Can I Decide Whether to Settle or Go to Trial?
Taking your case all the way to a jury verdict is a high-risk, high-reward proposition. While damage awards are higher in trial verdicts, your chances of winning your case in court are usually lower than the doctor's.
Even after filing a lawsuit, many medical malpractice victims end up agreeing to an out-of-court settlement.
When deciding whether to accept a settlement or file a lawsuit, it is important to weigh the benefits of each option. Our attorneys have experience in litigation, and we understand how medical malpractice settlements work. We can help you decide on the best path forward for your case.
What Are the Benefits of Going to Trial?
If you have an airtight case, you can win substantial compensatory damages by going to trial. According to a 2013 study:
The average jury trial award in medical malpractice cases exceeds $1 million; and
The average out-of-court settlement is $425,000.
Alongside your attorney, you might want to sketch out a cost-benefit analysis of pushing your case all the way to a jury trial versus trying to negotiate an out-of-court settlement with the defendant.
A jury verdict might pay you handsomely. However, if the judge rules in favor of the doctor, you will walk away with nothing. To win at a jury trial, you need a compelling claim that leaves no doubt as to the provider's culpability and the legitimacy of your injuries.
After we look at the details of your situation, we can help you decide if your case qualifies for a medical malpractice lawsuit and stands a good chance of winning in court.
What Are the Benefits of Settling out of Court?
The biggest benefit of settling out of court is that you have a significantly higher chance of winning compensation than at a jury trial. While you could receive a lower damage award than you would have in a successful court case, you still have a great chance of winning enough compensation to pay for your financial losses. If you have substantial evidence backing your claim and an attorney who is a strong negotiator, you have a good chance of winning a fair settlement.
Another benefit is the prospect of getting paid much quicker. While a trial can take years to conclude, an out-of-court settlement can happen much faster.
If you decide to pursue a settlement, we recommend speaking a lawyer first. Once your case has been settled, it cannot be reopened, so it is important to make sure the offer pays for your full range of damages.
Why Would a Doctor Agree to Offer an Out-Of-Court Settlement?
The defendant stands a good chance of winning if your case makes it all the way to a jury trial. Even so, many doctors wish to avoid such a drawn-out legal process and are amenable to settling out of court.
There are several reasons why the doctor in your case might agree to pay you, even if a jury is likely to rule in their favor.
Medical Malpractice Cases Can Be Time Consuming and Expensive to Litigate.
Physicians may want to settle a claim to reduce costs and quickly resolve the dispute.
The Doctor Has Their Reputation to Worry About.
Even if a jury ultimately offers vindication, a trial usually comes with negative media coverage. An out-of-court settlement, in contrast, is much quieter and frequently includes an agreement not to discuss the matter publicly.
How Can I Get Legal Advice on My Medical Malpractice Case?
At Medical Malpractice Help, our attorneys want to handle your medical malpractice case and give it the aggressive representation it deserves.
---
Legal Information - News Articles
Florida Supreme Court Rules On Secret Ex Parte Interviews
Florida Supreme Court Rules Secret Ex Parte Interviews of  Medical Malpractice Plaintiffs' Doctors Unconstitutional  On November 9, 2017, the Florida Supreme Court issued its highly anticipated decision in Weaver v. Myers, No. SC15-1538 (Nov. 9, 2017).  In Weaver, the Supreme Court struck two provisions pertaining to secret, ex parte interviews with plaintiffs' healthcare providers in connection
Read More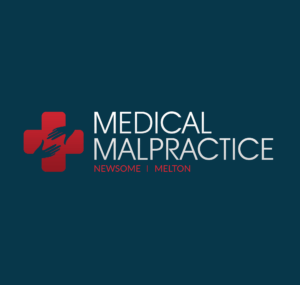 The Law of Medical Malpractice in Maine: A Survey of Basic Considerations
The Law of Medical Malpractice in Maine: A Survey of Basic Considerations Maine medical malpractice law is among the most complex legal practice areas. The statutes, case law, and regulations governing medical malpractice law in Maine are highly technical. For instance, there are very strict and complicated filing deadlines that must be followed, or the injured
Read More