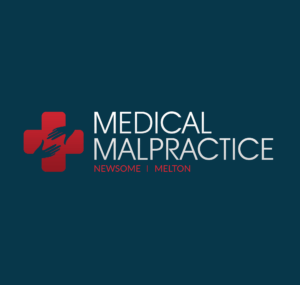 If you have had complications made worse by the negligence of a healthcare provider, you need the sound advice of a legal team willing to help explain thing to you clearly.
Qualified professionals. Experienced hands. All the best intentions. Then, boom — an injury explodes onto the scene. Medical professionals are trained and experienced in "making things better." Patients and their family members believe "things are going to be OK." But, plans can and do go astray.
Injuries can cause great damage and suffering. No matter what your background and life experiences, preventable injuries can barge-in and take over your life.
When medical disasters happen, the word "malpractice" comes into your mind. Where do I go? To whom do I turn? When the unexpected happens, here are some links to helpful information:
This link leads you to the latest news related to medical malpractice cases. Today, many medical malpractice events deal with opioids. Doctors prescribe this drug to their patients. Doctors are commonly aware of the dangers of this drug when they prescribe it. These are the most common symptoms of an opioid overdose according to the Centers for Disease Control and Prevention (CDC):
Slow, shallow breathing
Gurgling or choking sounds
Loss of consciousness or falling asleep
Constricted "pinpoint" pupils
Cold, pale, or bluish skin
Limp body
Opioid overdoses interrupt breathing and can quickly lead to death. More Americans than ever are taking opioids and suffering brain damage. Read more on the current epidemic of opioid use. Approximately 47,000 Americans died last year from opioid abuse.
If you think you or a family member was injured by a medical professional or facility, you probably have questions. This link takes you to frequently asked questions. Some of the inquiries address the following:
Do I have a case since I got worse because my doctor failed to refer me to a specialist?
Can I sue for future medical expenses?
Is an opioid overdose death due to medical malpractice?
How do you determine if someone has committed malpractice?
Who legally qualifies as a medical expert?
Reading through the sample questions that many other curious individuals asked can give you some things to think about. Answers to many of these questions are best discussed with your medical malpractice attorney.
A glossary of terms can be a big help to you. Lawyers and medical practitioners have their own vocabularies. Knowing something about common words doctors and lawyers use in medical malpractice issues helps prepare you for any medical malpractice suit. You and your family can use these legal definitions associated with the medical industry and medical malpractice to learn what you are dealing with when considering medical malpractice litigation.
When considering starting a medical malpractice suit, you may be interested in the statistics associated with medical malpractice cases. Negligent medical care is the sixth greatest killer in America and impacts thousands of patients each year. Statistics show that few individuals who are injured every file a medical malpractice case. Medical staff and facilities can be at fault for medical malpractice — not just the physicians. Find out more about numerical data by reviewing this link to medical malpractice statistics.
Knowing the exact cause of injury from the negligence of a doctor or healthcare provider is the damage a patient sustained. When medical professionals are responsible for injury to a patient, that patient can pursue a medical malpractice personal injury lawsuit. When the doctor or healthcare provider gave the patient care that is worse than you expect from any reasonable doctor or practitioner, the patient has the right to receive payment for the damages. Follow this link and become familiar with many descriptions of medical damages.
All states have their regulations and laws governing actions in a medical malpractice case. Become aware of many of the laws that help citizens protect themselves. At this link, you can read about many legal items that give rise to litigation. A few of the topics this information covers are the following: statute of limitations, medical malpractice arbitration, good samaritan laws, caps on medical malpractice awards
Look into these pages of information. Being informed about your rights and potential outcomes keeps you prepared and in-the-know. Build a support team around you and move forward with knowledge and determination.