If you lose a loved one or become more injured due to the negligence of a medical professional in New Mexico, you may need the assistance of an experienced medical malpractice attorney.
Filing a medical malpractice lawsuit in New Mexico can be a confusing and difficult process. New Mexico medical malpractice laws are complex, and there is often a predetermined bias in favor of the medical professional and against you as the injured party. All of this can make malpractice litigation seem like an uphill climb.
In addition, New Mexico medical malpractice lawsuits are subject to unique procedural conditions and deadlines that must be met. It is important that you hire a New Mexico medical malpractice lawyer with the knowledge and expertise to help you navigate this challenging terrain.
You and your lawyer will work together as a team to maximize your lawsuit's chances of success. Each of you will be responsible for different tasks in preparing your case.
Your Responsibilities
As soon as you become aware of potential medical malpractice against yourself or a loved one, there are a number of steps you can take to retain your rights and begin preparing your case.
Obtain your medical records directly from your medical provider, if possible.
Determine who is responsible for your injury. This may be your medical provider, the medical facility where you were treated, or the pharmacy where you filled your prescriptions.
Know the time limits and deadlines for filing a medical malpractice claim. These will vary depending on the circumstances. For example, although the typical statute of limitations is three years, if the responsible party is a government provider you are only given two years to file your claim.
Contact a qualified New Mexico medical malpractice attorney to review your case.
Do not delay, or you run the risk of having your case dismissed because of a missed deadline.
Your Attorney's Responsibilities
Once you contact and retain an attorney for your New Mexico medical malpractice claim, he or she will:
Review the medical records that you obtained from your healthcare provider
Request all medical records from your provider, including those you've already obtained
Help you determine who is responsible for your injuries
Double check all of the time limits and deadlines that pertain to your case and ensure that all required notices go out before the deadlines
Verify that the health care professional named in your lawsuit is a qualified healthcare provider. This means that they are covered by the protections of the New Mexico Medical Malpractice Act
Request a hearing in front of the medical review panel. This is a formality, but it is necessary if the professional is a qualified healthcare provider. The panel's decision is non-binding and almost never finds fault on the part of the healthcare provider
File and litigate your lawsuit with the courts
Important Medical Malpractice Elements to Prove
If the following medical malpractice criteria are established, and your injuries are serious, then your medical malpractice claim is likely valid.
Doctor-Patient Relationship
Establishing the doctor-patient relationship during your medical stay is the first requirement needed and perhaps the most obvious. Doctor-patient relationships are the core part of healthcare and practice of medicine. It simply means that your medical provider provided you with medical treatment.
Breach of Your Doctor's Standard of Care
Perhaps the most essential element that you must prove is negligence. It is often difficult to prove, but negligence means your doctor breached the standard of care in the field of medicine in which you were injured. A medical expert will be needed to determine whether or not your doctor acted as a competent and reasonable doctor would under the same circumstances.
The Opinion of a Medical Expert
Determining negligence almost always requires the opinion of a medical expert practicing in a relevant medical area. Your medical malpractice attorney will usually obtain the necessary opinions required where wrongful death or serious injuries have occurred, and negligence is the cause. This is usually done prior to moving forward with the medical malpractice lawsuit.
If the medical expert obtained by your attorney decides there was no medical negligence or the findings were inconclusive, your attorney may decide to end the pursuit of a medical malpractice claim. In rare cases involving death or serious injuries, he or she may seek a second opinion.
Causation
Once your medical expert has proven negligence, you must prove that negligence caused your injuries. This is called causation. If there are no injuries, there can be no claim no matter how incompetent your doctor may be.
Causation issues can be difficult to prove. For instance, some cases involve patients that had pre-existing conditions at the time the negligence occurred. If a patient who received negligent treatment had a heart condition and later died, it may be difficult to prove that the negligent treatment caused or hastened the patient's death and not the heart condition by itself.
A medical expert is valuable in this instance to prove it was the negligence and not the heart condition that caused the death. The medical expert might be able to prove additional damages including unnecessary pain and suffering.
File Your Medical Malpractice Claim Today
Due to New Mexico's unique requirements and various deadlines, you should not delay in contacting an experienced medical malpractice attorney. It will take time for an attorney and medical expert to evaluate your medical malpractice claims, so call today.
---
New Mexico - News Articles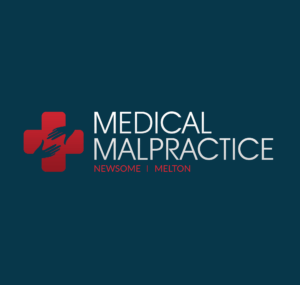 The Law of Medical Malpractice in New Mexico: A Survey of Basic Considerations
This article provides an overview of New Mexico medical malpractice law. Lawmakers in the Land of Enchantment have fashioned a distinctive medical malpractice system whose signature features include a state malpractice insurance fund, strict limits on monetary damages, and a mandate to obtain a medical review panel's opinion before filing suit. Because it is useful
Read More
New Mexico Jury Finds Albuquerque Hospital Negligent; Awards Family $7.75 Million
New Mexico Jury Finds Albuquerque Hospital Negligent; Awards Family $7.75 Million Michael Webb waited as long as he could. The pain in his knee was not going away. Finally, in December 2011 he decided to have surgery performed. After the procedure, complications forced Webb in to the intensive care unit (ICU) at the Presbyterian Hospital
Read More