If you believe you are the victim of medical malpractice, there are several steps you should take before you call a lawyer.
Before filing a lawsuit or claim, you must determine if a doctor, hospital, or other health care provider has committed medical malpractice. An attorney can help with this process.
To determine if malpractice occurred, your lawyer will need to prove the existence of four conditions:
The doctor or health care provider had a duty of care to the patient;
The provider breached this duty by failing to uphold the standard of care;
The provider's breach of duty resulted in injury to the patient; and
The patient's injury caused physical, emotional, or financial damages.
If you feel you might have been a victim of medical malpractice and you suffered damages as a result, the legal team at Newsome | Melton can review your case. Our attorneys focus on medical malpractice law and can advise you on your options. We offer free consultations and case reviews, and we work on a no-win, no-fee basis. That means you do not pay us for our time, but for results only.
To schedule a free consultation, call our office today at 1-855-MED-ASKS.
What Are the Components of a Successful Medical Malpractice Case?
A successful medical malpractice case must meet four conditions.
The Doctor or Provider Had a Duty of Care.
Generally, a doctor-patient relationship establishes the duty of care. If the doctor or provider agreed to perform medical services for you, a doctor-patient relationship exists, and so does a duty of care. We can show evidence of this relationship in several ways, including bills for services and paperwork filed with the insurance company.
The Provider Breached Their Duty of Care.
Your case likely hinges on this condition. A doctor might have failed to diagnose you, diagnosed you with the wrong thing, or you might have gotten sick or injured following a surgery or medical procedure. However, none of these situations automatically mean the doctor breached their duty of care.
Some medical conditions, for instance, do not lend themselves to easy diagnosis, even by a highly skilled and diligent doctor. Surgeries and medical procedures carry inherent risks, and things sometimes go wrong despite flawless care from the physician.
To show a breach of duty, we have to demonstrate that a competent medical provider presented with a similar situation would have acted differently and provided a higher level of care.
You Suffered Injuries Due to a Breach of Care.
If we can show the doctor or provider breached their duty, our next step is to establish a causal link from the breach to your injuries.
For example, suppose your doctor failed to diagnose a medical condition. By the time a second doctor finally detected it, the condition had significantly worsened. If the evidence and expert witness testimony indicate that a competent and diligent doctor would have diagnosed your condition in the first place, this could point to a breach of care.
Now the question becomes whether you suffered an injury from the delayed diagnosis. If the delay in diagnosis clearly caused you injury, the doctor bears responsibility.
Your Injury Resulted in Damages.
The last step involves showing that your injuries resulted in damages. These damages do not necessarily have to be economic or quantifiable, such as medical bills or lost wages from work. We can also win compensation by proving you suffered non-economic damages, such as pain and suffering or emotional anguish.
What Are Some Common Examples of Medical Malpractice?
Examples of cases that often qualify as medical malpractice include:
Failure to diagnose ;
Misdiagnosis or delayed diagnosis;
Lack of adequate follow-up care;
Failure to review patient history;
Prescribing the wrong medication, the wrong dosage, or making another medication error;
Preventable surgical errors;
Misinterpreting lab results; and
Failure to obtain informed consent before surgery or a medical procedure.
---
Legal Information - News Articles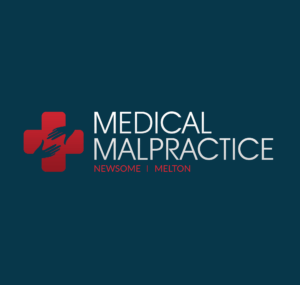 The Law of Medical Malpractice in Utah: A Survey of Basic Considerations
The Law of Medical Malpractice in Utah: A Survey of Basic Considerations Utah medical malpractice law is among the most complex legal practice areas. The statutes, case law, and regulations governing medical malpractice law in Utah are highly technical. For instance, there are very strict and complicated filing deadlines that must be followed, or the injured
Read More
South Florida Jury Finds Doctor Negligent in 2011 Medical Malpractice Lawsuit; Awards Plaintiff $16,922,000
South Florida Jury Finds Doctor Negligent in 2011 Medical Malpractice Lawsuit; Awards Plaintiff $16,922,000 On November 21, 2008, the pain in Stephanie Hollingsworth's feet and hands became so acute that she went to the emergency room at Holy Cross Hospital, located in Fort Lauderdale, FL. Hollingsworth, then 26, believed that the pain was from an
Read More