Understand what pain and suffering damages are in the context of medical malpractice law.
In the context of medical malpractice law, the definition of pain and suffering is a type of damage awarded to plaintiffs to compensate them for the physical and emotional stress caused by their injury. It is known as a non-economic damage because it cannot be quantified in dollar terms (as opposed to economic damages, such as medical bills and lost wages, which have absolute dollar values).
If you suffered an injury because a doctor or healthcare provider was negligent, you may have grounds for a medical malpractice claim. If your claim is successful, you could be eligible to recover pain and suffering damages, along with compensation for a number of other expenses. A medical malpractice lawyer can help you build your case. Call the team at Medical Malpractice Law for a free consultation at 888-526-8947.
How Much Can You Receive for Pain and Suffering?
Because pain and suffering are subjective damages that do not lend themselves to exact dollar figures, it can be difficult to determine what you are eligible to receive. To complicate the issue, different states have vastly different laws governing pain and suffering and other non-economic damages in medical malpractice lawsuits.
Some states place firm caps on how much compensation you can receive for pain and suffering. Other states have no limits. Then there is the matter of trying to assign a dollar figure to something that is not easily quantifiable. Your lawyer has several ways to value your pain and suffering damages. Two of the most common are the multiplier method and the per diem method.
The Multiplier Method
With the multiplier method, your lawyer takes your total economic damages and multiplies them by a certain factor, such as three. Typically, the more severe your injury, the higher the factor your attorney is justified in using.
Suppose your lawyer uses a factor of three, and your economic damages total $200,000. In this example, your lawyer would argue for pain and suffering damages totaling $600,000.
The Per Diem Method
With the per diem method, your lawyer assigns a specific dollar value for each day you have experienced physical or mental pain because of your medical malpractice injury. Then, he or she multiplies this amount by the total number of days you have been in pain, and the result is the value of your pain and suffering damages.
Your lawyer can discuss the valuation method he or she prefers when reviewing your medical malpractice claim.
For a Free Medical Malpractice Case Evaluation, Call Newsome | Melton at 888-526-8947 Today
The medical malpractice legal team at Newsome | Melton can help you pursue a lawsuit against your doctor or healthcare provider. We want to help you recover damages for pain and suffering and for other losses you have incurred because of your injury. We offer a free consultation and case evaluation. To speak with a member of our staff today, call us at 888-526-8947.
---
Pain - Frequently Asked Questions
What Is The Average Medical Malpractice Settlement?
It is impossible to determine the value of the average medical malpractice settlement before investigating the case, as a whole host of factors influences claim value. However, the damages you can recover in a medical malpractice case often exceed the compensation available in other kinds of lawsuits. If you think you have been a victim
Read More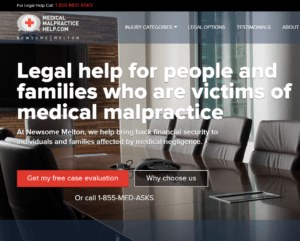 Can You Sue For A Mononucleosis Misdiagnosis?
Mononucleosis is colloquially known as mono. This viral infection can cause symptoms throughout the body including drowsiness, aching muscles, an irritated throat and overall feelings of fatigue. Other clinical findings have included skin rash, diminished appetite, and fever. Most mononucleosis cases usually resolve within a few weeks of diagnosis. However, this illness can sometimes lead
Read More
---
Pain - News Articles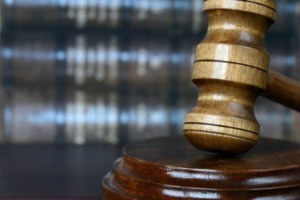 Paralyzed Woman Awarded Second Largest Medical Malpractice Judgement in Colorado's History
In September 2013, Robbin Smith was preparing to travel to what was supposed to be one of the happiest days of her life. It was her son's wedding that fall. As a chronic pain sufferer, Smith visited the Surgery Center at Lone Tree LLC in Colorado for a consultation, seeking relief. The attending physician recommended
Read More
Pennsylvania Judge Approves $4.5 Million Geisinger Settlement
On February 29, 2016, Andrew J. Martin, then 70 years old, was brought into the Geisinger Wyoming Valley Medical Center, located in Wilkes-Barre, Pennsylvania. Margaret Martin, his wife, and their three children, were under the impression that he would be quickly returning from the hospital in good health. But after spending 77 days at the
Read More