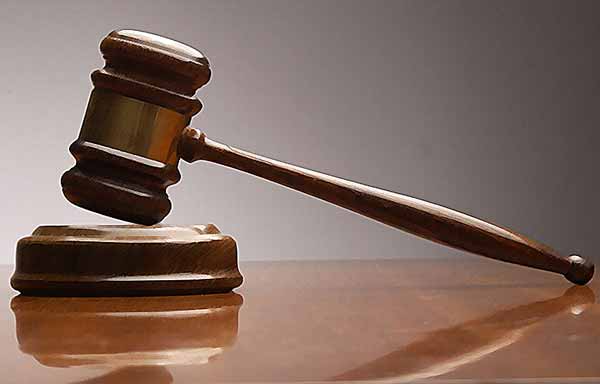 This week, the Georgia Supreme Court heard a medical malpractice case involving the death of 15-year-old Shaquille Johnson. Shaquille Johnson's death was caused by blood clots in his lungs, which his attorneys argue were missed due to improper testing.
The Albany Herald reports that Thelma and Sheldon Johnson sued the attending emergency room physician, Dr. Price Paul Ormondi, and Southwest Emergency Physicians P.C. for medical malpractice. Their case failed in a lower court and the Georgia Court of Appeals. The suit was decided in favor of Ormondi as a summary judgment without the benefit of a jury trial. The Georgia Supreme Court heard arguments this week as to whether the Johnsons are entitled to a jury trial.
The Johnsons' son had undergone arthroscopic knee surgery in December 2007 to repair a football injury. He complained of chest pain on the left side of his chest eight days later and returned to the ER. Court records show that Ormondi attended to him and that Ormondi had ordered a chest x-ray and an EKG. Ormondi determined that Johnson had pleurisy, which is an inflammation of the lining surrounding the lungs, and prescribed him Naprosyn for pain and discharged him from the ER.
Two weeks later, Johnson experienced more chest pain and had trouble breathing. He was transported to Phoebe Putney Memorial Hospital, where he later died from a bilateral pulmonary embolism, which means he had blood clots in both lungs.
The intermediate appellate court held that under Georgia's emergency medical care statute 51-1-29.5, physicians acting in an emergency care situation need only provide "slight" care in order to avoid a judgment of "gross negligence." The Johnsons contend that the intermediate appellate court misapplied the law and that they presented sufficient evidence that the care rendered to their son constituted gross negligence. In support of their arguments, the Johnsons point to, among other things, expert opinions stating that Johnson's medical symptoms were characteristic of a traditional pulmonary embolism case that could have been revealed if Ormondi had ordered a chest CT scan and an ultrasound of the leg injury.
---
Frequently Asked Questions
Can You File A Malpractice Lawsuit For Celebral Palsy?
Cerebral palsy is not a single disorder but rather an umbrella term used to describe a broad range of neurological abnormalities, affecting movement and posture that first occur in the fetal or infant brain. Importantly, these movement disorders may be accompanied by disturbances in sensation, cognition, communication and behavior. While the phrase "cerebral palsy" is
Read More
What Is Minimally Conscious State?
The Mayo Clinic defines a minimally conscious state as "a condition of severely altered consciousness but with some signs of self-awareness or awareness of one's environment." A minimally conscious state can be a transition state from a coma or a vegetative state. It is often a complication from trauma or injury to the brain, spinal
Read More