House of Representatives Votes to Drastically Limit Medical Malpractice Cases
House of Representatives Votes to Drastically Limit Medical Malpractice Cases
At the end of June, the House of Representatives passed a bill to limit the amount of non-economic damages that can be paid out in medical malpractice cases to just $250,000.  Non-economic damages compensate for the human aspects of an injury or death—including the loss of relationship with a loved one, the physical and emotional suffering associated with losing a limb, and other types of losses that don't come with a hard price tag.  These types of damages are often the primary or sole source of recovery for the victims of medical malpractice and their families.
The House voted in favor of the legislation by eight votes, 218-210. All Democrats and 19 Republicans voted against the bill, H.R. 1215. The bill also created a three-year statute of limitations after an injury has taken place. The same bill also stipulates that a plaintiff only has one year to file a medical malpractice lawsuit after discovering that they have been injured. The contentious bill applies to all cases that occurred in a federal facility or if the plaintiff's health coverage was subsidized by the federal government.
In addition to Democratic opposition to the bill, many conservatives also oppose the bill because it would constitute a major federal encroachment into state law.  One of the 19 GOP members to vote against the bill was Rep. Martha McSally from Arizona, who explained: "No one wins when bad actors are protected from the full consequences of their negligence and victims are not fairly compensated for their losses. We must ensure doctors are held to national standards of care."
She then asked: "Do we really think the federal government can set a value of their quality of life at $250,000?"
---
Frequently Asked Questions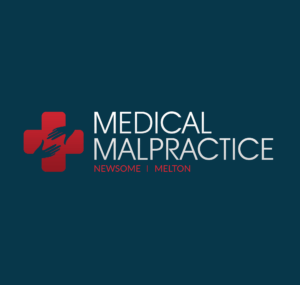 Can Patients Sue For A Hospital Acquired Infection?
Whenever one visits a medical clinic, hospital, or other related facility, they run the risk of acquiring a hospital acquired infection, which is another term for an infection that one picked up or developed within a medical unit such as a hospital. Studies have shown that up to five percent of patients who enter a
Read More
What Damages Can I Recover in a Medical Malpractice Case?
In a medical malpractice case, the compensation you might qualify for is similar to the possible settlements in other personal injury cases. The damages you can recover in a medical malpractice case will depend on the losses you suffered. For help identifying your damages, contact the attorneys at Newsome | Melton at 1-855-MED-ASKS today. We offer free
Read More