Patients injured by medical malpractice could qualify for damages.
A patient can recover damages in a medical malpractice lawsuit, including medical expenses, lost earnings, anticipated future expenses from the injury, and compensation for their pain and suffering. If the patient died from medical malpractice, the patient's loved ones could recover wrongful death damages.
If you suffered injuries in a medical malpractice incident, you could be eligible for economic, non-economic, punitive, and wrongful death damages.
For more information about damages and medical malpractice law, call Medical Malpractice Help at 888-261-5614 today.
Economic Damages
Economic damages refer to losses that have a dollar value. These are actual, tangible financial damages, including:
Medical bills.
Lost wages from work.
Anticipated future costs, such as future medical bills and reduced earning capacity.
We can use your bills and receipts to assign an accurate dollar value to the economic losses you have already incurred. However, coming up with an exact value for future costs involves a degree of projection and forecasting. For this reason, it is important for victims to work with a medical malpractice lawyer who works to get all possible damages onto the table and can anticipate every expense you might incur going forward.
Non-Economic Damages
Non-economic damages include all those that do not have definitive dollar values, like:
Pain and suffering.
Emotional anguish.
Loss of enjoyment of life.
These are "losses" that medical malpractice patients frequently suffer, but do not carry exact prices. A person does not receive a bill for their serious abdominal pain or PTSD from a botched surgery, but such suffering unquestionably "costs" something for the patient.
State Laws Impact Non-Economic Damages
It is up to the patient's attorney to understand the state laws governing non-economic damages in medical malpractice cases. Some states, for instance, allow attorneys to use the multiplier method to calculate non-economic losses. This method takes the patient's total economic damages and multiplies it by a specific factor. Other states assign per diem amounts to pain and suffering, such as $50 for each day the patient had to live with their injuries.
Some states place damage caps on the non-economic damages recoverable in medical malpractice lawsuits. California, for instance, caps non-economic damages at $250,000.
Punitive Damages
Patients can receive additional punitive damages on top of their economic and non-economic damages when a doctor or healthcare provider commits malpractice and:
Acts recklessly or maliciously.
Attempts to conceal their actions from the patient after the fact.
Different states have different rules regarding these damages, as well as limits on how much the patient may collect.
Wrongful Death Damages
Wrongful death damages are awarded to the heirs of a person who dies as a result of medical malpractice. Depending on the state, a deceased patient's loved ones can collect compensation to cover medical bills incurred up to the time of death, funeral and burial costs, and the deceased's lost future earnings.
Call Medical Malpractice Help at 888-261-5614 for a Free Case Evaluation.
The legal team at Medical Malpractice Help focuses on medical malpractice law. We can help you build a strong case against the provider who injured you or your loved one with their negligent actions. To schedule a free case evaluation, call us at 888-261-5614 today.
---
Damages - Frequently Asked Questions
How Do You Determine If Someone Is the Victim of Medical Negligence?
There are typically four elements to determine if someone is the victim of medical negligence. You must prove all four to win a medical malpractice case. If you experience a bad outcome from a medical procedure or a health care provider makes a mistake, it is not automatically medical negligence. What Are the Four Elements of
Read More
What's the Difference Between a Minor Medical Error & Medical Malpractice?
Minor medical errors are mistakes healthcare providers make that do not result in significant harm to their patients or anyone else. When a healthcare provider commits an act of clear negligence that causes harm, however, they may be liable for medical malpractice. If you suffered harm because of an error made by a doctor or
Read More
---
Damages - News Articles
Oregon Family Files a Medical Malpractice Lawsuit Against the St. Charles Health System
After nine months of waiting, Angela Marchant went into labor on July 22, 2016. She was rushed into the St. Charles Family Birthing Center, located in Bend, Oregon. The center is operated by the St. Charles Health System, which is one of the largest providers of medical care in the state of Oregon. According to
Read More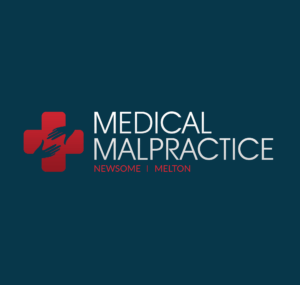 New York State Settles Medical Malpractice Lawsuit; Agrees to Pay Abdusalamov Family $22 Million
New York State Settles Medical Malpractice Lawsuit; Agrees to Pay Abdusalamov Family $22 Million Magomed Abdusalamov, formerly a professional boxer from the Republic of Dagestan, was undefeated entering his last fight on November 2, 2013. The match was held in the Theater at Madison Square Garden, located in midtown Manhattan, before thousands of spectators. The
Read More