All doctors have a duty of care to uphold certain standards when treating patients.
In a medical setting, the duty of care refers to a doctor's responsibility to their patients. Any actions that do not uphold this duty of care are generally considered negligent. When negligence leads to adverse outcomes for a patient, the doctor can be liable for any damages that result.
A doctor's failure to uphold the duty of care can give rise to a medical malpractice claim, especially if the patient can prove that the doctor's failure led to injury or other economic or non-economic harm. For help understanding duty of care and medical malpractice law, contact Medical Malpractice Help today. Our attorneys offer free case evaluations to victims of medical negligence across the U.S. Call 888-261-5614 today.
How to Establish a Duty of Care
A doctor owes a duty of care to a patient when a doctor-patient relationship exists between them. If a person asks for and receives advice about an ankle sprain from a random doctor in an elevator, no duty of care governs that exchange, as the advice was not given within the context of a doctor-patient relationship.
A doctor-patient relationship is established when a patient voluntarily seeks treatment from a particular doctor and enters into an agreement to receive care from that physician. If any of the following facts are true, there was likely a doctor-patient relationship—and thus a duty of care—in the case:
The patient voluntary selected the doctor for treatment.
The patient submitted to treatment, care, or examinations by the doctor to address an ailment or medical condition.
The patient's treatment by the doctor was ongoing.
A doctor's duty of care to a patient covers the time during which the relationship existed. If either party terminates the relationship at any point, the doctor does not have a duty of care toward the patient any longer. This is why it is critical for patients to retain all records from their various doctors in case they ever need to prove that a doctor-patient relationship existed.
How to Determine If a Doctor Violated the Duty of Care
To qualify as medical malpractice, the plaintiff must show the doctor breached their duty and violated the standard of care. Proving a violation requires showing that the doctor's actions—or lack of action—failed to uphold the "reasonable person" standard.
The Reasonable Person Standard
The reasonable person standard compares the doctor's behavior to what we would expect from another doctor faced with the same situation.
For example, imagine a patient goes to the doctor for persistent abdominal pain. The patient's condition turns out to be appendix cancer. However, the patient does not discover this until months later, as the initial doctor misdiagnosed the appendix cancer. If another doctor would have correctly diagnosed the cancer and started treatment, the defendant likely violated their duty of care.
Call 888-261-5614 to Schedule a Free Case Evaluation With a Medical Malpractice Lawyer
If you believe your doctor breached their duty of care to you, the legal team at Medical Malpractice Help wants to help you pursue the compensation you deserve for your damages. Our medical malpractice lawyers offer free initial consultations and case evaluations. To schedule an appointment, call our office at 888-261-5614.
---
Duty Of Care - Frequently Asked Questions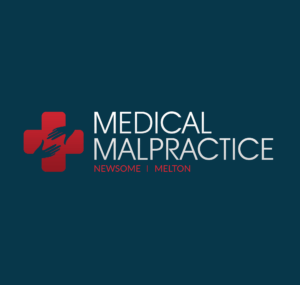 Can Patients Sue For A Hospital Acquired Infection?
Whenever one visits a medical clinic, hospital, or other related facility, they run the risk of acquiring a hospital acquired infection, which is another term for an infection that one picked up or developed within a medical unit such as a hospital. Studies have shown that up to five percent of patients who enter a
Read More
Is It Medical Malpractice In A Failure To Diagnose Leukemia?
Leukemia is a disease that affects a person's bone marrow. The bone marrow of a patient with leukemia produces an abnormally large amount of leukocytes or white blood cells. White bloods cells are a body's defense against disease and infection. Patients who suffer from leukemia have a difficult time fighting off diseases and infection. This
Read More
---
Duty Of Care - News Articles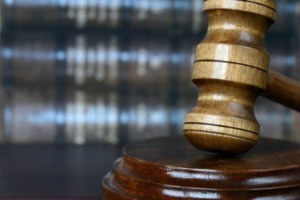 Mob Attacks Hospital in India After Alleged Malpractice Claims Infant's Life
Last week around 30 outraged Kolkata citizens violently attacked a hospital in India after the death of Kuheli Chakraborty, a four-month-old infant. The enraged mob reportedly cracked the glass doors at the entrance of the facility prompting police intervention to break up the protesters. Kuheli's parents allege that if not for the negligence of doctors
Read More
Veteran Settles Malpractice Lawsuit Against VA for $750,000
Two years ago, Michael Holmes was told by his doctors at the Hunter Holmes McGuire VA Medical Center in Richmond Virginia that his left carotid artery was blocked and needed to be cleared out. A few months later he underwent the routine vascular surgery, which typically takes around one-hour to complete. But something went terribly
Read More