If someone you love dies as a result of medical malpractice, you can seek compensation for your financial losses.
Medical errors are a leading cause of death in the United States. Although some errors are unavoidable, a large number are preventable, meaning many patients lose their lives each year due to medical malpractice. If someone dies from medical malpractice, their family members can recover damages to pay for their losses.
If your loved one died as a result of a doctor or healthcare provider's negligence, a medical malpractice lawyer can help you pursue compensation. Contact an attorney from Medical Malpractice Help at 888-261-5614 for a free consultation.
Am I Eligible to File a Lawsuit for My Loved One's Medical Malpractice Death?
Different states have different laws that govern who is eligible to bring a wrongful death action on behalf of a loved one who died from a medical error or a doctor's negligence.
Florida, for instance, allows only those qualified as "survivors" to seek damages. Under the Florida Wrongful Death Act, claims are limited to a surviving spouse or minor child (under the age of 25). Other states give more latitude to family members and loved ones other than spouses and children. Our medical malpractice attorneys can familiarize you with the laws in your state and let you know what your options are.
What Damages Am I Eligible to Recover if My Loved One Died Due to Medical Malpractice?
Every state is different, but generally, there are two types of lawsuits you may file on behalf of a loved one who died due to medical malpractice: a wrongful death action and a survivor action. Since each type of lawsuit entitles you to a different set of damages, many plaintiffs file both.
Wrongful Death Lawsuits
In a wrongful death lawsuit, you are not suing for the injuries your loved one experienced. You are suing for your own losses, specifically the damages you suffered and will continue to suffer as a result of no longer having your loved one around.
The laws of your state—or the state where the alleged malpractice occurred—will determine the specific damages you can seek in a wrongful death lawsuit based on medical malpractice. These damages might include some or all of the following:
Loss of the deceased's future income and financial support;
Loss of emotional support from the deceased;
Loss of companionship;
The cost of medical care to treat the deceased's malpractice-related injuries prior to death; and
Funeral costs.
Our attorneys help malpractice victims across the United States. We can let you know, based on state laws:
If you qualify to file a wrongful death lawsuit; and
The damages you can pursue in court.
Survivor Lawsuits
A survivor lawsuit is filed under the premise that if the survivor had lived, they would have been eligible to file a claim for damages against the negligent doctor or healthcare provider. Despite its name, a survivor lawsuit—unlike a wrongful death claim—is not filed on behalf of the survivors. Rather, it refers to the principle that the deceased's right to sue survives their death.
Thee damages recoverable in a survivor lawsuit might include:
Emotional anguish;
Fear, anxiety, and humiliation;
Grief; and
Loss of enjoyment of life.
Can I File a Wrongful Death or Survivor Lawsuit If My Loved One Was Suffering From a Terminal Illness or Injury?
It is possible for a patient to die because of medical malpractice, even if they were suffering from a condition with a low chance of survival. Depending on your state, you could still be able to hold your loved one's doctor liable for damages, even if your family member had a terminal illness.
The Loss of Chance Doctrine
For example, consider a patient diagnosed with a cancerous tumor on a vital organ. Based on the type of cancer and the stage of the tumor, the patient's chance of survival is less than 10 percent—but greater than 0 percent.
During a procedure to attempt to remove the tumor, the doctor behaves negligently, and the patient does not survive the ordeal. The doctor rejects their liability for the patient's death, pointing out that the patient almost certainly would have died even if the surgery had been successful.
Depending on the state where it happened, the patient's loved ones stand a strong chance of recovering damages from the doctor in this scenario. Based on the "loss of chance" doctrine, loved ones in many states can sue if a doctor's actions took away a legitimate chance of survival, even if it was small.
How Can I Set up a Free Medical Malpractice Claim Evaluation?
The lawyers at Medical Malpractice Help want to help you with your malpractice case. The initial case evaluation is free, with no risk or obligation.
---
Legal Information - News Articles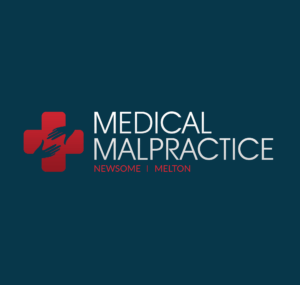 The Law of Medical Malpractice in New Mexico: A Survey of Basic Considerations
This article provides an overview of New Mexico medical malpractice law. Lawmakers in the Land of Enchantment have fashioned a distinctive medical malpractice system whose signature features include a state malpractice insurance fund, strict limits on monetary damages, and a mandate to obtain a medical review panel's opinion before filing suit. Because it is useful
Read More
The Law of Medical Malpractice in Montana: A Survey of Basic Considerations
The Law of Medical Malpractice in Montana: A Survey of Basic Considerations Montana medical malpractice law is among the most complex legal practice areas. The statutes, case law, and regulations governing medical malpractice law in Montana are highly technical. For instance, there are very strict and complicated filing deadlines that must be followed, or the injured
Read More