Survivor actions and medical malpractice claims are not the same things.
A survivor action is a lawsuit filed by the estate of a deceased individual for damages suffered by the patient before their death. The plaintiff in a survivor action could qualify for compensation for their loved one's medical costs, emergency care, pain and suffering, and emotional anguish.
At Medical Malpractice Help, we can help you understand how to file a survivor action and medical malpractice law. Our medical malpractice lawyers will go over the details of your case to help you choose the best option. Call us today at 888-526-8947 for a free case consultation.
What Is the Difference Between a Survivor Action and a Wrongful Death Claim?
A survivor action differs from a wrongful death action because it seeks compensation only for the losses incurred while the deceased was still alive. A wrongful death claim often includes compensation for:
Funeral costs.
Loss of future income.
Loss of companionship.
If your loved one suffered serious injuries after a surgical mistake, for example, a survivor action could help you recover compensation for any expenses and suffering they experienced between the time of the error and their death.
When Is a Survivor Action Appropriate in Medical Malpractice Law?
A survivor action may be appropriate in any situation where the victim's injuries are not immediately fatal. The more time that elapses between the initial injury and death, the more likely it is that the deceased's loved ones have cause for a survivor action.
Damage Awards in a Survivor Action
Depending on the state, survivor action awards can be substantial, and they can include both economic and non-economic damages. Economic damages are ones involving actual financial losses, like medical costs and lost wages. Non-economic damages refer to losses that cannot be quantified.
In some states, there is no limit on the damage awards in a survivor action. Other states cap only non-economic damages.
When Is a Wrongful Death Lawsuit Appropriate?
Wrongful death applies to any medical malpractice case where a patient dies as the result of a healthcare provider's breach of the standard of care.
As opposed to survivor action claims, wrongful death claims seek compensation for the family's losses suffered after the victim's death. These losses include:
Loss of future income.
Loss of companionship.
Loss of parental guidance.
Survivors' mental anguish.
Funeral costs.
Any cost that a plaintiff can reasonably argue they incurred as a direct result of their loved one's death might be recoverable in a wrongful death claim.
We can evaluate your situation and determine if you should pursue a survivor action claim, a wrongful death claim, or both.
How Can I Discuss My Legal Options With a Malpractice Attorney?
At Medical Malpractice Help, we want to help you pursue compensation for the losses you and your loved one suffered due to a doctor's negligence. We offer free consultations and are happy to answer all your questions and provide guidance. To schedule an appointment, call 888-526-8947 today.
---
Survivor Action - Frequently Asked Questions
Do I Have a Case Because My Condition Got Worse Due My Doctor Failing to Refer Me to a Specialist?
You may have a case if your condition got worse due to your doctor failing to refer you to a specialist. All doctors, health care providers, and medical facilities have a duty of care to act in their patient's best interest. Often, it is in a patient's best interest to receive treatment from someone who
Read More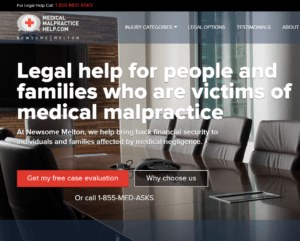 Can You File A Malpractice Lawsuit For Cephalohematoma?
What is a Cephalohematoma? A cephalohematoma is a common birth injury associated with labor in which forceps or vacuum extraction is necessary. This condition can also occur if the baby's head happens to bang against the mother's pelvic bone during labor. A cephalohematoma is a lesion on the newborn's scalp due to an accumulation of
Read More
---
Survivor Action - News Articles
New York Woman Files Medical Malpractice Lawsuit Over Alleged Cancer Misdiagnosis and Unnecessary Breast Removal
New York Woman Files Medical Malpractice Lawsuit Over Alleged Cancer Misdiagnosis and Unnecessary Breast Removal More than 200,000 women were diagnosed with breast cancer in 2015, including Eduvigis Rodriguez. She was 49 years-old when she noticed a lump in her left breast. Based on a biopsy performed at Mount Sinai Beth Israel Hospital in New
Read More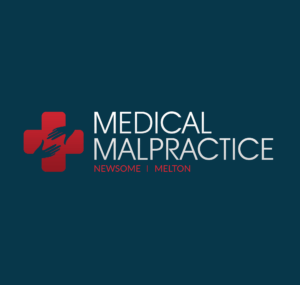 Pennsylvania Jury Finds Mercy Fitzgerald Hospital Negligent for Wrongful Death; Family Awarded $3 Million
James DeGeorge woke up on a cold December morning in 2014 with severe pain coming from his chest. DeGeorge was rushed into the Mercy Fitzgerald Hospital located in Darby, Pennsylvanian, which is about seven miles west of Philadelphia. He was 84 at the time and his doctors decided that a pacemaker would help regulate his
Read More