Find out the legal definition of negligence as it relates to the medical profession and medical malpractice law.
In the medical field, the term "negligence" is often used interchangeably with the term "malpractice." While the two terms describe similar wrongdoings, there are important differences between them. Most notably, negligence is one of several components of medical malpractice and on its own does not always imply liability for damages.
Negligence is an action by a medical professional that breaches the standard of care. This could be an error, an omission, or a failure to act. The reasonable person standard can help determine if an action fails to meet the standard of care. In other words, would another professional in the same situation with the same level of knowledge and training have acted differently? If so, negligence likely occurred.
For help understanding negligence and medical malpractice law, contact Medical Malpractice Help at 1-855-MED-ASKS.
How Does Negligence Occur?
A doctor can act negligently at any point when treating a patient. However, only acts of negligence that result in an injury to the patient are grounds for a medical malpractice claim. Here are a few common situations in which negligence can result in medical malpractice.
A Doctor Fails to Diagnose a Condition.
This is a situation that we encounter over and over again. A patient goes to the doctor complaining of specific symptoms. The doctor examines the patient. The doctor fails to diagnose the correct condition, which goes untreated as a result. The patient's condition worsens due to lack of treatment and becomes more difficult to cure. The patient suffers injury and damages as a result. If another physician in a similar situation could have made the correct diagnosis, the doctor who failed to do so was negligent.
A Doctor Ignores a Patient's Allergies.
Before operating on a patient or prescribing any medication of any kind, a doctor must ask about allergies. Many patients have life-threatening allergies to certain substances or materials. A doctor not checking a patient's allergies or ignoring ones of which the patient has informed them is a severe type of negligence.
A Doctor Fails to Give Proper Tests.
Even if a doctor correctly diagnoses a condition, administering the right treatment often requires the doctor to run tests to obtain more information. If a doctor fails to do this, it can be a form of negligence. Similarly, if a doctor orders tests but fails to interpret the lab reports correctly, it can also constitute negligence.
What Is the Difference Between Negligence and Malpractice?
Simply put, negligence is one of several components of medical malpractice. Four conditions must usually be met for a healthcare provider's actions to constitute malpractice. Committing an act of negligence is one of those four conditions.
The other three common criteria include:
A Duty of Care
In addition to being negligent, the provider must have an established duty of care to the patient through a doctor-patient relationship. If a doctor is treating a patient for any reason, this relationship almost always exists. The duty of care provision is usually the easiest component to prove in a malpractice case.
Injury to the Patient
Not all cases of negligence result in injuries to the patient. In order for a valid medical malpractice case to exist, the patient must have suffered injuries. Otherwise, the patient cannot request compensation for damages. For a malpractice case to be successful, the patient must have suffered injuries and must be able to draw a causal link to those injuries from the doctor's negligence.
Economic or Non-Economic Damages
The injuries suffered by the patient resulted in compensatory damages, which can be economic or non-economic. Patients must provide proof of their damages as part of their malpractice claim.
If all four conditions are met, the patient likely has a valid medical malpractice claim that could enable them to recover a variety of damages.
How Can I Schedule a Free Case Evaluation With a Medical Malpractice Attorney?
At Medical Malpractice Help, our medical malpractice lawyers want to answer your questions and help you determine if you have a malpractice case. We focus on medical malpractice law and have helped many patients win substantial settlements for injuries that occurred due to a doctor's substandard or inadequate care. We want to put our resources to work for you. For a free case evaluation, call us today at 1-855-MED-ASKS.
---
Medical Negligence - Frequently Asked Questions
How Do I Know If I'm Within the Statute of Limitations for Medical Malpractice?
The statute of limitations for medical malpractice claims varies by state. Some states also have discovery rules that extend the statute of limitations, while others do not. Because the rules can be complex, you should speak with a medical malpractice attorney to know if you are within the statute of limitations for medical malpractice in your state.
Read More
Do You Have to Prove a Doctor-Patient Relationship if You Sue?
In most jurisdictions, you will have to prove a doctor-patient relationship if you sue for medical malpractice.  If this relationship existed, then the physician will have owed you a certain standard of care. To win a medical malpractice case, you will typically need to prove: You had a doctor-patient relationship with the provider in question;
Read More
---
Medical Negligence - News Articles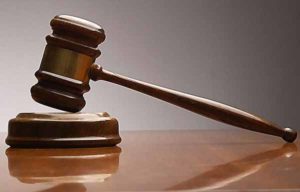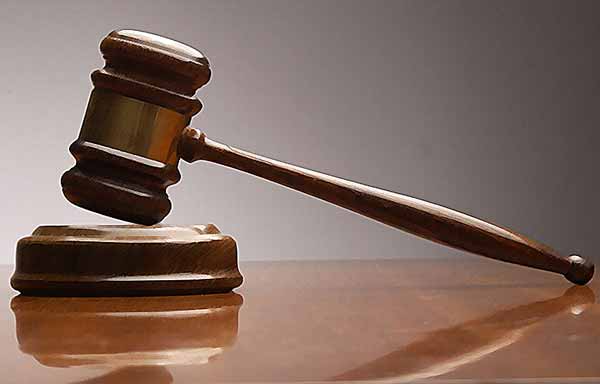 West Virginia Family Awarded $90.5 Million In Medical Malpractice Lawsuit
In 2010, Tom Douglas filed a medical malpractice lawsuit against Manor Care Inc., HCR Manor Care Services Inc., Healthcare and Retirement Corp. of America LLC, and Heartland Employment Services LLC as he blamed his mother's death on the negligence of her nursing home.  Dorothy Douglas was reported to have died from dementia within the weeks
Read More
Two PA Doctors and Medical Center Settle Malpractice Lawsuit for $3.5 Million
On February 6, 2012, Kristine Coleman felt a sharp pain shoot down her left arm. The sensation lingered and Coleman, then 41, was rushed to the Geisinger Community Medical Center. Coleman told the attending physicians that she was experiencing pain from her left shoulder all the way to her left hand. The medical center staff
Read More