Failure to diagnose, delayed diagnosis, and misdiagnosis are all forms of medical malpractice that can cause serious injury, illness, or even death.
In many cases, failure to diagnose is a form of medical malpractice. Malpractice cases often hinge on the standard of care other doctors with similar backgrounds would provide in the same situation. If a doctor missed signs and symptoms other professionals would have identified, you may have a case for medical malpractice.
Doctors have a responsibility to provide the proper standard of care and to follow all accepted protocols and procedures throughout your triage, examination, and treatment. This includes identifying any current conditions as well as emergent medical problems. While some conditions are much more difficult to diagnose than others, it is important doctors do everything they can to get to the bottom of each patient's symptoms.
Do I Have a Valid Medical Malpractice Claim Based on Failure to Diagnose?
If another doctor would have likely discovered your condition, you may have a claim against your physician. Certain symptoms warrant running tests to identify the problem or rule out more serious issues. If your doctor failed to run these tests or failed to understand the importance of the results, a missed diagnosis or incorrect diagnosis might result.
Medical malpractice cases frequently hinge on the testimony of an expert medical witness. This expert is often, though not always, a doctor with the same type of training who practices under the same specialty as the physician accused of medical negligence. This expert will testify about the standard of care expected when they encounter a patient presenting the same symptoms you have. They can explain the accepted protocols, the tests they run, and how they identify the cause of the symptoms. They may also discuss complications that can make this diagnosis difficult or other factors that may play a role in missing a diagnosis.
For example, imagine you went to the doctor with chest pain and a burning sensation. The doctor did not monitor your heart or run any tests. They diagnosed you with heartburn, recommended antacids, and sent you home. A few hours later, you experienced a massive heart attack and suffered a hypoxic brain injury. You now have severe impairments that make it impossible for you to return to work or care for your family. This situation might support a successful medical malpractice suit. If someone comes in complaining of chest pain, most doctors will rule out a heart-related issue before sending them home.
What Do I Have to Prove to Win a Medical Malpractice Case?
A successful medical malpractice claim requires you to prove four things:
You had a doctor-patient relationship with the physician in question;
They had an obligation to give you appropriate medical care;
The doctor did not offer the same standard of care a reasonable doctor would have, including not diagnosing you accurately; and
You suffered an advancing illness or further injury because of the doctor's negligence.
If these details were true in your case, you might have been a victim of medical negligence.
Why Is a Quick and Accurate Diagnosis Important?
A failure to diagnose quickly and accurately can exacerbate almost any medical condition. For example, when it comes to cancer, it is paramount to get a diagnosis as early as possible. If your doctor ignores your symptoms, misdiagnoses you, or simply fails to run the appropriate tests, the cancer can advance to a much more serious stage within weeks or months.
Other conditions that can have serious consequences if a doctor fails to diagnose them include:
Heart attacks;
Strokes;
Blood clots;
Serious systemic infections;
Infant asphyxia; and
Serious congenital defects.
In some cases, it may have been difficult for any doctor to accurately diagnose your condition. Failure to diagnose in these cases may not necessarily support a malpractice claim.
Most of the time, though, testing can rule out possible causes or confirm a diagnosis. Your doctor has a responsibility to identify what is causing your symptoms, diagnose you, and offer the appropriate treatment.
How Can I Get Help With My Failure to Diagnose Case?
While it is almost impossible to fully understand the strength of your case until a medical expert witness reviews it and provides feedback, the legal team at Newsome | Melton knows the standard of care required to diagnose most common conditions. We can review your claim and explain if we believe you have a strong case for compensation. We can offer legal advice and guidance and help you decide whether you want to pursue legal action. Then, we can help you navigate the process and possibly recover compensation to pay for your medical care and other losses.
---
Legal Information - News Articles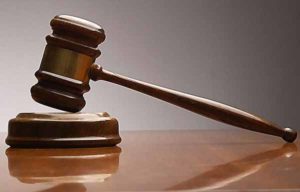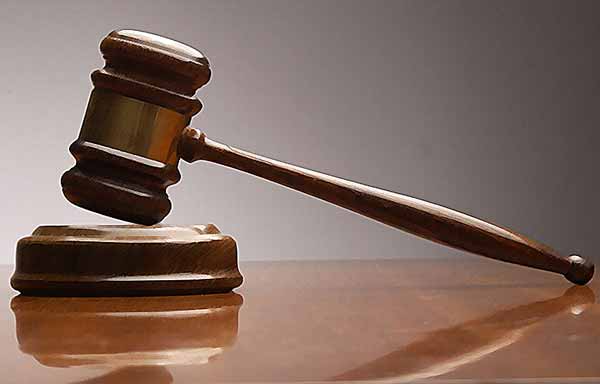 Debunking Medical Malpractice Fallacies: Three Popular Defense Myths
Several myths about medical negligence and malpractice suits have become popular recently, particularly as healthcare and insurance costs continued to be a major focus of economic and political debate.  Below are three of the major myths tort reform proponents use to help push their agenda to limit the ability of injured patients to seek compensation
Read More
New Mexico Jury Finds Albuquerque Hospital Negligent; Awards Family $7.75 Million
New Mexico Jury Finds Albuquerque Hospital Negligent; Awards Family $7.75 Million Michael Webb waited as long as he could. The pain in his knee was not going away. Finally, in December 2011 he decided to have surgery performed. After the procedure, complications forced Webb in to the intensive care unit (ICU) at the Presbyterian Hospital
Read More