If you believe you are the victim of medical malpractice, there are several steps you should take before you call a lawyer.
There are several things you need to do before you call a medical malpractice lawyer and open a claim. First, collect information on the "Five Ws"—and one H—of your case:
Who;
What;
Where;
When;
Why; and
How
Having this relevant information will help your attorney understand your situation better so they can determine if your doctor committed malpractice.
At Newsome | Melton, we encourage potential clients to provide information that gives us a head start on developing a legal strategy for their case. If you believe you have a medical malpractice claim, call 1-855-MED-ASKS for a free case evaluation with one of our medical malpractice lawyers.
Why Are the Five Ws Necessary?
Your lawyer needs as many facts as possible to understand how the alleged medical malpractice occurred, how you and your family suffered, and how to prepare a case to present to a judge, jury, or insurance company. Collecting the following information can give your attorney a headstart on your claim.
Who
Collect the names of physicians, specialists, hospitals, and other individuals or entities involved in your treatment.
What
What type of damages do you expect to recover? For example, are you seeking reimbursement of medical expenses or recovery of lost wages?
Where
Note where you believe the alleged medical malpractice occurred, such as a hospital, doctor's office, or a clinic.
When
On what dates and times did the alleged medical malpractice occur?
Why
Why do you want to file a claim or a lawsuit? Are you seeking justice, going after compensation, or both?
How
How did the alleged medical malpractice happen? For instance, were you a victim of surgical malpractice, did your doctor fail to diagnose a condition, or did a health care provider make a medication error?
Should I Write Down Questions I Want to Ask a Lawyer?
When you set up a time to speak to a lawyer, it helps to have a list of questions and concerns you have about opening a medical malpractice claim. When a lawyer answers your questions and explains the legal process for pursuing a claim, you will feel more at ease, and you can make informed decisions.
What Type of Documentation Should I Bring to My Appointment?
Any copies of written documentation that supports your allegations will benefit your attorney. You can bring such documents as:
Your medical records from your primary care physician, specialists, hospitals, physical therapists;
Notes or letters from your doctors to you;
Results from diagnostic tests, x-rays, MRIs, or CT scans;
Your health insurance company's name and your policy number;
Explanation of Benefits statements from your insurance company;
Personal correspondence between you and a representative from your health insurance company;
Any photographs that depict the malpractice;
Your medical bills, including any outstanding bills;
Receipts for assistive medical devices, such as wheelchairs or walkers; and
Paycheck stubs to show your lost wages.
These documents also help lawyers estimate your financial losses and calculate the amount of compensation you can pursue for economic and non-economic damages.
You can also bring statements from your friends, family, and coworkers regarding the impact your injuries have had on your daily life. Their statements can benefit your claim.
What If My Loved One Died Due to Medical Malpractice?
If family members believe a doctor's malpractice caused the death of a loved one, they can pursue a wrongful death case. This way, they can get justice for their family member and hold a health care provider liable for their damages.
In addition to establishing liability, survivors also pursue compensation for the financial losses they suffered because of their loved one's death. The wrongful death damages available can vary depending on the state, but can include the deceased's:
Funeral and burial expenses;
Medical bills incurred prior to death; and
Lost wages.
If you want to pursue this type of claim, look for an attorney who specializes in wrongful death cases. They will be best-suited to collect the evidence needed to hold the health care provider responsible for your loved one's death.
How Do I Know Which Medical Malpractice Lawyer to Choose?
Look for a lawyer who has the resources it takes to win a medical malpractice case. At Newsome | Melton, we have a proven track record of litigating complex serious injury and wrongful death cases against the most powerful defendants.
How Can I Set up a Free Case Evaluation With a Lawyer?
We limit our practice to cases involving catastrophic injuries and wrongful deaths. We take these cases on contingency, so you do not pay us until we win compensation on your behalf.
---
Legal Information - News Articles
The Law of Medical Malpractice in Kentucky: A Survey of Basic Considerations
The Law of Medical Malpractice in Kentucky: A Survey of Basic Considerations This article provides an overview of Kentucky medical malpractice law. The Bluegrass State generally treats malpractice claims the same as other types of negligence claims, with a few important exceptions. Kentucky lawmakers have been deterred from placing a statutory maximum limit on monetary
Read More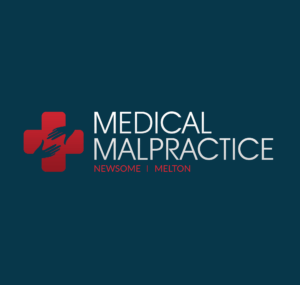 The Law of Medical Malpractice in New Mexico: A Survey of Basic Considerations
This article provides an overview of New Mexico medical malpractice law. Lawmakers in the Land of Enchantment have fashioned a distinctive medical malpractice system whose signature features include a state malpractice insurance fund, strict limits on monetary damages, and a mandate to obtain a medical review panel's opinion before filing suit. Because it is useful
Read More