To win a medical malpractice lawsuit, you must meet the legal standard of preponderance of the evidence.
"Preponderance of the evidence" in relation to medical malpractice refers to the legal standard to win a lawsuit. To meet the preponderance of the evidence standard, the claimant must prove that malpractice is more likely than not to have occurred. In mathematical terms, a claimant who can convince a jury that it is 50.1 percent likely that malpractice occurred will win their claim, while a claimant who can only demonstrate it to be 49.9 percent will probably lose.
This legal standard applies to most civil court cases and stands in contrast to the "beyond a reasonable doubt" standard required for a conviction in criminal court.
While a lighter evidentiary standard should be good news for medical malpractice claimants, this specific type of lawsuit has many nuances and complexities that can present challenges, even to claimants who have strong cases and substantial evidence. Accordingly, if you have been a victim of medical negligence and you wish to pursue a lawsuit, you should contact a medical malpractice attorney who can advise you on what to do.
The attorneys at Newsome | Melton focus on medical malpractice law and can help you pursue legal action. We offer free consultations to review your claim and offer advice. To set up an appointment today, call us at 1-855-MED-ASKS.
What Do I Need to Prove to Win a Medical Malpractice Case?
To win a malpractice case, we must demonstrate several conditions as true. The preponderance of the evidence standard applies to each condition on its own. This means even if we prove all the other conditions are true beyond the shadow of a doubt, failing to meet the minimum standard on just one condition can result in losing the case.
The following elements must generally be demonstrated to prevail in a medical malpractice lawsuit.
Evidence of a Doctor-Patient Relationship
All doctors have a duty of care to their patients. Failure to uphold this duty can result in liability to the doctor if injuries or other damages occur. For a doctor's duty of care to be in force, however, an established doctor-patient relationship must exist.
Any agreement, written or verbal, from the doctor can serve as proof of a doctor-patient relationship. This could be something as simple as a bill for an office visit or a form submitted to the insurance company. Establishing a doctor-patient relationship is almost always the easiest condition to prove in a medical malpractice case.
Proof of Inadequate or Substandard Care
Your medical malpractice case hinges on proving that the care the doctor provided was substandard or inadequate. In certain situations, a doctor might fail to diagnose a disease or misdiagnose a condition without committing malpractice. This is because some conditions are hard to diagnose or they present symptoms that are misleading even to a diligent, experienced physician.
To prove substandard or inadequate care, we must demonstrate that another doctor—who is competent and reasonably skilled—would have performed better if presented with a situation like yours. Under the preponderance of the evidence standard, we must show that it is more than 50 percent likely that the other doctor would have done a better job.
We can do this by interviewing expert witnesses, referring to medical guidelines, and gathering other proof based on the specifics of your case.
Demonstrating a Link From the Doctor's Negligence to Your Injury
We also must prove it is more likely than not that the doctor's substandard or inadequate care caused your injuries. We do this with expert testimony, medical records, and other evidence. To win damages, you must have suffered quantifiable harm, such as the cost of your medical bills or lost wages from work. You can also win compensation for certain non-economic damages, including pain and suffering and emotional anguish.
How Do I Prove a Preponderance of the Evidence?
Proving that something "more likely than not" occurred can be challenging. For this reason, you need an attorney who will work diligently on your case and collect hard evidence that your doctor or other health care provider committed malpractice. The stronger your evidence, the more the standard tilts in your favor.
How Can I Set up a Free Consultation?
The Newsome | Melton team wants to help you win your medical malpractice claim. We start with a free consultation, so we can get to know each other, and you can get answers to all of your questions.
---
Legal Information - News Articles
House of Representatives Votes to Drastically Limit Medical Malpractice Cases
House of Representatives Votes to Drastically Limit Medical Malpractice Cases At the end of June, the House of Representatives passed a bill to limit the amount of non-economic damages that can be paid out in medical malpractice cases to just $250,000.  Non-economic damages compensate for the human aspects of an injury or death—including the loss
Read More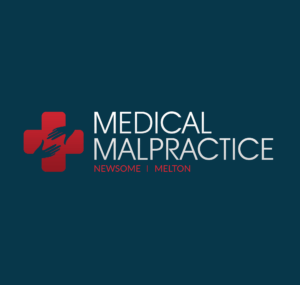 The Law of Medical Malpractice in New Mexico: A Survey of Basic Considerations
This article provides an overview of New Mexico medical malpractice law. Lawmakers in the Land of Enchantment have fashioned a distinctive medical malpractice system whose signature features include a state malpractice insurance fund, strict limits on monetary damages, and a mandate to obtain a medical review panel's opinion before filing suit. Because it is useful
Read More