Learn about wrongful death actions and medical malpractice law, and how the two are often closely related.
A wrongful death action is a type of civil tort lawsuit filed by the loved ones of a person who died due to another party's wrongdoing. A plaintiff might pursue a wrongful death action if a doctor or healthcare provider failed to uphold their duty of care to a patient, and the patient died as a result.
At Medical Malpractice Help, we can explain more about filing a wrongful death action and medical malpractice law. If your loved one died as a result of negligent medical care, you might qualify for damages. Call 888-526-8947 today for a free consultation about your case.
What Is a Wrongful Death Action?
The main feature of a wrongful death action is that it is brought by the loved ones of a person who died as the result of someone else's wrongdoing. In medical malpractice, the liable party is usually a doctor or another healthcare provider. However, wrongful death actions can apply to any fatal incident, such as a car crash.
Depending on the state, the damages a plaintiff can recover through a wrongful death action might include compensation for:
The loss of the deceased's income.
The loss of the deceased's companionship or parental guidance.
The cost of medical treatment for the deceased before their death.
Funeral costs.
What Is a Medical Malpractice Action?
A medical malpractice action may result anytime a healthcare provider breaches the standard of care and causes an injury. The injury can be minor or major, up to and including death. As long as the provider's substandard care caused injury, and the injury resulted in the patient incurring economic or non-economic losses, the provider is liable for medical malpractice.
Which Type of Action Is Appropriate for My Case?
If your late family member was the victim of medical negligence, you might qualify to file either a wrongful death or a medical malpractice claim. The best option for you will depend on several factors.
Damage Caps
States sometimes limit the damage awards available in certain cases. These damage caps vary from state to state. For instance, some limit all damages, while others limit only non-economic damages, such as pain and suffering. How your state caps medical malpractice and wrongful death damages can influence which type of lawsuit is better to pursue.
Statutes of Limitations
The statute of limitations also varies by state. If the statute of limitations for a wrongful death action is almost expired, for example, your best options would be to pursue a medical malpractice action instead. We can go over your state laws to determine if you are within the statute of limitations for medical malpractice or wrongful death.
How Can I Discuss My Options During a Free Attorney Case Evaluation?
At Medical Malpractice Help, we want to fight for the best outcome for your wrongful death or medical malpractice lawsuit. We offer free case evaluations to clients across the United States. We can talk about your situation and answer all of your questions. To schedule an appointment with a medical malpractice lawyer, call our office today at 888-526-8947.
---
Wrongful Death Action - Frequently Asked Questions
Who's to Blame for Wrong-Site Surgery?
Several parties may be to blame for wrong-site surgery. These parties include: The surgeon Anyone on the surgeon's surgical team The facility at which the surgery took place If you were a victim of wrong-site surgery, the medical malpractice lawyers at Newsome | Melton can investigate your case and identify all those who are responsible.
Read More
Types of Infant Skull Fractures Caused by Medical Malpractice
According to Johns Hopkins Medicine, there are four major types of infant skull fractures caused by medical malpractice, including: Linear skull fractures Depressed skull fractures Diastatic skull fractures Basilar skull fractures Each of these skull fractures can affect an infant differently and may require a unique, individualized plan for monitoring and treatment. If your child
Read More
---
Wrongful Death Action - News Articles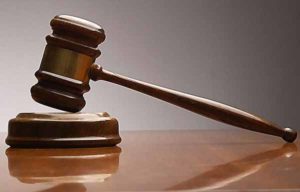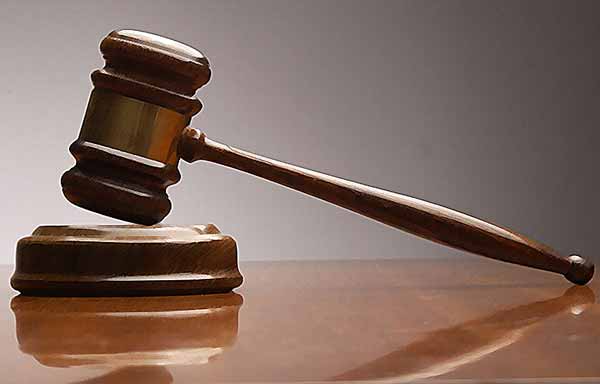 Georgia Supreme Court Heard Medical Malpractice Case This Week Involving Alleged Improper Testing By An Emergency Room Physician
This week, the Georgia Supreme Court heard a medical malpractice case involving the death of 15-year-old Shaquille Johnson. Shaquille Johnson's death was caused by blood clots in his lungs, which his attorneys argue were missed due to improper testing. The Albany Herald reports that Thelma and Sheldon Johnson sued the attending emergency room physician, Dr.
Read More
South Florida Jury Finds Doctor Negligent in 2011 Medical Malpractice Lawsuit; Awards Plaintiff $16,922,000
South Florida Jury Finds Doctor Negligent in 2011 Medical Malpractice Lawsuit; Awards Plaintiff $16,922,000 On November 21, 2008, the pain in Stephanie Hollingsworth's feet and hands became so acute that she went to the emergency room at Holy Cross Hospital, located in Fort Lauderdale, FL. Hollingsworth, then 26, believed that the pain was from an
Read More