If your injury symptoms worsened over time or you did not discover them immediately, you may still be within your state's statute of limitations.
Statutes of limitations apply in medical malpractice lawsuits if symptoms were present immediately but got worse recently. However, some states allow tolling, or delaying, the statute of limitations for patients to receive continuing treatment for the injury or illness their doctor allegedly caused.
If you believe you sustained a catastrophic injury because of medical malpractice and are considering filing a lawsuit, speak with a medical malpractice lawyer from Newsome | Melton today. We can determine if you are within the statute of limitations in your state.
Call our law firm today at 1-855-MED-ASKS for a free case evaluation with an attorney. At Newsome | Melton, we help clients nationwide with medical malpractice cases, no matter how complex. We limit our practice to catastrophic injuries and wrongful death.
How Does the Statute of Limitations Apply If I Am Receiving Treatment for My Injury?
If your doctor continues to treat you for the illness or condition related to malpractice, the statute of limitations can extend until after your treatment has ended. Some states call this exception the "continuing treatment doctrine." This measure allows doctors to provide corrective treatment and prevents patients from disrupting a doctor-patient relationship by suing the doctors caring for them.
How Long Do I Have to File My Lawsuit?
Each state has individual rules governing when the statute of limitations "clock" begins ticking.
New Mexico, for instance, generally gives you three years after the date the malpractice occurred to file a lawsuit. See New Mexico Statute §41-5-13.
Florida generally gives you between two and four years to file suit against a negligent health care provider. Per Florida Statute §95.11(4)(b), you can file your case:
Within two years from the time the alleged medical malpractice occurred; or
Within two years from the time you discovered or should have discovered the medical malpractice; but
No more than four years from the date of the incident.
If you cannot pinpoint the exact date of when you discovered your injuries, we can determine if the "discovery rule" applies to your case.
Of course, it's important to remember that the determination of when and how the statute of limitations applies to any particular set of facts is a complex legal question; that's why it's critical to contact a lawyer as soon as practicable.  An experienced medical malpractice attorney can help discern and analyze the critical facts needed to determine how the statute of limitations applies, and do what is necessary to preserve your claim.
What Is the Discovery Rule?
Many jurisdictions recognize the "discovery rule."  The discovery rule allows you to file a medical malpractice lawsuit within a certain amount of time after you discovered (or should have discovered) either the injury, the potential malpractice, or both (depending on the jurisdiction-specific laws).  This rule can help patients who do not know the cause of their injury or those who did not notice a problem until later on.
What Type of Situations Can Toll a State's Statute of Limitations?
Some instances that may potentially extend the statute of limitations in medical malpractice cases include:
Cases involving minors, mentally incompetent plaintiffs, or plaintiffs in prison on a criminal charge;
Cases where the injured party sends a letter of intent to file a medical malpractice lawsuit within a certain number of days of the statute of limitations expiring; or
Cases in which a health care provider committed fraud, concealment, or intentional misrepresentation to prevent a patient from discovering the malpractice.
The determination of whether and how a particular set of facts or circumstances may operate to toll the statute of limitations will vary on a state-by-state basis.
What Happens If I File a Lawsuit After the Statute of Limitations Deadline?
If you file a medical malpractice lawsuit after the statute of limitations expires without an exception, the defendant can ask a court to dismiss your case with prejudice.  Such an order would effectively close the courthouse doors to your malpractice claim—no matter how meritorious it may be.
How Can I Get Legal Help Before the Statute of Limitations Expires in My Case?
At Newsome | Melton, we conduct in-depth investigations of cases to help our clients recover the medical malpractice damages they deserve for their present and future needs.
---
News Articles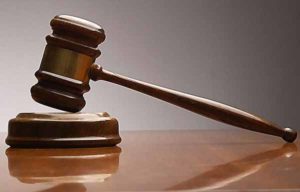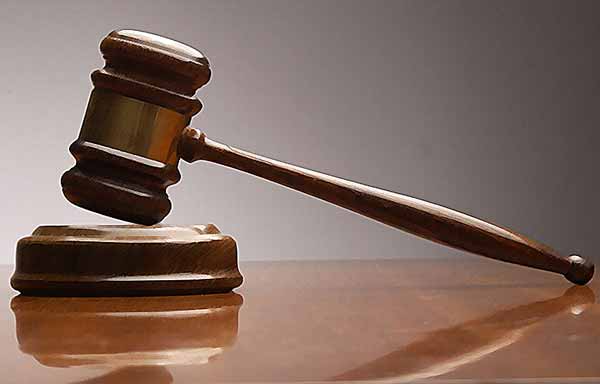 Electronic Health Records Yield Unforeseen Healthcare Safety Failures
The Centers for Medicare & Medicaid Services (CMS) defines the Electronic Health Record (EHR) system as the electronic version of patient medical history. Healthcare providers actively maintain and update this record and may also "include all of the key administrative clinical data relevant to that persons care under a particular provider, including demographics, progress notes,
Read More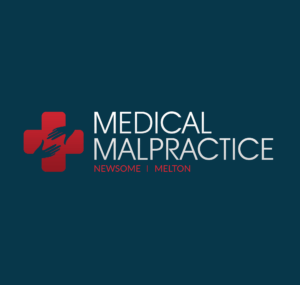 The Law of Medical Malpractice in New Mexico: A Survey of Basic Considerations
This article provides an overview of New Mexico medical malpractice law. Lawmakers in the Land of Enchantment have fashioned a distinctive medical malpractice system whose signature features include a state malpractice insurance fund, strict limits on monetary damages, and a mandate to obtain a medical review panel's opinion before filing suit. Because it is useful
Read More