Your attorney will charge you a percentage of your settlement, plus fees and other court costs.
As a victim of medical negligence, you could be eligible for substantial compensation to pay for your economic and non-economic damages. If you are like many victims, though, you might be hesitant to file a claim or lawsuit, because you are worried about how much lawyers charge for medical malpractice. Perhaps you have the following questions or concerns:
Do I have to pay my medical malpractice lawyer up front?
If I do not win, do I still owe my attorney money?
If I do win, how much of my settlement or judgment will my attorney take?
These questions are legitimate, and you deserve answers for them before deciding to hire an attorney. However, worries about whether you can afford a medical malpractice attorney should not prevent you from having legal representation, especially since most lawyers offer free case evaluations. There, you can ask questions, learn what to expect, receive advice about your options, and learn more about your realistic chances of winning.
If you are considering filing a medical malpractice lawsuit, call Medical Malpractice Help for assistance. We offer free case evaluations, and we handle these cases on contingency. Call 1-855-MED-ASKS today to find out more.
How Will a Lawyer Charge for Handling My Case?
Most medical malpractice attorneys work on contingency. In other words, their fees are contingent upon winning money for you. If they are successful in doing so, they receive a flat, agreed-upon percentage of your medical malpractice settlement.
In a contingency fee agreement, you do not have to pay your lawyer by the hour or agree to a flat rate regardless of the outcome of your case. Another term used to describe a contingency fee arrangement is "no fee if no recovery," as you face no risk of having to pay a fee if your lawyer does not recover compensation for you.
Contingency fees can vary. Be sure to ask any prospective attorney about the specifics before you make a hiring decision.
Also stipulated in the attorney-client fee arrangement are litigation costs. Lawsuits are not free. There are court costs, expert witness costs, labor costs of hiring investigators, possible expenses associated with accessing medical records and other public records, and more. If your case looks strong, your lawyer might agree to front these costs and then deduct them from your settlement in addition to their contingency fee.
---
Legal Information - News Articles
House of Representatives Votes to Drastically Limit Medical Malpractice Cases
House of Representatives Votes to Drastically Limit Medical Malpractice Cases At the end of June, the House of Representatives passed a bill to limit the amount of non-economic damages that can be paid out in medical malpractice cases to just $250,000.  Non-economic damages compensate for the human aspects of an injury or death—including the loss
Read More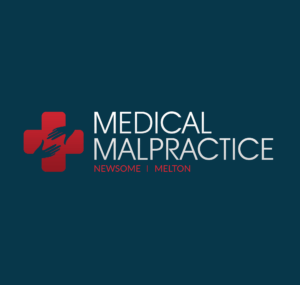 The Law of Medical Malpractice in New Mexico: A Survey of Basic Considerations
This article provides an overview of New Mexico medical malpractice law. Lawmakers in the Land of Enchantment have fashioned a distinctive medical malpractice system whose signature features include a state malpractice insurance fund, strict limits on monetary damages, and a mandate to obtain a medical review panel's opinion before filing suit. Because it is useful
Read More