Compensatory damages are the most common type of compensation awarded in medical malpractice cases.
The most common damages awarded to victims in medical malpractice lawsuits are compensatory damages. As the name indicates, compensatory damages compensate patients for losses they suffered due to medical malpractice.
Compensatory damages come in two forms: economic and non-economic damages. Economic damages compensate patients for actual financial losses, while non-economic damages provide money for losses that do not have a specific dollar value.
For help understanding compensatory damages and medical malpractice law, contact the lawyers at Medical Malpractice Help at 888-261-5614.
Economic Damages
Economic damages involve actual financial losses and can be quantified in dollar terms. If a patient gets a bill for it, it is probably an economic loss. If it involves money a patient missed out on because of their injuries, such as a paycheck not earned because the patient missed work while recovering, it is also an economic loss.
The most common types of economic damages include:
Medical expenses like hospital bills, surgery costs, prescription drugs, medical devices, and home modifications.
Lost wages from work, including forfeited income because the patient is unable to work due to injuries.
Anticipated future costs, such as the medical bills, lost wages, and reduced earning capacity the patient expects to face going forward.
How to Calculate Current and Future Economic Damages
To come up with dollar values for the economic damages a patient has already incurred, we add up the medical bills, paychecks they have forfeited while missing work, plus any other actual costs they have incurred due to their injuries.
While anticipated losses also involve exact amounts, it can be challenging to come up with a fair value for costs a patient is likely to face in the future. It is easy to overlook some of the more obscure costs a patient might incur in the future and, as a result, leave them out of a settlement agreement. Once a patient agrees to a settlement, their medical malpractice case cannot be reopened if they need more money to pay for unanticipated costs. That is why we consult with experts who can offer accurate estimates on your future damages.
Non-Economic Damages
Non-economic damages are as legitimate as economic losses. However, since they do not involve the forfeiture of actual money, it is more challenging to assign a dollar value to non-economic damages. These damages include:
Emotional anguish.
Loss of enjoyment of life.
Loss of opportunity.
Disfigurement.
While the patient does not receive a bill for any of these costs, they result in significant losses. The patient deserves fair and just compensation for these damages. Our medical malpractice lawyers can navigate your state laws governing non-economic losses and help you win a fair and robust settlement.
How to Calculate Non-Economic Damages
Each state has its own rules on how to calculate non-economic damages. In some states, for instance, the patient can multiply their economic damages by a certain factor—such as 1.5 or 2—to come up with a value. Also, many states place limits on damage awards for medical malpractice. California, for instance, limits these damages to $250,000.
Call Medical Malpractice Help for a Free Case Evaluation
At Medical Malpractice Help, our legal team can help you pursue the fair compensation you deserve for the injuries you or your loved one suffered at the hand of a negligent physician or healthcare provider. For a free case evaluation, call our office at 888-261-5614 today.
---
Compensatory Damages - Frequently Asked Questions
What Should You Do When A Doctor Misdiagnoses Your Condition?
A misdiagnosis of a serious medical condition can lead to substantial harm, unbearable pain and suffering, and, in worst cases, even death. Without a timely and accurate diagnosis, a severe illness or injury goes untreated, allowing it to grow, spread, and worsen. If a doctor misdiagnosed your condition and caused you to suffer harm, you
Read More
How Do Opiates Affect the Brain and Body?
If you are suffering from opioid addiction, you are not alone. According to the Centers for Disease Control and Prevention (CDC), more than 70,000 overdose deaths in 2017 involved an opioid. Opioid addiction affects all of us. Fortunately, as experts continue to study the effects of opiates on the brain and body, more treatment options
Read More
---
Compensatory Damages - News Articles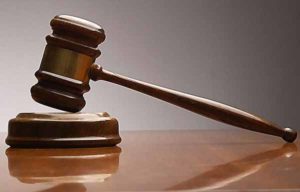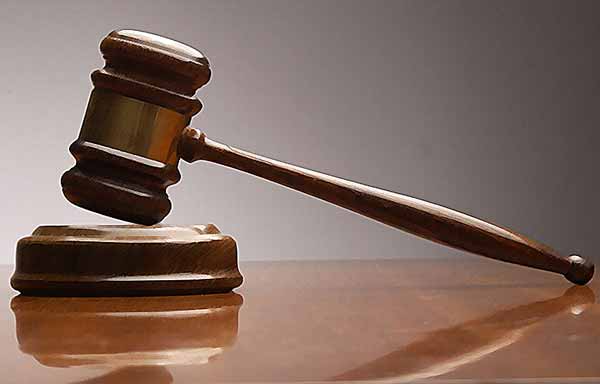 New York Man Awarded $2.1 Million In Radiology Malpractice Suit
Errors by radiologists can occur for a number of reasons, from misreading X-rays to poor communication with physicians, and they can result in very serious health complications that can even be life-threatening. In the case of one New York man, an error by a radiologist proved to be life-altering and a jury awarded him $2.1
Read More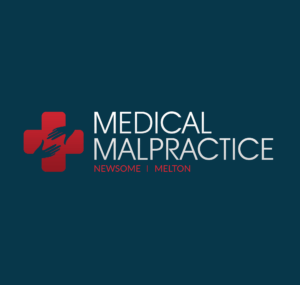 Pennsylvania Jury Finds Doctor Liable for Medical Malpractice; Family Awarded $47 Million
In December 2012, about a month and a half before her due date, Corradina "Corry" Baldacchino was rushed to the Conemaugh Memorial Medical Center located in Johnstown, Pennsylvania. When Baldacchino's baby girl was born she only weighed three pounds and according to medical records she was bleeding from the back of her head. In 2015,
Read More