The brain can sustain damage as a result of medical malpractice. Some minor incidents only cause temporary disruption to the brain. A significant event can leave the patient with devastating harm to the brain and change their life forever.
Types of Brain Injuries Caused by Medical Malpractice
There are several ways you can suffer a brain injury outside of a medical procedure on the brain, such as surgery. You could experience damage to brain tissue from a procedure elsewhere in the body. Some common types of brain injury from a medical mistake include:
Stroke (brain cells die from a reduced or blocked blood flow to an area of the brain)
Aneurysm (a blood vessel in the brain develops a balloon-like shape or bulge that could rupture and cause a brain hemorrhage)
Embolism (a blood clot in the brain)
Skull fracture (with damage to the brain tissue below the injury)
A blood clot (This decreases or blocks blood flow after traveling to the brain.)
Plaque (Plaque in your bloodstream can dislodge and migrate to the brain.)
Decreased oxygen (can result from stroke or heart attack or pressure on the brain)
Brain damage is often preventable, but once it happens, the consequences can be permanent.
How Medical Malpractice Can Cause Damage to the Brain
The brain requires oxygen and nutrients to perform its functions. Within minutes of a decrease or lack of oxygen and nutrients, cells in the brain start to die. Some examples of brain injuries caused by medical malpractice include:
Surgical accident: Any preventable injury or issue that takes place during surgery is considered a surgical accident. For example, let's say that a cardiac surgeon is performing a stent procedure to open a blocked artery in your heart. The doctor accidentally knocks a bit of plaque buildup lose from inside the artery. The plaque travels to the brain, where it forms a clot and blocks the flow of blood to areas of the brain. Damage to the brain tissue can happen within a few minutes, possibly making this incident grounds for a medical malpractice case.
Anesthesia mistake: Many people do not realize the risks of general anesthesia. If an anesthesiologist miscalculates the chemicals used, you can sustain permanent brain damage or go into a persistent vegetative state.
Lack of or inadequate oxygen to the brain: Any activity or action that prevents your brain from getting enough or any oxygen, even for a brief moment, can cause brain injury. A patient wearing an oxygen mask can sustain harm to the brain if the level of oxygen flowing into the mask is too low.
Untreated or undiagnosed medical conditions: Quite a few medical conditions can damage the walls of the blood vessels in the brain or lead to blood clots. When this occurs, a patient becomes susceptible to a stroke, aneurysm, or embolism. A patient who fell should get an evaluation for a brain bleed. Patients with uncontrolled hypertension, high cholesterol levels, and diabetes are at a higher risk of conditions that can cause brain injury, like atherosclerosis.
A birth injury can cause permanent harm to a baby's brain: The baby can sustain a skull fracture from forceps or a vacuum-assisted birth. Lack of or inadequate oxygen during labor and delivery can deprive the brain of oxygen that it critically needs. The damage that happens in a few short minutes can cause lifelong disability.
There are many other ways that a patient can suffer a brain injury from medical malpractice. If you think that your brain damage might be the result of medical malpractice, give us a call. We can evaluate whether you might have a claim against your healthcare provider.
How a Brain Injury Can Affect a Person's Life
Since the brain controls so many functions of the body, damage to one small area of the brain can rob you of a full life experience. Those who can eventually resume an average life after a significant brain injury usually have to undergo months of treatment with multiple health care professionals.
Daily tasks like dressing, personal hygiene, eating, and preparing meals can be challenging for a person who sustained a brain injury. If you struggle to coordinate your legs when walking, suffer from paralysis or weakness in your arms, or can no longer follow multi-step instructions, it can be quite difficult to perform daily activities. After you complete rehabilitation, you might require the services of a vocational counselor, social worker, and other professionals to build a new life for yourself.
A person with a brain injury might have extreme mood changes, anxiety, and depression. He might struggle to follow or participate in conversations. Cognitive loss and physical impairment might make it difficult or impossible for him to support himself through a job. He might also have trouble controlling his behavior.
Severe brain injury can cause a patient to fall into an altered state of consciousness like a coma or persistent vegetative state. Many people who experience a significant brain injury cannot live independently. The person might need to live in a long-term care facility or receive daily in-home assistance.
Damages for Medical Malpractice
The financial losses from a brain injury can become astronomical. The doctor or hospital's medical malpractice insurance company will utilize numerous tactics as to not pay for your damages. We recommend that you consult with a medical malpractice lawyer to protect your right to compensation.
Depending on the facts of your case, you might be able to recover compensation for other losses. You may be able to recover losses for medical expenses, lost income, pain and suffering, loss of enjoyment of life, and other related losses from the brain injury. Talk to our medical malpractice lawyers so we can evaluate your situation to determine the amount of your damages.
Call Newsome | Melton today at (855) 633-2757 for a free medical malpractice case review evaluation. There is no obligation, and there are no upfront legal fees.
---
Brain Injury - News Articles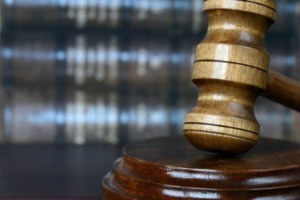 Two New Jersey Doctors Found Negligent; Infant's Family Awarded $45 Million
After a four-week trial, a New Jersey jury in Gloucester County found that the negligence of two emergency room doctors led to the continued abuse of an infant, who suffered permanent brain damage as a result. The jury awarded the child's mother $45 million in damages because the doctors failed to diagnose the child's broken
Read More
Oregon Family Files a Medical Malpractice Lawsuit Against the St. Charles Health System
After nine months of waiting, Angela Marchant went into labor on July 22, 2016. She was rushed into the St. Charles Family Birthing Center, located in Bend, Oregon. The center is operated by the St. Charles Health System, which is one of the largest providers of medical care in the state of Oregon. According to
Read More