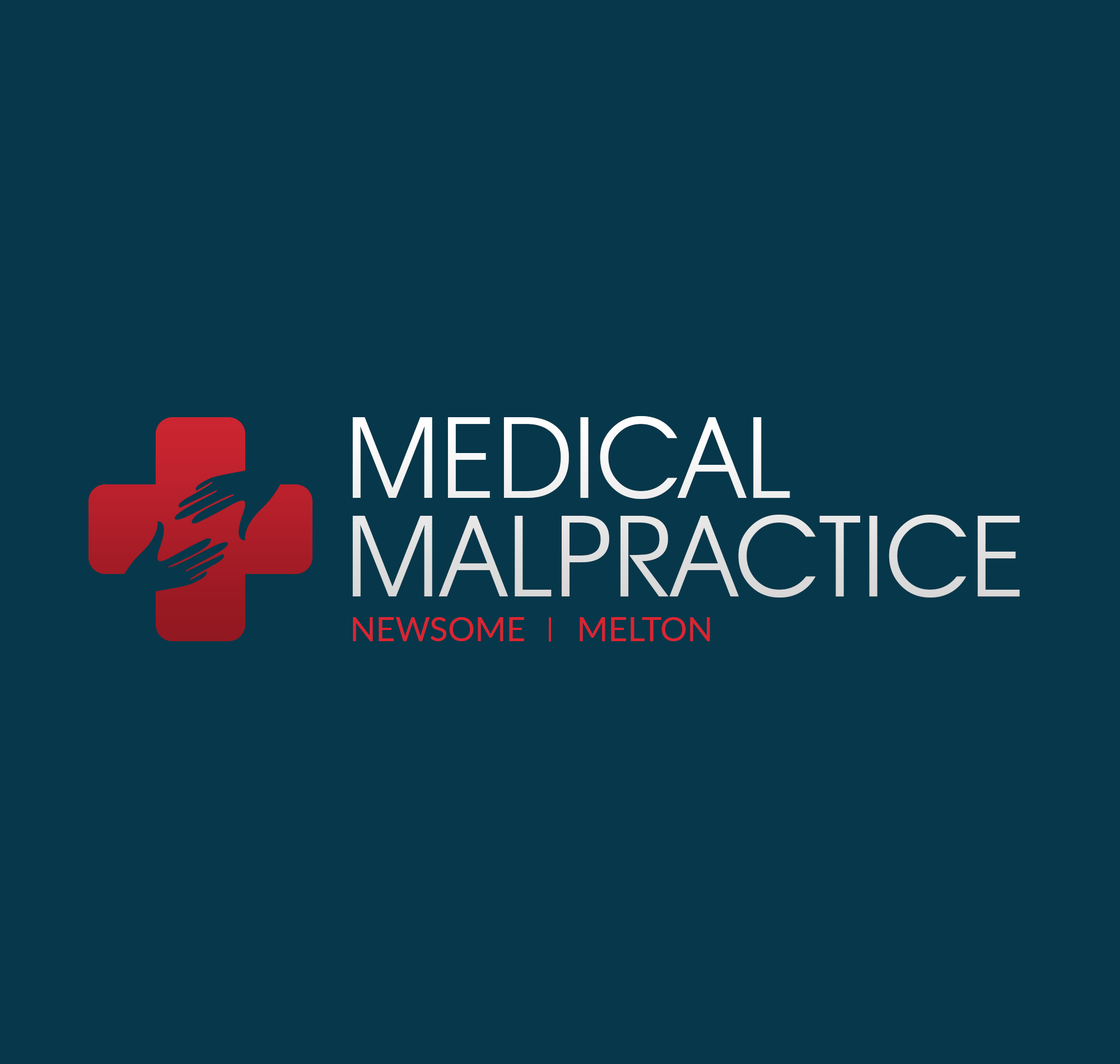 Did you or someone you love suffer harm because of a doctor who did not properly diagnose thyroid cancer?
Thyroid cancer occurs in the cells of your thyroid, a gland at the base of your throat that produces hormones regulating several important body functions, such as your blood pressure and heart rate. Consistent with most cancers, thyroid cancer is treatable when caught early but much more difficult to deal with in later stages. This makes it critical for your doctor to make an accurate diagnosis when presented with the necessary information.
If your doctor misdiagnosed or failed to diagnose thyroid cancer in you or a loved one, you could have grounds to sue him or her, as well as the facility where the mistake occurred, for medical malpractice. A thyroid cancer misdiagnosis lawyer from Newsome | Melton can help you with your case. We recover compensation for clients who were injured because of cancer misdiagnoses.
For a free consultation with a member of our team, call 888-261-5614.
If Your Doctor Ignored or Failed to Notice Your Thyroid Cancer Symptoms
To make the right diagnosis, your doctor has a responsibility to evaluate your symptoms and understand what might be causing them. Several symptoms are common in thyroid patients, and while most of these symptoms have other causes, your doctor should investigate further anytime cancer is a possibility.
Thyroid cancer also has several risk factors. If one or more apply to you, then you have an elevated chance of developing thyroid cancer. This is something your doctor has a responsibility to take into consideration when evaluating you.
The following sections go over the various symptoms and risk factors that are common to thyroid cancer. These are things your doctor should have noticed and taken action on.
Thyroid Cancer Common Symptoms
Here are the most common symptoms of thyroid cancer:
A lump on your neck that you can feel through the skin
Voice changes, such as a scratchy, hoarse sound
Trouble swallowing
Neck or throat pain
Swollen lymph nodes in your neck
If you presented any of the above symptoms to your doctor and still did not receive a timely and accurate diagnosis, it is possible that your doctor did not uphold their duty of care to you. A Newsome | Melton medical malpractice attorney may investigate, gather evidence, and hold your doctor accountable.
Thyroid Cancer Risk Factors
The most common risk factors for thyroid cancer are as follows:
Gender: Thyroid cancer is more common in women than in men.
Exposure to radiation: This exposure might come from previous cancer treatments or from working in certain industries, such as nuclear power.
Genetic conditions: Certain genetic syndromes such as familial medullary thyroid cancer and multiple endocrine neoplasia can heighten your chances of developing thyroid cancer.
When you became a patient of your doctor, they should have conducted a full medical history to determine such factors as whether you have had previous radiation exposure or have a genetic condition that predisposes you to certain illnesses. Failure to do so often leads to a misdiagnosis or delayed diagnosis of a serious disease, because the doctor is less sure about what to look for.
Count on Newsome | Melton to Build a Compelling Case To Recover Fair Compensation
At Newsome | Melton, we have fought many cases on behalf of patients whose cancer was misdiagnosed or not diagnosed in a proper timeframe. We have a substantial track record of recovering compensation for clients, money that pays for the losses they have suffered because of their doctors' errors.
We understand what goes into a successful medical malpractice case. It needs to prove the following four conditions:
Your doctor owed you a duty of care.
Your doctor did not uphold their duty of care.
You suffered harm because of your doctor's failure.
You incurred damages because of your injury.
Duty of Care
First, we must show that your doctor owed you a duty of care. This is typically not difficult. A doctor has a duty of care to all active patients. So as long as we can prove that you had a doctor-patient relationship with your physician, a duty of care is implied.
Failure to Uphold Duty
Second, we have to demonstrate that your doctor did not uphold their duty of care to you. To do this, we can apply the reasonable person standard. Under this standard, we compare your doctor's actions to those that a reasonable person in the same situation would have undertaken. In this case, the reasonable person is another doctor. We can bring in an expert witness to play the role of that person.
If a reasonable doctor in the same situation would have made the correct diagnosis, we can show that your doctor, by failing to do the same, did not uphold their duty of care to you.
Injury to Patient
Third, we must show that you suffered harm because of your doctor's failure. In the case of thyroid cancer, the harm, typically, is that your cancer remained in your body, grew, and became harder to treat.
Damages
Fourth, we have to tie your injury to specific damages you suffered because of it. These damages can be economic, involving actual financial losses. For example, the cost of your medical bills and the wages you lose from missing work.
They can also be non-economic, such as pain and suffering, emotional anguish, and scarring (particularly if your thyroid had to be removed due to your cancer being in a later stage when finally diagnosed).
The Thyroid Cancer Misdiagnosis Lawyers at Newsome | Melton Are Here to Help
At Newsome | Melton, we help medical malpractice victims hold the responsible party accountable and recover the compensation they deserve. Our attorneys offer a free, no-risk case evaluation to discuss your situation and determine how we can help.