Wisconsin medical malpractice laws
Medical malpractice law in Wisconsin strongly resembles that of many other states.
Statute of Limitations
The statute of limitations on legal action related to malpractice is 3 years from the original injury or one year after the discovery of the injury. The state limits the ability to file to 5 years after the original injury even if the injury was not discovered until much later. In one case, the 5-year limit was held to be unconstitutional since the claimant could not have known of her injury within that period of time.
Proportionate Liability
Wisconsin allows for proportionate liability for defendants, where the defendant is held responsible only for the percentage of damage he or she has caused. Proportionate liability is waived in cases where defendants are more than 50% at fault or when they deliberately acted in concert with others to cause the damage. Unlike many other states, Wisconsin does not require certified expert witnesses for medical malpractice suits.
Hospital Liability
Hospitals in Wisconsin can be held liable for the malpractice of independent contractors as the contractors are the apparent agents of the hospital. If the hospital holds itself out as providing complete medical care it is responsible for the acts of all physicians working within its facilities, not just direct employees.
Damage Caps
This state limits the damages that plaintiffs can receive. All damages are limited to $350,000 except in cases resulting in death. Plaintiffs filing legal action for the death of a minor can receive a maximum award of $500,000. Cases surrounding the death of an adult are limited to the typical $350,000.
Attorney's Fees
Fees in the state of Wisconsin are based on a sliding scale, where maximum legal fees must not exceed one third of the first $1,000,000 awarded by the court. They may not exceed one fourth of the first 1,000,000 awarded if liability has been stipulated within the appropriate time limits. Legal fees in Wisconsin malpractice suits should not exceed one fifth of any amount in excess of $1,000,000.
---
Wisconsin - News Articles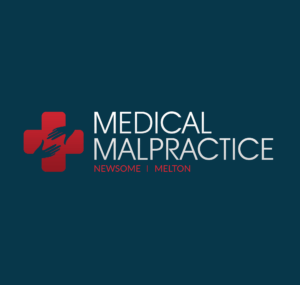 U.S. Government Settles Medical Malpractice Lawsuit Over the Wrongful Death of a Marine; Family Awarded $2.3 Million
On February 24, 1998, the year after graduating from high school, Jason Simcakoski joined the United States Marine Corps. Simcakoski served for four years and was honorably discharged in 2002 after sustaining a significant injury to his head. After his service was over he began suffering from anxiety attacks and sought treatment at the Tomah
Read More
Wisconsin Appellate Court Rules $750,000 Medical Malpractice Cap Unconstitutional
Wisconsin Appellate Court Rules $750,000 Medical Malpractice Cap Unconstitutional A lawsuit filed on behalf of Ascaris Mayo was brought before a three-judge panel at Wisconsin's First District Court of Appeals and they ruled that the state's cap on non-economic medical malpractice damages is unconstitutional. Six years ago, Mayo, then 51, was brought into the Columbia
Read More