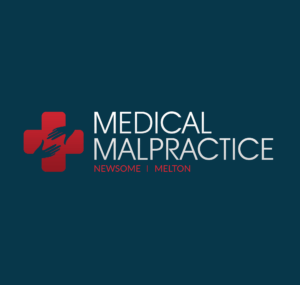 On February 24, 1998, the year after graduating from high school, Jason Simcakoski joined the United States Marine Corps. Simcakoski served for four years and was honorably discharged in 2002 after sustaining a significant injury to his head. After his service was over he began suffering from anxiety attacks and sought treatment at the Tomah Veterans Affairs (VA) Hospital, located in Tomah, Wisconsin. His family claimed that after years of treatment and prescriptions, his symptoms did not subside. And according to a medical malpractice lawsuit, if not for the negligence of the VA hospital and their staff, Simcakoski would still be alive today.
Court documents show that in August 2014, Simcakoski was given more than a dozen different opiates within a 24-hour period, while he was an in-patient for nearly three-weeks at the hospital's mental health unit. On August 30th, staff at the hospital found Simcakoski unresponsive in his room and an investigation by the VA's Inspector General found that the first responders failed to revive him. Based on the investigation, the staff delayed resuscitative treatment for almost 10 minutes and it took another 30 minutes just to find a defibrillator. But by then it was too late; Simcakoski was dead. And the bigger question remained, why was Simcakoski prescribed so many different drugs in the first place?
"This report highlights the need for the reforms we have proposed to give veterans and their families a stronger voice in their care and put in place stronger oversight and accountability for the quality of care we are providing our veterans," said Wisconsin Senator Tammy Baldwin. "Unfortunately, I believe the VA's prescribing practice and over reliance on opiates has resulted in getting our veterans hooked rather than getting them helped."
Simcakoski's death and subsequent lawsuit shined a spotlight on the VA's increased rate of prescribing opiates to veterans. The Center for Investigative Reporting released a paper showing that the Tomah VA Hospital prescribed around 50,000 oxycodone pills in 2004 and in 2012 the number increased to 712,000. After the Simcakoski story came to light, so too did the veteran's nickname for the Tomah hospital: "Candy Land."
After years of litigation the U.S. Government has agreed to settle with the Simcakoski family out of court, although they have denied negligence on the part of the hospital and staff. By accepting the $2.3 million payment the family relinquishes their right to sue the VA. According to the settlement, submitted to the U.S. District Court in Madison, Wisconsin, the family will receive $1.65 million right away and the rest will be paid out over time. Simcakoski was 35-years-old at the time of his death.
"Honestly, this wasn't about the money," Simcakoski's wife told reporters after the settlement was announced. "What happened was wrong and it's about holding the VA accountable."
---
Frequently Asked Questions
Do I Have a Case Because My Condition Got Worse Due to My Doctor Failing to Refer Me to a Specialist?
If My Condition Got Worse Due to My Doctor Failing to Refer Me to a Specialist, Do I Have a Malpractice Case? If you have a health condition that has worsened over time because your doctor failed to refer you to a specialist, you may have a valid medical malpractice case. When problems with a
Read More
Does the Good Samaritan's Law Protect from Liability If in Non-Medical Facility?
The idea behind Good Samaritan's laws is to encourage people to help others who are experiencing medical emergencies without fear of a lawsuit from the people they tried to help. These laws can protect parties from liability in some cases. The elements of Good Samaritan's laws usually include: That you are helping someone without requiring
Read More