North Carolina Family Files Lawsuit Against Cape Fear Valley Health System
North Carolina Family Files Lawsuit Against Cape Fear Valley Health System
Less than a year ago, David Edward Bryant, Sr., who was then 67, lost his balance and fell. Bryant, who was awarded the Purple Heart for his service in Vietnam, suffered bruising, but at the time of the fall avoided any major injuries. He was brought to a Cape Fear Valley Health System medical center for treatment on October 10, 2016. And according to a recent lawsuit, filed on behalf of Bryant's family, due to the alleged negligence of the medical center he developed enormous bedsores while under their care. The lawsuit also claims that the staff at Cape Fear Valley attempted to cover up the incident and in doing so may have caused Bryant's untimely death.
The attorneys representing the Bryant family filed suit over the release of medical records needed in order to file a medical malpractice lawsuit against the Cape Fear Valley Health System and the attending physicians. The lawsuit contends that one of the sores became badly infected in his leg and required amputation on November 11, 2016, just one month after he was admitted. Another sore was allegedly so deep that Bryant's bone became exposed. Sores often develop in patients who are not rotated frequently enough in their beds.
The lawsuit also claims that when Bryant's sister went to visit him on January 20, 2017, he was not in his room. According to the suit, when she asked the staff where he was they "revealed no information about where Mr. Bryant had been taken." The Fayetteville Police were then called by the family, but were told that they needed to contact their legal department. After a week of not knowing where Bryant was, or if he was still alive, the family hired a lawyer. During that time the hospital allegedly attempted to get a local court to place Bryant in the custody of social services because he was mentally unstable.
On January 26, 2017, Cape Fear Valley's request was denied and a day later the family was told where Bryant had been moved. The family immediately hired a private ambulance to transfer Bryant to the Duke University Hospital in Durham, NC. The suit alleges that when Bryant arrived at Duke he was treated and his condition temporarily improved, but 10 days later he died from complications connected to the bedsores.
Judge Jeffery Foster has requested the medical records in question and will determine whether they should be turned over to the plaintiff after review.
---
Frequently Asked Questions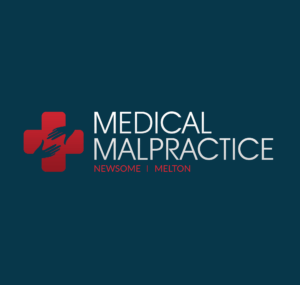 Can You Sue A Hospital?
Medical malpractice is a difficult branch of law for a variety of reasons. Of course, not every problem that results from a hospital visit is malpractice, and even when it is, legal action is not always the correct course of action. Furthermore, who is legally responsible for malpractice varies based on the circumstances. Here are
Read More
Can You File A Medical Malpractice Lawsuit For A HIPAA Violation?
The Health Insurance Portability and Accountability Act (HIPAA) sets rules on how doctors, hospitals, insurance companies, and other healthcare providers must handle your private medical information. When a provider violates HIPAA privacy and security laws by carelessly handling your sensitive information, you might be eligible to pursue legal action against them. A HIPAA claim is
Read More