Arkansas medical malpractice laws
Medical malpractice law essentially refers to the situations where a medical professional or other healthcare provider does not adhere to a certain expected and acceptable standard of care in the medical community, and a patient is injured or otherwise harmed as a result. The injury may result from an act of commission or from an act of omission, which is generally recognized as negligence.
Some examples of actions that may be regarded as medical malpractice include when physicians do not provide treatment within a timely manner and without a substantial reason, when physicians do not diagnose conditions that reasonable physicians would be expected to recognize and diagnose, and when incorrect diagnoses are made.
Damage Caps
The basics of tort law in the state of Arkansas are as follows. The statute of limitations extends no farther than two years from when the initial injury occurred. In situations where a foreign object was inserted into the body, the statute of limitations is shorter at one year.
Arkansas, like most other states, has enacted damage award limits restricting the amounts claimants may receive from successful medical malpractice suits. Specifically, awards are not to exceed one million dollars total, and there is a limit of $250,000 per plaintiff or triple the amount of economic damages when determining punitive damages.
Because of these damages caps proportionate liability for defendants is standard in Arkansas, meaning that if one or more defendant is named in a suit then the amount related to damages is proportionate to their share of the total damages awarded. These numbers can fluctuate in accordance with inflation rates.
Attorney's Fees
Currently the state of Arkansas requires expert witnesses be trained in the same field of medicine as the defendant. Arkansas also has no limit in regards to attorney's fees; however, the majority of personal injury attorneys work on a contingency fee basis, meaning they do not collect a fee unless their client wins their lawsuit.
---
Arkansas - News Articles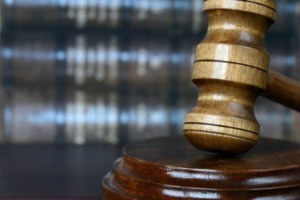 Arkansas Doctor & Medical Center Found Negligent for Infant's Brain Damage; Family Awarded $46.5 Million
After a two-week medical malpractice trial, an Arkansas jury awarded more than $46 million in damages to the family of two-year-old Kara Smalls. The jury found that the brain damage sustained by the toddler could have been avoided if not for the negligence of Dr. Jonathan Lewis and the Ouachita County Medical Center in Camden,
Read More