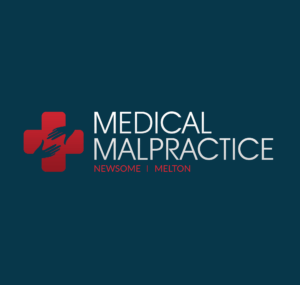 Eight years ago, Michelle Goldstein gave birth to a baby girl. Holding her daughter after the delivery was one of the most thrilling moments of her life. But just 32 days later, Goldstein's joy was transformed into a debilitating sorrow. According to a medical malpractice lawsuit, filed in March 2016, Goldstein brought her baby back to the hospital multiple times after the successful delivery because of a cough that both the infant and her mother had developed. According to legal documents, the doctors at Lancaster Pediatric Associates sent Goldstein and her daughter home without diagnosing any significant illness.
About a month after her birth, however, Goldstein's baby began showing serious symptoms of pertussis, or whooping cough. But by that time, it was too late, and Goldstein's 32-day-old daughter had died. After nearly six years of grieving her loss, Goldstein hired a law firm to sue Lancaster Pediatric Associates and several members of their staff, who failed to diagnose the whooping cough. A diagnosis that could have saved her baby's life.
"I truly hope that anyone else that is in a situation where they believe their doctors or another professional failed to adhere to the proper standard of care, that this will give them hope that your voice can be heard," Goldstein told reporters after the trial.
After two years of litigation, Goldstein was able to come to an undisclosed financial settlement with Betsy A. Neumann, the nurse practitioner who evaluated the mother and daughter in 2010. But Goldstein was not able to come to an agreement with Lancaster Pediatric Associates or the two doctors named in the suit, Jason Gottlieb and Steven Killough. So, the lawsuit went to trail in May 2018 and after hearing testimony from both sides the Pennsylvania jury returned with a verdict in favor of the plaintiff.
Goldstein will receive $4 million in compensatory damages for the loss of her daughter. Goldstein alleged that she asked doctors at Lancaster Pediatric Associates to test the baby for whooping cough, but they never did. A vaccine for whooping cough does exist, but can't be administered to children under the age of two months. The attorney's representing Goldstein claimed that, even though the child was too young for the vaccine, if the condition was diagnosed she could have been treated.
"Everyone needs to get their kids vaccinated," proclaimed Goldstein after the trial.
Lawyers representing Lancaster Pediatric Associates and the two doctors told journalists after the trial that they plan on appealing the ruling.
---
Frequently Asked Questions
Do You Have to Prove a Doctor-Patient Relationship if You Sue?
In most jurisdictions, you will have to prove a doctor-patient relationship if you sue for medical malpractice.  If this relationship existed, then the physician will have owed you a certain standard of care. To win a medical malpractice case, you will typically need to prove: You had a doctor-patient relationship with the provider in question;
Read More
How Functional Can You Be With An Incomplete Form of Locked-In Syndrome?
You cannot be physically functional with an incomplete form of locked-in syndrome. Most locked-in syndrome patients never regain mobility in their face, speech, or other body movements. However, there have been rare cases where an individual improves if the underlying cause is treated. For example, shrinking a tumor that caused the disorder could increase functionality.Cognitively,
Read More