Texas medical malpractice laws
Texas state law sets forth clear criteria that claimants must meet in order to prove that a doctor was negligent and to win a medical malpractice lawsuit. Plaintiffs must prove that the doctor committed a severe, nearly criminal level of negligence and that it would benefit the plaintiffs to be compensated for the negligence from which they suffered at the doctor's hands.
Statute of Limitations
In Texas, medical malpractice lawsuits must be filed within 2 years of an injury being suffered. If a person discovers an injury after it has been inflicted, he or she can bring a lawsuit only if the injury occurred less than 10 years earlier.
Damage Caps
Each claimant in a successful medical malpractice lawsuit may receive no more than $250,000 in punitive damages. However, if a lawsuit is against a health care institution, the limit on noneconomic damages is lifted to $500,000. Texas state law places no limits on attorney's fees award by judges or juries.
Several and Joint Liability
Defendants' liability and financial responsibility for an injury can be limited if they are found to be less than 50% at fault. If the defendants are held to be more than 50% at fault by any degree, they are not allowed proportionate liability.
Expert Witnesses
In Texas, medical malpractice lawsuits require that any expert witnesses must have practiced medicine with the past year, or otherwise demonstrate that they have knowledge of the standards of practice currently accepted by medical practitioners.
---
Texas - News Articles
Jury Finds Texas Hospital and Doctor Negligent of Medical Malpractice; Patient Awarded $43 Million
According to research conducted by John Hopkins University, 10 to 15 percent of the United States adult population have gallstone disease and around 800,000 operations are performed each year. The majority of patients suffering from gallstones do not require surgery, but the procedure is very common and statistically very safe. Billy Pierce, who is now
Read More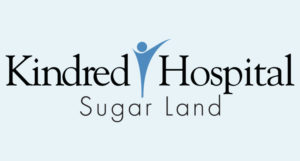 Family Files Malpractice Lawsuit Against Texas Hospital over Alleged Cover Up
Family Files Malpractice Lawsuit Against Texas Hospital over Alleged Cover Up Early in 2015 Cris Chapa brought her mother, Manuela Chapa, to the Kindred Hospital located in Sugar Land, Texas. Manuela, then 87, was suffering from pneumonia and her condition was worsening. So the Chapa family was not shocked when they were called in to
Read More