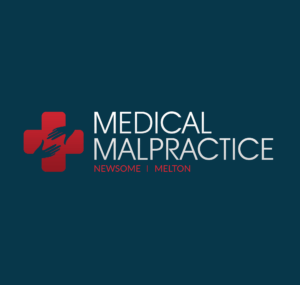 According to research conducted by John Hopkins University, 10 to 15 percent of the United States adult population have gallstone disease and around 800,000 operations are performed each year. The majority of patients suffering from gallstones do not require surgery, but the procedure is very common and statistically very safe. Billy Pierce, who is now 61, underwent a CT scan in April 2014 because of an intense pain in his abdomen. He was quickly diagnosed with gallstones and told that he would need surgery.
Pierce was transferred to the care of Dr. Gary Boyd at the East Texas Medical Center, located in Tyler, TX. And according to a 2016 medical malpractice lawsuit, filed on behalf of Pierce, Boyd should not have been seeing any patients because he was placed on probation by the Texas Medical Board for misdiagnoses and unneeded treatments. Pierce's attorneys claimed in court that because of the alleged negligence of Boyd, their client was unnecessarily left in a medically induced coma for more than a month.
Medical records show that Boyd diagnosed Pierce with an "anatomical abnormality" that would prevent him from performing the surgery. The lawsuit claims that Pierce was then left in a coma for no apparent reason for more than 30 days. Another doctor at the hospital was finally asked to examine Pierce and found no abnormality, then immediately operated successfully. But the prolonged medically induced coma caused complications that required an emergency liver transplant. In an unusual twist, doctors at the hospital testified on behalf of Pierce.
After hearing testimony from the defendant and plaintiff, a Texas jury found in favor of Pierce. The jury awarded the plaintiff $43.3 million in damages, but due to an agreement before the verdict was announced the award will be capped. Just before the jury announced their decision, Pierce entered into a high/low agreement, which stipulated that he would receive no less than $4 million and no more than $9 million. The agreement also prevents the hospital from appealing the ruling and stipulates that they must pay within 30 days of the verdict.
---
Frequently Asked Questions
How Does an Attorney Assess an Opioid Overdose Malpractice Case?
An attorney assessing an opioid overdose malpractice case will look at whether the doctor was negligent in prescribing, administering, or managing the patient's opioid medication. If the doctor's negligence caused or contributed to the patient's overdose and related damages, then a malpractice case may exist. How Medical Malpractice May Contribute to Opioid Overdose An attorney
Read More
When Should You Contact A Birth Injury Lawyer?
If you suspect your child suffered a childbirth injury due to medical malpractice, it might be difficult to know when to contact a birth injury lawyer. You should contact an attorney as soon as you realize a birth injury occurred and you think someone else might have been responsible. A birth injury lawyer can help
Read More