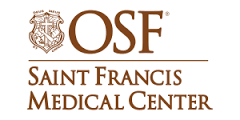 In 2007, Rebecca Gapinski brought her husband, Daniel Gapinski, into OSF St. Francis Medical Center located in Peoria, Illinois for surgery. His doctors had identified a growth in his brain and they needed to evaluate the tissue for cancer. Dr. Neena Gujrati, the attending pathologist who analyzed the specimens, reported that the growth was a benign tumor. Gapinski, then 42 year-of-age, was given a few treatments of radiation and was then sent home. He went back to work full-time, operating heavy equipment for nearly two years, when his head began bothering him again. He went back to St. Francis and the doctors found that the brain tumor was not benign and had spread from his kidney.
In 2014, a La Salle County jury found Dr. Neena Gujrati and Central Illinois Pathology liable for their negligence in the misdiagnosis and awarded Gapinski's wife and his estate more than $1.7 million. The defendants, however, appealed the ruling, but the appeals court in Illinois has recently upheld the decision and the judgment, which with interest has increased to more than $2 million. It is not yet clear whether the attorneys representing Gujrati and Central Illinois Pathology will try to bring the case to the Illinois Supreme Court.
"The biggest hurdle to overcome after convincing the jury at the trial level was the Appellate Court," said one of the Gapinski family lawyers. "That being accomplished, I am confident that a petition for rehearing will be denied and the Supreme Court will deny a request to hear the case."
The malpractice lawsuit brought by Gapinski's wife and his estate claimed that if not for the misdiagnosis and alleged negligence of Gujrati, Daniel could still be alive. If Dr. Gujrati had properly identified the tumor as cancerous he would have had a two-year head start on his treatment, which his lawyers argued may have extended or even saved his life. The defendants argued that Daniel's cancer had already spread to Stage IV and was "a death sentence" even if it was diagnosed earlier.
Before the initial verdict was reached Daniel Gapinski died in May 2014. He was 49-years-old and had two sons. Of the $1.7 million, $250,000 is for pain and suffering with an additional $250,000 for grief and sorrow.
---
Frequently Asked Questions
How Much Can You Be Compensated For A Misdiagnosis Of Cancer?
A cancer misdiagnosis can prevent you from receiving proper and timely treatment for your illness—care that might be necessary to save your life. Because a cancer misdiagnosis can cause severe financial losses, not to mention immense pain and suffering, emotional anguish, and loss of enjoyment of life, you might consider filing for medical malpractice against
Read More
How Much Compensation Are You Entitled to for Misdiagnosis of Cancer?
You could recover damages if a doctor misdiagnosed or failed to diagnose cancer in you or a loved one. Though it is impossible to estimate a dollar amount without knowing more details, many settlements or judgments total hundreds of thousands or even millions of dollars. When patients present symptoms associated with cancer and doctors fail
Read More