Four recent medical malpractice lawsuits – whose original incidents date back as far as six years – have been decided in favor of the plaintiffs.
Loss of Husband to Bad Diagnosis
An Alabama woman who lost her husband in 2008 was awarded $4 million by a jury in Walker County.
Donna Hallmark claimed in her filing that Dr. Charles Shipman was working in the emergency room of Walker Baptist Hospital when she brought her husband Terry in suffering what they thought were symptoms of a heart attack.
Terry Hallmark began feeling sick to his stomach after eating breakfast on the morning of Jan. 11, 2008 and continued feeling ill for two days. Finally he went to the hospital complaining of chest pain and other symptoms he believed to be of a heart attack.
In the lawsuit, Terry Hallmark said, "While at Walker Baptist Medical Center, Terry Hallmark continued to complain of problems which should have led Dr. Shipman to question and investigate a serious and potentially life-threatening heart condition." Instead, Terry was released after several hours.
Two days after his visit to the hospital, Terry Hallmark clutched his chest, fell over backward and asked his wife to call 911. He was transported to the hospital but could not be revived.
The defense and its expert witnesses told the court that Hallmark was not having a heart attack but instead a stomach bug or the flu.
"This was a very important case to set the standard for what ER doctors must do before sending a sick patient home," Hallmark attorney Jamie Moncus told AL.com – which first reported the story
Moncus also noted that this may be the largest medical malpractice award ever in Walker County.
Error during birth
A jury in Madison County, Illinois, spent just five hours in deliberation before awarding the family of a young girl $1 million for injuries that occurred during her birth.
The six-day trial against obstetrician/gynecologist James Dalla Riva centered on injuries that left Bailei Rae, now three years old, with limited use of her left arm. The story was first reported in the Madison County Record.
The Rae family attorney argued that during the birth that Dr. Riva applied excessive downward traction or tilting of Bailei's head during the birth. The procedure left Bailei with permanent nerve damage that limits movement in her left arm.
Riva's attorney argued that the injury was a result of the natural forces of labor.
During the trial Bailei's mother Jamie Rae claimed that the doctor should have done a cesarean section because the girl was so large (nine-pounds, two-ounces).
Rae attorney David Zevan said during the trial that Dr. Riva was a "fine doctor" but that the incident happened on what he described as a "bad day."
The jury decided on three $116,500 awards for disfigurement, disability and pain and suffering; $134,000 for past medical expenses and $516,500 for care required in the future.
Respiratory distress in Ohio
In Cincinnati, Victoria Stamper won a jury award of about $700,000 for medical malpractice and he husband another $425,000 for loss of consortium.
As first reported in the Cincinnati Inquirer, Mrs. Stamper reported abdominal pain in 2009. Her doctor performed two partial hysterectomies but the pain persisted.
Mrs. Stamper's attorney Marc Pera said that the symptoms pointed to a perforated bowel but that no tests were done in that area until she was critically ill. Pera said Dr. Michael Draznik should reasonably recognized the problem and given Mrs. Stamper a CT scan early in the diagnosis phase.
Pera told the court that because Dr. Draznik's decision to put off diagnostic procedures, Mrs. Stamper "now walks with a walker because of the difficulty she has breathing."
Damage to Mrs. Stamper's respiratory system cost her about 20% of her lung capacity according to Pera.
Though he has been the subject of other medical malpractice lawsuits, this is the first time Dr. Draznik has been found at fault in such an action.
Jury Sides with Former NFL Player
In Mecklenburg County, N.C., a jury recently awarded former Baltimore Ravens cornerback Samari Rolle $650,000 in a medical malpractice lawsuit against OrthoCarolina.
Rolle claimed in his suit that OrthoCarolina surgeon Craig Brigham did not exercise normal follow-up care practices after a surgery on the player's spine. As a result, Rolle said, his career as a professional football player was cut short.
Brigham performed spinal fusion surgery on Rolle in 2008. While the surgery went well, Rolle contends that the doctor cleared him too soon to return to the field. Rolle later had a second surgery on the same C3-C4 vertebra. That procedure went well but by then Rolle had developed nerve problems and was forced to retire.
This trial was originally set for April 2013 but Brigham died suddenly and the proceedings had to be delayed.
The jury based its verdict on the fact that Rolle probably could have performed on the professional gridiron for one more year.
---
Frequently Asked Questions
Can You Sue For Appendicitis Misdiagnosis?
Appendicitis is the inflammation of the appendix. The appendix is a tube-like structure in the lower right abdomen of the body. It is attached to the beginning of the large intestine, or colon. Appendicitis is considered a medical emergency and must receive prompt medical care. This typically involves the appendix being surgically removed. Medical professionals
Read More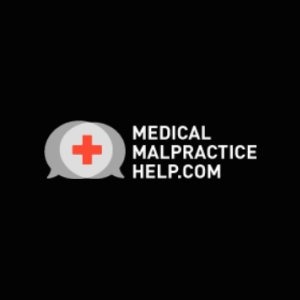 Is A Cervical Polyps Misdiagnosis Considered Medical Malpractice?
Tumors of the uterine cervix are known as cervical polyps, sometimes these polyps can be growths as opposed to cancerous tumors. The cervix is an important organ as it is what connects the uterus to the vagina. Polyps in the cervix are most often benign; however, there are instances in which these growths are a
Read More