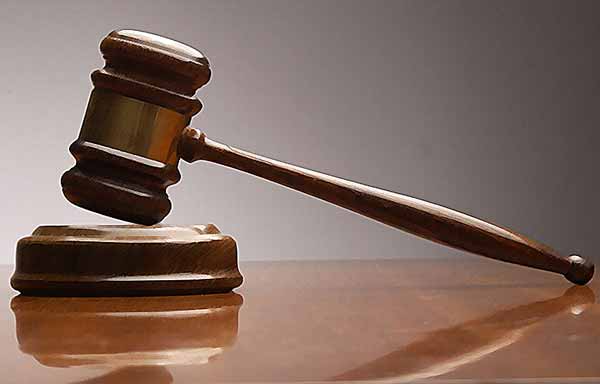 Hudson E. Myers was born with a rare heart condition requiring the replacement of his aortic valve, which is found on the left side of the heart. In 2006, when he was 17-years old, Doctor James H. Oury replaced the aortic valve with his pulmonary valve and replaced that with one from a cadaver. The surgery, known as the Ross procedure, was successful, but four years later Myers required another heart surgery. He returned to Dr. Oury and on October 14, 2010 Myers went under the doctor's knife once again, but this time something went wrong. During the procedure air bubbles allegedly entered Myers' blood stream resulting in permanent brain damage. Two years after learning of the tragic news, his family sued on his behalf.
After hearing the case, U.S. District Judge Karen Schreier found in favor of Mr. Myers and ordered Oury to pay damages of more than $13 million. The judgement is reportedly the highest publically disclosed monetary award ever handed out in South Dakota's malpractice history. South Dakota has a long track record of not awarding plaintiffs large sums of money in malpractice suits, if they are heard at all. This historic judgement comes five years after the suit was originally filed.
"It just took a long time to finally get to the end," said the attorney representing Myers.
To further complicate matters Dr. Oury, who did not hire a lawyer to represent him in the suit, is allegedly facing financial hardships that could prevent Myers from receiving a dollar despite his "catastrophic and permanent neurological injury." According to public records Oury owes nearly $110,000 to his ex-wife, more than $50,000 to Regional Health Physicians, and $24,000 to the Ford Motor Credit Co. Oury is also being sued for $51,648 in legal fees by the lawyers who represented him in his past lawsuits and there is a pending foreclosure action filed on his home.
The Myers lawsuit claimed that Oury failed to disclose critical information to the family and should have recused himself from the surgery. In 2008, Oury was sued by the family of Kathy Young, who died as a result of a similar operation as the one performed on Myers. Oury was also in the middle of an age-discrimination lawsuit with the Rapid City Regional Hospital for wrongful termination, which he went on to lose. In addition, the doctor was also in the middle of a bitter divorce from his wife, in which she secured a protective order against her then husband. An order which he was convicted of violating.
In 2014, Oury was stripped of his medical license in South Dakota.
---
Frequently Asked Questions
What Happens If Someone Dies From Medical Malpractice?
Medical errors are a leading cause of death in the United States. Although some errors are unavoidable, a large number are preventable, meaning many patients lose their lives each year due to medical malpractice. If someone dies from medical malpractice, their family members can recover damages to pay for their losses. If your loved one
Read More
What Causes Locked-In Syndrome?
Damage to the pons is the usual cause for locked-in syndrome. The pons is a part of the brain stem responsible for relaying nerves between the brain and spinal cord. When the transmission of these nerves gets interrupted or cut off, the brain cannot send the proper signals to the muscles to move or contract.
Read More