With Florida's patient compensation funds, you might be eligible to receive money for injuries you suffered during your medical care.
If you, your loved one, or your child suffered injuries during a medical procedure in Florida, you might be eligible for compensation—even if no malpractice occurred. Florida's patient compensation funds provide money for specific injuries. If you are eligible for one of these funds, you could get paid without having to file for medical malpractice.
To speak to a medical malpractice lawyer in Florida, contact Medical Malpractice Help at 888-261-5614 today. We can help you understand if you qualify for money from a state patient compensation fund.
What Are the Patient Compensation Funds in Florida?
Florida operates two main patient compensation funds:
The Florida Birth-Related Neurological Injury Compensation Plan; and
The Florida Patient's Compensation Fund.
Our attorneys can examine the details of your situation to determine if you qualify for compensation from these funds.
Who Qualifies for Compensation From the Florida Birth-Related Neurological Injury Compensation Plan?
The Florida Birth-Related Neurological Injury Compensation Association (NICA) established the Florida Birth-Related Neurological Injury Compensation Plan in 1988. It pays for specific expenses of infants born with certain neurological injuries.
This plan provides qualifying claimants with compensation without regard to the medical negligence of any healthcare provider. Families do not need to file a civil lawsuit or go through potentially lengthy litigation to get compensation for their costs.
This plan's purpose is to provide exclusive, no-fault compensation for a specific class of catastrophic birth-related neurological injuries. These injuries result in high costs for custodial care and rehabilitation for families.
To receive benefits, you must be able to prove the following facts to an Administrative Law Judge:
The injury is to the infant's spinal cord or brain;
It occurred during birth;
Your child was born alive in a hospital;
It was the result of oxygen deprivation or a mechanical injury during labor, delivery, or resuscitation immediately after delivery;
The injury was not the result of a genetic or congenital abnormality;
The injury is permanent and causes substantial mental and physical impairment;
The infant's weight at birth was at least 2,500 grams—or 2,000 grams if you gave birth to more than one child at the time; and
Your child's delivery doctors and hospital participate in the program.
How to Request Compensation for Your Child's Injury
To qualify for compensation under this plan, you must file a petition with the Florida Division of Administrative Hearings within five years of your child's birth.
An Administrative Law Judge will consider your claim and determine if you qualify. The statute of limitations concerning any civil action is paused, or "tolled" while the judge is deliberating.
If the Administrative Law Judge denies your claim for compensation, you can still pursue a civil action as you would with any other medical malpractice claim. However, if the Judge awards you compensation, you may not seek additional money with a lawsuit.
Our attorneys can help you weigh your options to decide if you should seek compensation from this plan or file a malpractice lawsuit.
Possible Benefits You Could Recover
If the Administrative Law Judge approves your claim, you could receive compensation for the following items:
Expenses for reasonable and necessary medical treatment, rehabilitation, family residential or custodial care, prescription drugs, medical devices, and related travel;
Periodic payments up to a maximum amount of $100,000;
A $10,000 benefit if your child died due to their injury; and
Reasonable attorney fees.
Who Qualifies for Money From the Florida Patient's Compensation Fund?
The Florida Patient's Compensation Fund functions as extra insurance for participating healthcare providers. This fund pays medical malpractice award amounts that exceed the provider's malpractice insurance policy limits. Participating healthcare providers are liable for paying any amount that exceeds the fund's coverage, and they are responsible for all punitive damages. This fund does not directly affect victims of medical malpractice.
Who Must Participate in the Florida Patient's Compensation Fund
Unless an exemption applies, all hospitals and healthcare providers in the state must pay an annual fee and participate in this program. Hospitals with sovereign immunity—meaning they qualify as a government agency—do not have to participate.
Participating healthcare providers choose between two coverage limits:
Up to $1 million per claim, or a $3 million annual total; or
Up to $2 million per claim, or a $4 million annual total.
How Can I Speak to an Attorney About My Right to Patient Compensation?
The lawyers at Medical Malpractice Help are here to assist you with your claim. We want to ensure you recover all of the damages possible in your case.
---
Legal Information - News Articles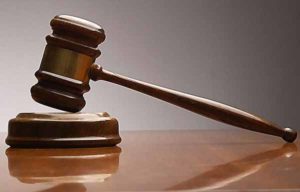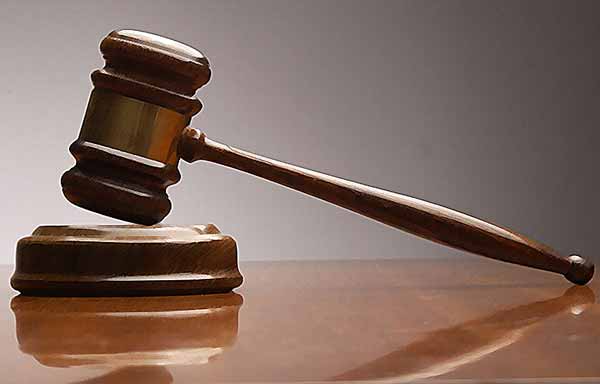 Pennsylvania State Supreme Court May Allow 'Error In Judgment' In Medical Malpractice Cases
Last week, it was announced that the state Supreme Court of Pennsylvania would discuss whether or not to overturn a law that allows defendants in medical malpractice lawsuits to avoid prosecution based on "error in judgment". The decision came as Stephen and Nicole Passarello were granted a new trial after their original lawsuit was dismissed
Read More
The Law of Medical Malpractice in Montana: A Survey of Basic Considerations
The Law of Medical Malpractice in Montana: A Survey of Basic Considerations Montana medical malpractice law is among the most complex legal practice areas. The statutes, case law, and regulations governing medical malpractice law in Montana are highly technical. For instance, there are very strict and complicated filing deadlines that must be followed, or the injured
Read More