If your doctor misdiagnosed or failed to diagnose your cancer, you could be eligible for compensation to pay for a variety of damages.
You could recover damages if a doctor misdiagnosed or failed to diagnose cancer in you or a loved one. Though it is impossible to estimate a dollar amount without knowing more details, many settlements or judgments total hundreds of thousands or even millions of dollars. When patients present symptoms associated with cancer and doctors fail to do what is necessary to diagnose it, consequences can include serious medical complications, immense pain, and even death.
The medical malpractice lawyers at Medical Malpractice Help can determine how much compensation you are entitled to for misdiagnosis of cancer. We offer free initial case evaluations, which gives us the chance to sit down with you, learn your story, answer any questions you might have, and go over your various legal options. To set up a time to meet with one of our attorneys, call our office today at
How Do I Prove My Doctor Committed Malpractice by Misdiagnosis My Cancer?
Not every medical error constitutes malpractice. To win your case, we have to do more than show your doctor made a mistake. We must establish four conditions as true.
Your Doctor Had a Duty of Care to You.
A doctor is only liable for medical malpractice if they had an established duty of care to the patient. Luckily for us, a duty of care is rather easy to prove, as it requires nothing more than proof of a doctor-patient relationship. We can show that such a relationship exists with something like an insurance statement or a bill from the office.
Your Doctor Failed to Uphold Their Duty of Care to You.
Once we have established a duty of care, we must prove that your doctor violated it. In so doing, we need to show that the doctor failed to uphold the "reasonable person" standard. This standard compares the actions your doctor took to the actions a reasonable physician would have taken in the same situation. If another doctor would likely have diagnosed your cancer properly, your doctor might have breached their duty of care.
You Suffered Injuries as a Result.
A doctor's failure to uphold their duty of care only constitutes malpractice if their actions cause you to suffer injury. We must link your doctor's misdiagnosis with specific harm you suffered. We must also make the case that you would not have sustained it if your doctor had made the correct diagnosis.
You Incurred Damages.
Last, we must list the damages you incurred as a result of your injuries. Your damages determine how much compensation you could receive. The more we can show, the larger your potential settlement will be.
How Does a Cancer Misdiagnosis Happen?
With so much at stake in a cancer diagnosis, it can seem unfathomable that a highly trained physician would make an error. However, this type of medical negligence does happen for a host of reasons. A cancer misdiagnosis can occur if the doctor:
Fails to order a diagnostic test or selects the wrong one;
Fails to listen to the patient and investigate every symptom or complaint;
Misinterprets the results of a lab test or another exam;
Mixes up the patient's file or loses essential records; or
Fails to notice something during a physical evaluation.
What Types of Compensation Can I Receive If I Win My Case?
As a medical malpractice victim, you could be eligible for both economic and non-economic damages. Economic damages, which involve actual financial losses, include the following:
Current and future medical bills;
Lost time at work;
Reduced earning capacity;
Emergency transportation costs;
Prescription drug costs; and
Cost of medical devices, like wheelchairs and crutches.
Non-economic damages, which are more subjective and cannot be stated in specific dollar terms, include:
Emotional anguish;
Loss of enjoyment of life;
Loss of consortium; and
Scarring and disfigurement.
Our attorneys will obtain evidence to prove the value of your economic and non-economic damages. Once we have this documentation, we will file your claim with your doctor's medical malpractice insurer. We will do whatever we must to go after the compensation you are entitled to based on your losses.
How Can I Set up a Free Case Evaluation With a Malpractice Lawyer Today?
The attorneys at Medical Malpractice Help will fight to get you the highest level of compensation if your doctor misdiagnosed or failed to diagnose cancer in you or a loved one.
---
Cancer - News Articles
Marion VA Medical Center Found Guilty of Medical Malpractice; U.S. Veteran Awarded $1.93 Million
According to the American Cancer Society, one out of every nine American men will be diagnosed with prostate cancer in their lifetimes. Due to advances in treatment, only one in 41 will die. The key is an early diagnosis. Michael E. Gunter, a Vietnam War veteran, was lucky to survive his bout with prostate cancer,
Read More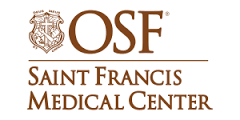 $1.7 Million Judgment in 2014 Illinois Malpractice Lawsuit Upheld
In 2007, Rebecca Gapinski brought her husband, Daniel Gapinski, into OSF St. Francis Medical Center located in Peoria, Illinois for surgery. His doctors had identified a growth in his brain and they needed to evaluate the tissue for cancer. Dr. Neena Gujrati, the attending pathologist who analyzed the specimens, reported that the growth was a
Read More